Importance of digital sovereignty
We have become too dependent on non-European countries in almost all digital areas. To reduce this dependence, we must increase our influence on the design and application of digital technologies. TNO sees opportunities for increasing the digital sovereignty of the Netherlands and the EU in order to strengthen our international competitiveness.
Digital technologies such as 5G, cloud data storage and connectivity, are all having a major impact on how our society and economy function. For example, these technologies enabled many of us to work from home in during the COVID-19 pandemic, which allowed many sectors to remain operational. We have become accustomed to products and services that can be ordered online with just a few clicks on our smartphone. Production processes have become much more efficient in the digital world, which has resulted in cost savings.
No less than 92% of Western data is hosted in the US, with only 4% being hosted in Europe.
Dependence creates vulnerability
These are all serious advantages, but they also have a clear downside. Digital technology makes us dependent on Big Tech and 'hyperscalers', large-scale online market players and platforms which frequently do not have privacy and consumer interests at heart. For example, no less than 92% of Western data is hosted in the US, with only 4% being hosted in Europe. The largest part of this digital infrastructure is provided by non-European parties. And there isn't a single European company among the top 20 global tech brands.
Furthermore, an increasing dependence on digital technology leaves us vulnerable to parties with malicious intentions. Just think of ransomware attacks and cyber threats in times of conflict, such as is happening in Ukraine. Moreover, the digital technologies in the Netherlands and Europe have become too dependent on other countries, sometimes upholding different values and standards.
Opportunities in data sharing
We can increase our digital sovereignty in the Netherlands and Europe by investing in the development of federated cloud solutions and decentralised data infrastructures together with corresponding business models that facilitate data sovereignty. This will allow us to organise data sharing according to European standards and regulations. For the development of a secure data-sharing infrastructure, TNO is actively involved in initiatives such as Gaia-X (see box) and International Data Spaces (IDS).
Embracing digitisation
TNO believes in the opportunities that the digital society offers to put the Netherlands and Europe on the world map of digital domains.
Think of zero loss logistics processes, better disease diagnostics, and new, personalised treatment methods in healthcare. Or a government which embraces digitisation and uses it in a targeted way to meet social challenges.
Want to know more?
Download our paper on digital sovereignty
Get inspired
563 resultaten, getoond 1 t/m 5
Educating AI
You can read about how AI is educated in Chapter 1. How can we make clear to AI which goals we want to pursue as humans? Andhow can we ensure intelligent systems will always function in service of society?


Innovation with AI
What does that world look like in concrete terms? Using numerous examples, TNO has created a prognosis for the future in Chapter 2. Regarding construction, for example, in which AI will be used to check the quality, safety, and energy efficiency of buildings before they are actually built. Or healthcare, where robots will partly take over caregivers' tasks and AI will be able to autonomously develop medicines.


Innovating with innovation AI
How AI will change research itself is explained in Chapter 3. For example, what role will AI be permitted to play in knowledge sharing? And what will happen when we make machines work with insurmountably large data sets?


David Deutsch on the development and application of AI
Peter Werkhoven, chief scientific officer at TNO, joins physicist, Oxford professor, and pioneer in the field of quantum computing, David Deutsch, for a virtual discussion. Deutsch set out his vision in 1997 in the book, The Fabric of Reality. Together, they talk about the significance of quantum computing for the development and application of AI. Will AI ever be able to generate 'explained knowledge' or learn about ethics from humans?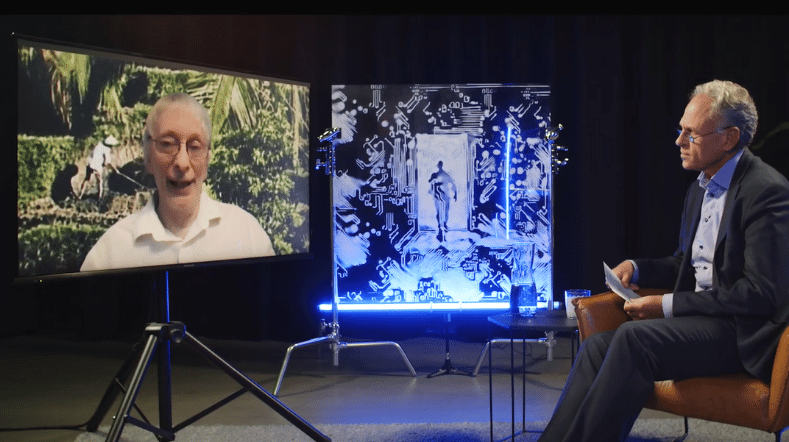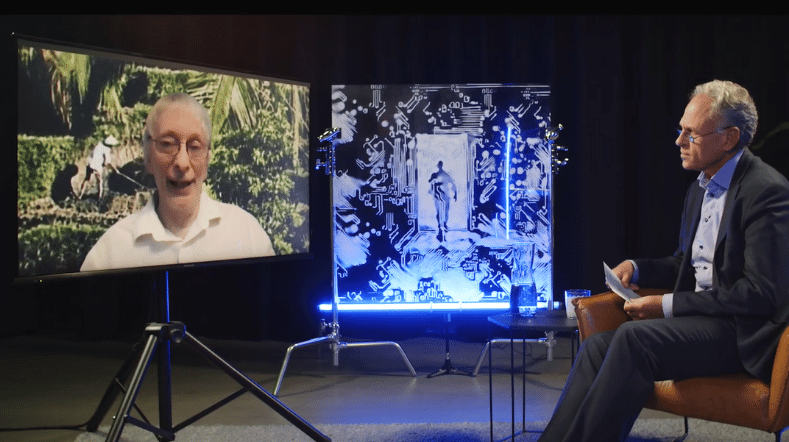 Rob de Wijk on the rise of AI in geopolitical context
Anne Fleur van Veenstra, director of science at TNO's SA&P unit, interviews Rob de Wijk, emeritus professor of international relations in Leiden and founder of The Hague Centre for Strategic Studies. Rob is also a much sought-after expert who appears on radio and television programmes. What does the rise of AI mean geopolitically and in armed conflicts?