Strengthening digital sovereignty makes Europe less vulnerable both politically and economically
In Europe we have become highly dependent on a small number of mainly American and Chinese Big-Tech companies for our digital infrastructure and data. TNO consults governments on how to deal with this economic and political vulnerability.
Our society is increasingly dictated by our digital infrastructure and data, which are largely managed by non-European parties. In fact, more than 90 per cent of Western data is already hosted in the US. As a result, digitization has made our society increasingly dependent on a few Big Tech and large-scale online market parties outside the EU. In geopolitical conflicts, digital technology is increasingly being used as a tool of power and we are dealing with ransom ware and cyber attacks. In addition, our democracy and European values ​​and standards are under pressure, with social media platforms influencing elections and spreading fake news. So-called extraterritorial legislation for data and cloud services can conflict with our European values ​​and standards; for example, through the US Cloud Act and Chinese Surveillance legislation, governments have unlimited access to our data stored abroad.
"More than 90 per cent of Western data is already hosted in the US."
Earning capacity at risk
Digital sovereignty is a complex subject that requires insight and knowledge of both technology and policy, but also of new business models for innovative technical solutions. Claire Stolwijk, Researcher & Consultant at the Strategic Analyzes & Policy Department of TNO, is a specialist in this field. "A strong digital dependency affects our earning capacity. Think, for example, of developing new AI applications; for this you need, among other things, large harmonized data sets. But that is now hindered because data is often stored in silos of Big Tech companies." Digital sovereignty is also high on the agenda in The Hague and Brussels. Jos de Groot is Director of the Digital Economy at the Dutch Ministry of Economic Affairs and Climate Policy (EZK). "First and foremost: not every dependence makes us vulnerable. For example, the digital domain consists of countless mutual dependencies that offer us enormous advantages. At the same time, unwanted, often one-sided dependencies can make us vulnerable, because certain non-European countries and technology companies put pressure on our public interests, such as fair competition, sustainable earning capacity and resilience. When it comes to data and cloud services, we have become too dependent, the European Commission also points out. And that dependence is growing every year."
"When it comes to data and cloud services, we have become too dependent, the European Commission also points out. And that dependence is growing every year."
Control your data
To strengthen our digital sovereignty, there are now several successful European initiatives such as International Data Spaces (IDS ) and Gaia-X. IDS is a standard that is already being used in various domains to make data exchange safer and more efficient. The goal of Gaia-X is to achieve scalability of the data sharing infrastructure in Europe by realizing interoperability between the different cloud services. This is achieved by developing common standards and legal frameworks for the digital infrastructure. In addition, Gaia-X promotes interoperability and portability, allowing you to easily switch between cloud services. Hubs have already been set up for Gaia-X in various European countries, including the Netherlands, partly at the initiative of EZK. Claire Stolwijk: "Both IDS and Gaia-X are important projects because they give end users control over their data. This is important to make people and organizations less dependent on large Big Tech platforms. It can also create European infrastructures that are not covered by the US Cloud Act."
Collaboration is key
These projects show that collaboration is crucial to increase our digital sovereignty. "It is important that the member states join forces around this theme, the Netherlands cannot do this alone," emphasizes Claire Stolwijk. "It also gives member states the opportunity to focus on their strengths. For example, the development of quantum technology, or specific applications. The Netherlands and Europe, for instance, excel at manufacturing complex, high-precision, high-tech equipment. This market is expected to grow strongly as we increasingly connect everything to everything in this digital age. This will enable the Netherlands and Europe to become market leaders in this domain." Jos de Groot also believes in the power of cooperation: "The Netherlands, the European Commission and all other EU Member States will have to work together, and on many fronts simultaneously, on solutions. And those solutions consist of new legislation, and the development of European alternatives, through state-supported investments. Only by working together more closely and more effectively, we can create the necessary scale to be successful with this in Europe."
"Only by working together more closely and more effectively, we can create the necessary scale to be successful with this in Europe."
TNO provides knowledge on three levels
When it comes to digital sovereignty, it is important to be able to take well-considered, proportional measures​​. TNO supports decision-making at three levels, Claire Stolwijk explains: "In the first place by advising governments on policy solutions. In addition to offering advice on regulation and other instruments, we orchestrate innovation programs. Furthermore, our technical colleagues are working on technological solutions such as 6G, quantum technology and European cloud infrastructures such as Gaia-X. And finally, we are working on the development of new business models that contribute to digital sovereignty. These three developments are inextricably linked at TNO."
Do you want to know more?
Download the paper Digital Sovereignty
Contact us
Claire Stolwijk

Functie:

Senior researcher and consultant

Claire Stolwijk is a senior researcher and consultant in the Strategy & Policy department, focussing on digitalisation of the manufacturing industry, digital sovereignty, data spaces and industrial innovation policy. She combines her scientific work with a practical approach and coordinates various national and European projects on these topics.
Get inspired
21 resultaten, getoond 1 t/m 5
Poverty reduction can be made more effective with data analysis
With historically high inflation and rising energy bills, poverty reduction is more relevant than ever. Multi-Party Computation can help implementing authorities to get in touch with members of the general public who are entitled to additional support.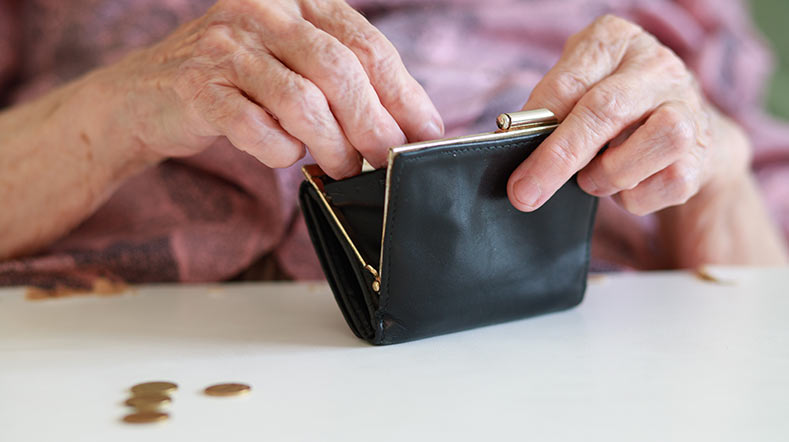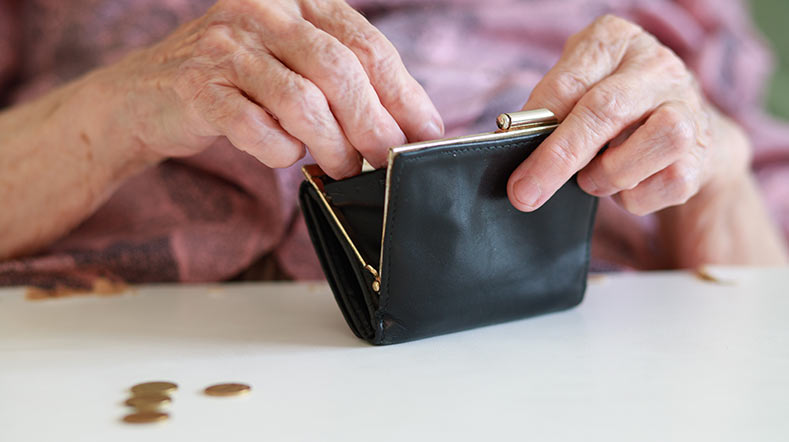 Privacy enhancing technologies
At TNO, we work on privacy-enhancing technologies such as multi-party computation (MPC). Find out how to use this for your organisation.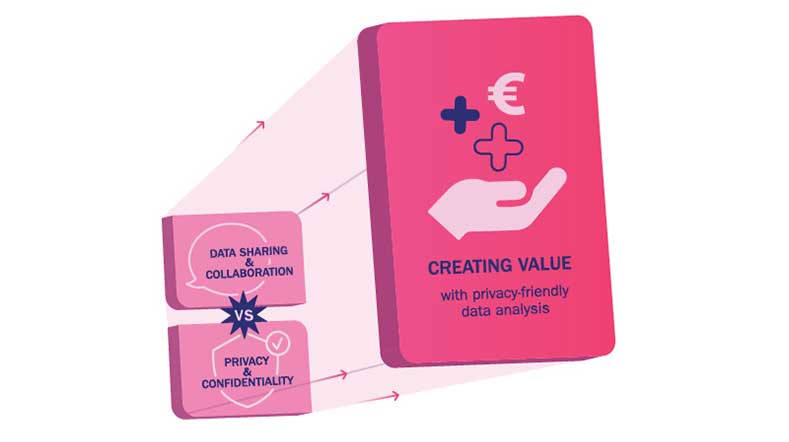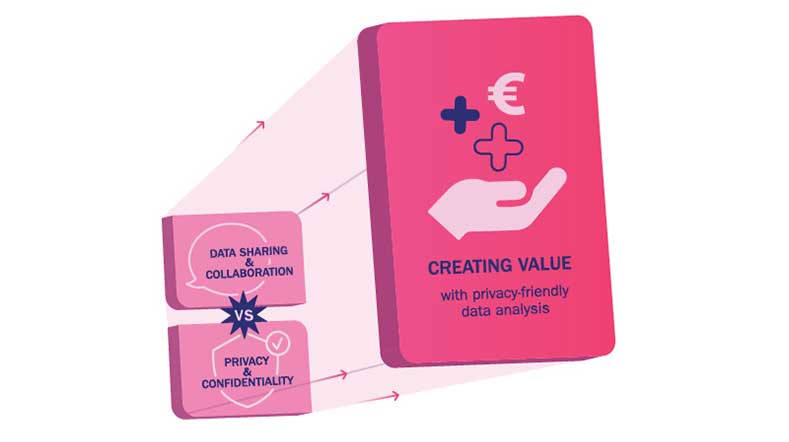 Federated learning: get to know privacy-preserving data analysis
Federated Learning solves two big problems of data analysis: improved qualitative analyses for society and safeguarding of one's privacy.
Self-sovereign identity: a simple and safe digital life
Self-Sovereign Identity gives the user control over which personal data is shared with whom; the recipient can quickly verify it electronically.
Secure multi-party computation
How do you share information securely as an organisation without disclosing sensitive data? We make a contribution through Secure Multi-Party Computation.