TNO & Demcon to Provide Enabling Technology for the World's Largest Telescope
The European Southern Observatory (ESO) is creating the world's largest telescope. It has selected TNO to provide a key enabling technology that will allow the telescope to produce better views of the universe than have ever been possible. In the project, TNO will collaborate with Demcon Focal as a major sub-contractor. With the help of TNO's laser guide star launch telescope technology, the Extremely Large Telescope (ELT) will provide insight into some of the greatest astronomical questions of our time, from the birth of stars to the search for signs of life on exoplanets in other star systems.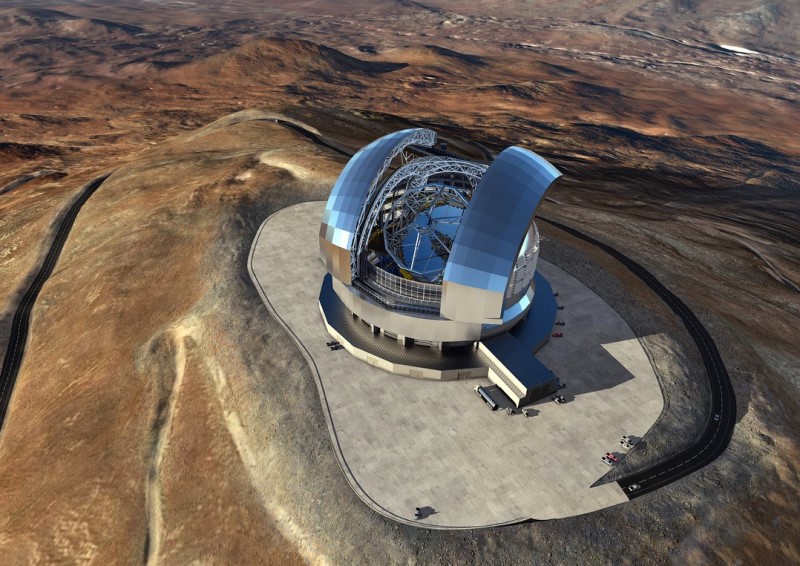 Ground-based telescopes have the power to see deep into the universe, but the Earth's atmosphere distorts the images. TNO's laser launch telescopes project artificial stars onto the edge of the atmosphere, which offer a point of reference for the telescope. By identifying the atmospheric distortion on the known qualities of the artificial stars, the overall level of distortion can be calculated. The Extremely Large Telescope's adaptive mirrors can then 'correct' the telescope's vision in real time to produce the clearest images possible of the specific area being explored.
The ELT will allow ESO to explore space in more detail than even the historic Hubble Space Telescope. ELT's 39-metre primary mirror array has 15 times the light-collecting area of the largest existing telescopes. Together with corrective optics, this will allow the telescope to bring even the faintest objects into clearer view.
Among other things, the ELT will allow the discovery of planets and other bodies orbiting around other suns, and track down Earth-like planets where life might exist in nearby star systems. ESO also expects that the ELT will unveil the crucial earliest stages of galaxy formation, which will increase our understanding of the stages after the Big Bang.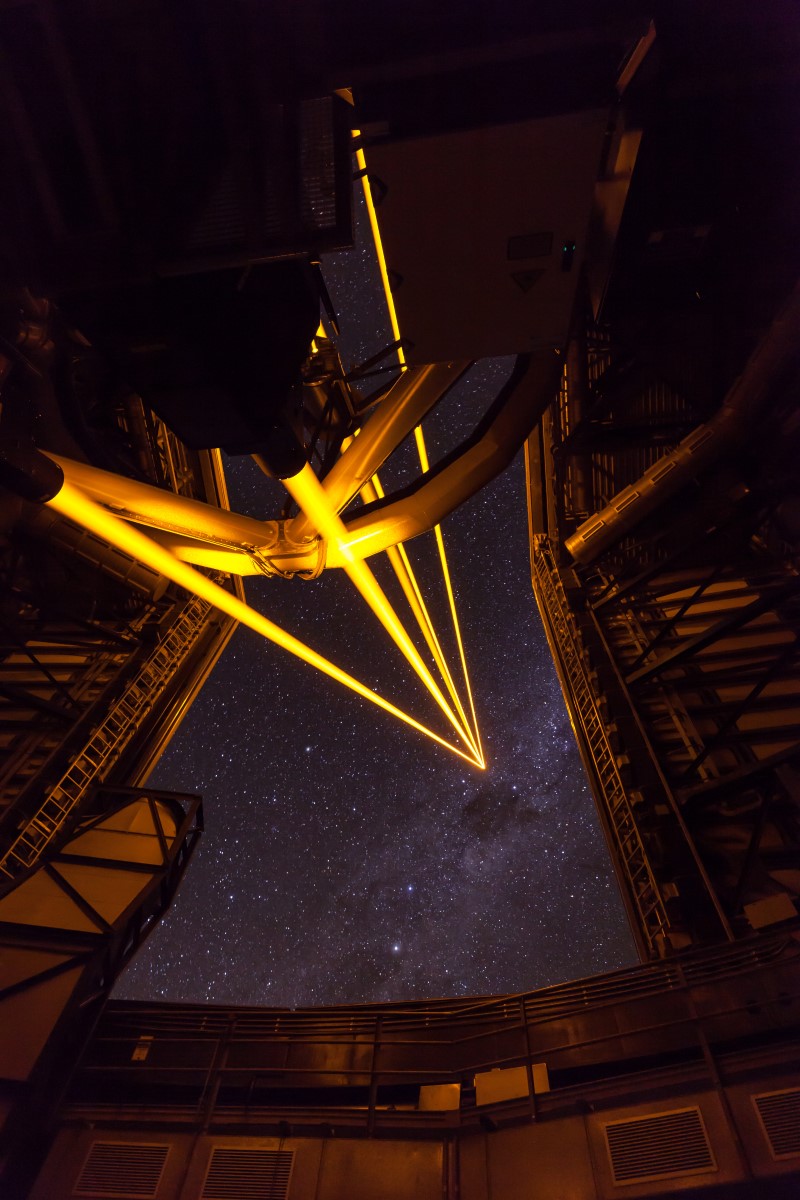 Proven technology and capabilities
TNO's capabilities were already proven during ESO's development of the Very Large Telescope (VLT). For the VLT, TNO developed the state-of-the-art optical tube assemblies for the laser launch telescopes, among other contributions. Now, ESO is awarding a contract to TNO again to help make the ELT successful. TNO, in cooperation with Demcon Focal, will apply its expertise to design the overall laser launch system, including the optics and precision mechanics that help bring deep space into focus.
Kees Buijsrogge, Director of Space & Scientific Instrumentation at TNO: 'in the field of astronomy, we want to develop instrumentation that helps scientists understand our universe. In addition, we want to position Dutch industry and stimulate economic growth in the Netherlands. I am very excited that, with this project, we accomplish both of these objectives: it brings true Dutch innovation and ingenuity to the world stage, and allows TNO to contribute to strengthening the Netherlands' leading position in the Space Science industry. We are happy to utilise our strong relationship with Demcon Focal as industry partner within this project.'
A view on the future
For the ELT project, TNO partnered with Demcon Focal, who will develop the laser beam conditioning, electronics, control systems and housing for the laser launch telescope. Albert Borreman, managing director at Demcon Focal: 'we acknowledge the profound scientific impact of the ELT, and are proud of these cross-border European innovations that advance both industry and science. We have a pleasant partnership with TNO, and we are happy to have the opportunity to position Demcon as industrial partner for aerospace applications and to give scientists the opportunity to understand more about space than ever before possible.'