Appointment of Baptiest Coopmans as member of the Supervisory Board of TNO
The Council of Ministers has approved the nomination of ir. J.B.P. (Baptiest) Coopmans as member of the Supervisory Board of TNO with effect from 1 February 2021. He succeeds Ingrid Vanden Berghe, who is leaving the Supervisory Board due to the expiry of her second term of office.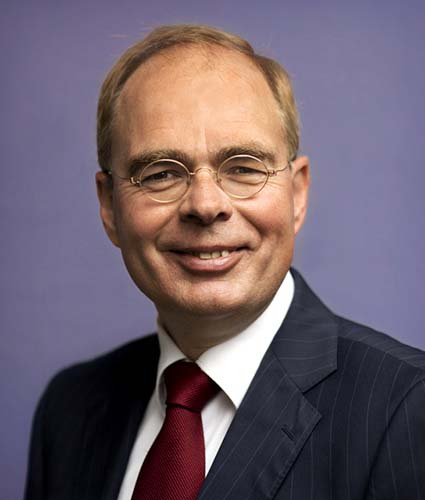 After graduating in Industrial Engineering and Management at Eindhoven University of Technology, Baptiest Coopmans held various management positions in the fields of technology, media, telecommunications and consumer products.
Baptiest is currently Senior Vice President at Liberty Global. Previously, he was Interim CEO at UPC Switzerland, CEO at Ziggo in the Netherlands during the merger with UPC, member of the Board of Directors of KPN and held management positions at Unilever. He also fulfills various supervisory roles. Until recently, he was chairman of the Supervisory Board of Eindhoven University of Technology.
The TNO Supervisory Board is looking forward to the collaboration with Mr Coopmans and his contribution to the Board.
Get inspired
10 resultaten, getoond 6 t/m 10
Solving the dark side of today's plastic
During the webinar 'Don't Waste it!' you will learn which systemic transition is needed to enable the sustainable production and use of circular plastics.
Heat pumps for decarbonising the industry
Together with seven research institutes we have prepared a whitepaper outlining the current status and steps needed to realise the decarbonisation potential of heat pump technology.
Air quality management using satellite data
Can satellite data help decreasing air pollution and greenhouse gas emissions? This is the central question during this TNO webinar.
System integration: large scale wind energy to meet a CO2-free energy system
The TNO-vision is to realise 60GW at the Dutch part of the North Sea. That is much more power than is currently used as electric power in the Dutch energy system. How do we make sure that this fits and works?
Hydrogen webinars
Hydrogen is expected to play an important role in the transition to a sustainable energy supply, along with energy savings, electrification and bio-based materials.