Satellite reveals Australian coal mines emit much more methane than expected based on national reporting
A Dutch group of scientists has used space instrument TROPOMI to calculate methane emissions from six Australian coal mines. Together these account for 7% of the national coal production, but turn out to emit around 55% of what Australia reports for their total coal mining methane emissions.

Australia is in the top-5 coal producing countries in the world. It reports coal mining methane emissions of a million tons per year. 'It is hard to believe that 7% of coal production is responsible for 55% of coal mining methane emissions,' says Prof. Ilse Aben (SRON/VU), leading the team of researchers. 'So in reality, Australia's coal mining methane emissions are likely much higher than reported. More importantly, knowing which mines have such large emissions is critical in focusing efforts for mitigation.'
The research team observed five underground mines and one surface mine. Especially the emissions from the surface mine, called Hail Creek, stand out. It is one of 73 surface mines in Australia, but accounts for 88% of Australia's total reported surface coal mine emissions. First author Pankaj Sadavarte (SRON/TNO): 'The most remarkable finding is that the emissions from the surface mine are so much higher than expected, and by far the largest we see in the TROPOMI data over the coal mine area in Queensland: on its own it accounts for 40% of emissions for all six observed mines. Common understanding is that surface mines emit much less methane than underground mines. And to be quite honest, we still don't understand why this mine is emitting so much methane.'
Global impact of methane
Methane has been recognized as crucial to mitigate climate change on the short term. Recently over a hundred countries signed the global methane pledge initiative from the US and the EU at the COP26 in Glasgow to reduce methane emissions with 30% -relative to 2020- by 2030. A few major methane emitting countries, including Australia, have not signed the pledge.
TROPOMI
The TROPOspheric Monitoring Instrument (TROPOMI) is the only instrument on board the European Copernicus Sentinel-5 Precursor satellite. TROPOMI is a Dutch collaboration between Airbus DSNL, KNMI, SRON and TNO, commissioned by NSO and ESA. Airbus DS NL was the main contractor for the design and construction of the instrument. TNO has been responsible for the optical design and manufacturing of key optical subsystems. The scientific management is in the hands of KNMI and SRON. TROPOMI is funded by the Dutch Ministry of Economic Affairs and Climate, the Ministry of Education, Culture and Science and the Ministry of Infrastructure and Water Management.
TNO Space & Scientific Instrumentation
TNO is active in the field of satellite data utilization, including with a major focus on the data of TROPOMI and its methane product. We do this based on expertise in the full chain of methane emissions, it's dispersion in the atmosphere, measurement emissions (ground & space based), and advisory work on mitigation (e.g. policy studies, cost/ impact analysis and emission verification campaign).
Satellite instruments are becoming an increasingly important part of this portfolio of activities thanks to their possibility to provide global and independent data on emissions. TROPOMI's public data sets provide unique opportunities for this today. TNO is continuously working on new innovations to enhance these capabilities, for example through the development of the TANGO mission concept, a proposal for new satellite mission that will allow us to observe much more and much smaller source.
Contact us
Anton Leemhuis

Function not known

Responsible for business development and managing the R&D investment portfolio for Earth Observation (EO) technologies. Here he focuses on establishing new partnerships with governments and industry, and to open new global markets for TNO's earth observation innovations.
Let yourself be inspired
14 resultaten, getoond 1 t/m 5
SmallCAT laser communication system delivered for integration to Norwegian NORSAT-TD Spacecraft
The SmallCAT uses new optical communication technology that uses satellites to send information to Earth. This happens via invisible light signals and enables much faster data transfers than using the radio frequencies currently employed for communication everywhere.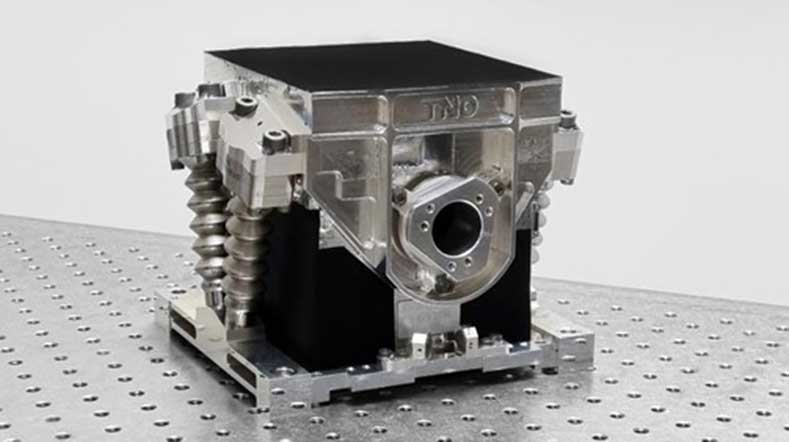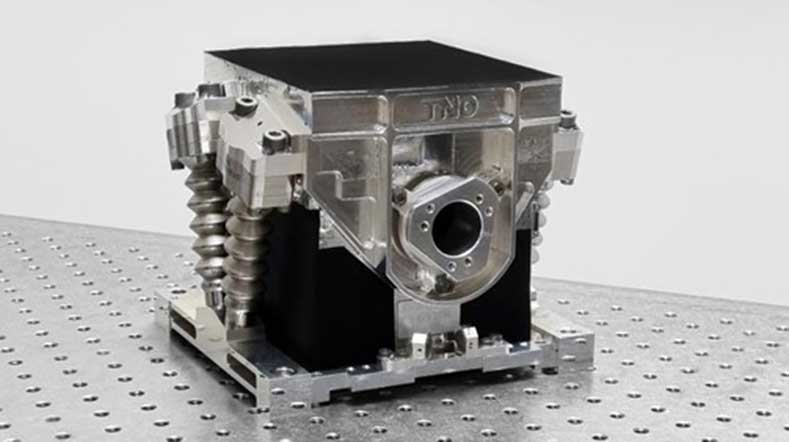 Consortium led by TNO successfully transmits data via laser communication between optical terminals over 10 km ground-to-ground link
Successful field test of 10 km optical laser communication link Laser satellite communication uses satellites that send information to earth in the form of invisible light signals.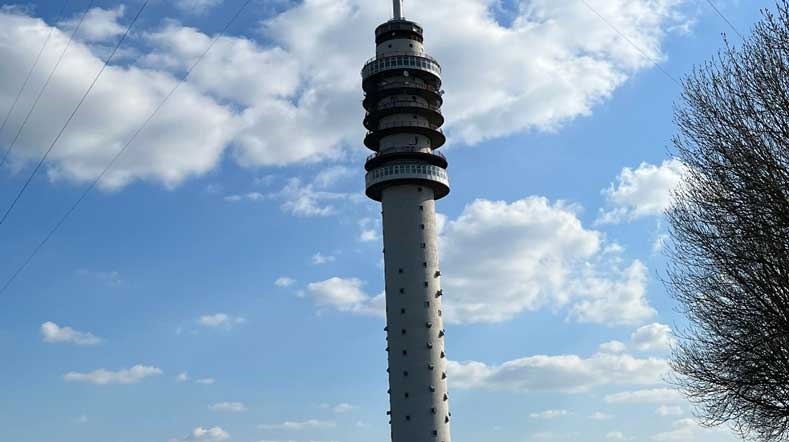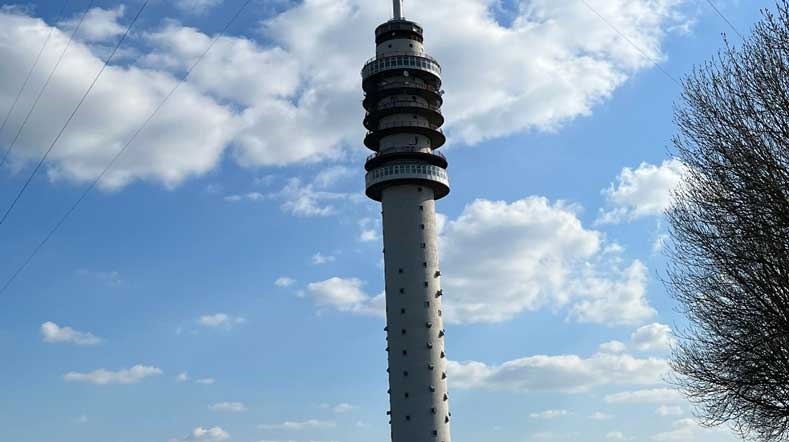 TNO is awarded conceptual design of the Gemini North Telescope's Adaptive Optics Bench
The Gemini North Observatory is one of the largest and most advanced optical and infrared telescopes in the world. It is located on Mauna Kea in Hawaii, one of the world's premier astronomy locations. The Gemini North telescope has a twin telescope (Gemini South in Chile) leading to the name 'Gemini' (twins). Both telescopes have of an 8.1-meter primary-mirror. The twin Gemini telescopes provide almost complete coverage of both the northern and southern skies. The telescope saw first light in 1999 and went into science operations in the year 2000.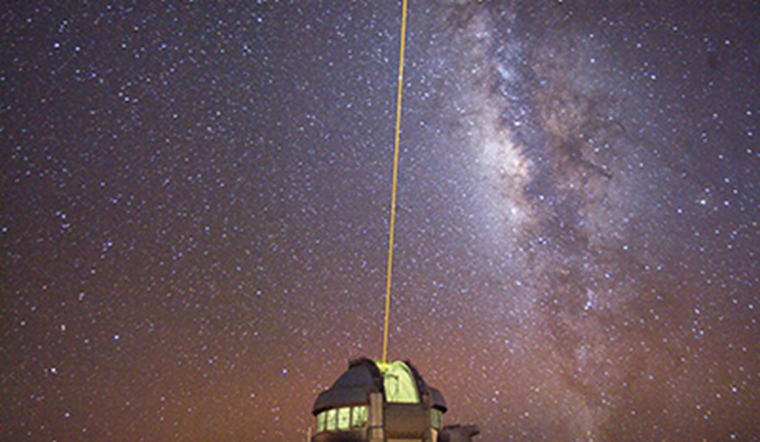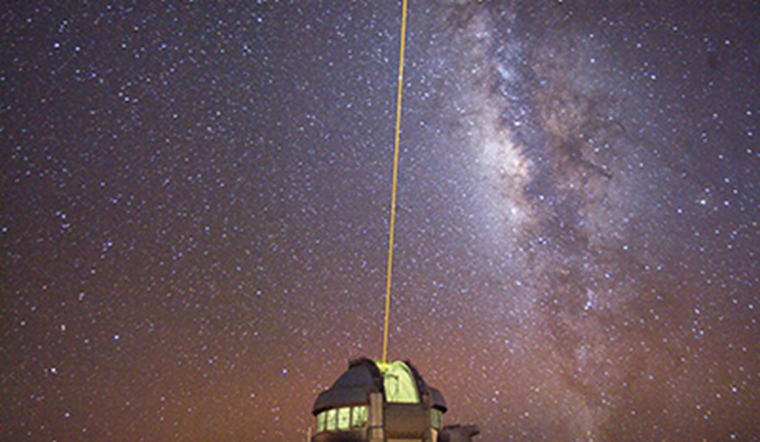 Knowledge institutes join forces to research climate change and air pollution using satellites
The KNMI, TNO, SRON and Delft University of Technology will collaborate on research and technology development in the field of earth observation. The creation of the 'Clear Air' consortium is intended to strengthen the prominent knowledge position of the Netherlands in using satellites to measure emissions and the composition of the atmosphere. Public authorities and companies will be able to use this knowledge to limit climate change, and improve both air quality and biodiversity. The cooperation was formalised today with the signing of a memorandum of understanding (MoU) and the publication of a vision document describing the partners' aims.
TNO and Celestia STS sign agreement to commercialise Optical Modem
The availability of optical modem technology has taken a major step forward with the agreement for an IP licence agreement to commercialize Optical Modems.