Launch of the HotSpotScan (HSS) for substance emissions
Estimating the emissions of and exposure to hazardous substances over the life cycle of a product can be a tedious and difficult task. The HotSpotScan greatly eases this process and provides the user with data in REACH.
By answering relatively simple questions, the user can build the product's life cycle and select the appropriate emissions data. The result is a flow chart showing the environmental emissions and workers' exposure.
Learn more about the HotspotScan
A systematic screening tool for potential hotspots in the life cycle of innovative products
Product life cycle
The HotSpotScan (HSS) helps the user build a product's life cycle with different phases such as substance production, formulation, use, service life, and end-of-life. By answering questions on the substance and process properties, the user is presented with the relevant release factors as used in EUSES (European Union System for the Evaluation of Substances, the tool for estimating emissions in REACH dossiers). These release factors predict emissions into the environment and indoor exposure.
Release factors
Furthermore, release factors from specific environmental release categories (spERCs) provided by industries have also been integrated into the tool. The user can overrule these factors and provide their own values for them. Initially developed as part of the FutureNanoNeeds FP7 project, HSS has been further developed during peroCUBE, a Horizon 2020 project focusing on the development of perovskite devices.
Broad range of application industry categories
HSS can be used for a broad range of applications. The tool covers several industry categories, including Adhesives and Sealants, Construction Chemicals, Electrical/Electronic Industry, Solvents and more. After selecting one of these categories, you can build your product's life cycle phase by phase. The tool by default uses a reference amount of 1,000 kg of any substance for the product when in use.
The HotSpotScan designed to identify potential emissions of and exposure to hazardous substances is now available at diamonds.tno.nl/#hotspotscan
Get inspired
5 resultaten, getoond 1 t/m 5
Circularity of large household appliances in Kenya
In Kenya, consumption of large household appliances such as refrigerators, is increasing. To ensure circularity, several actions are proposed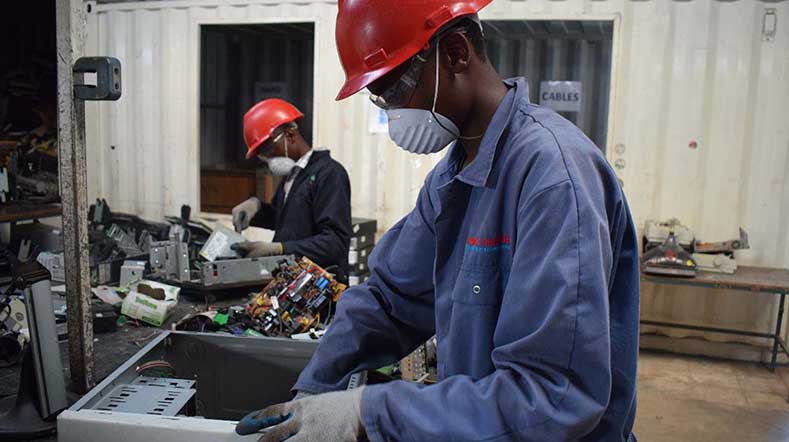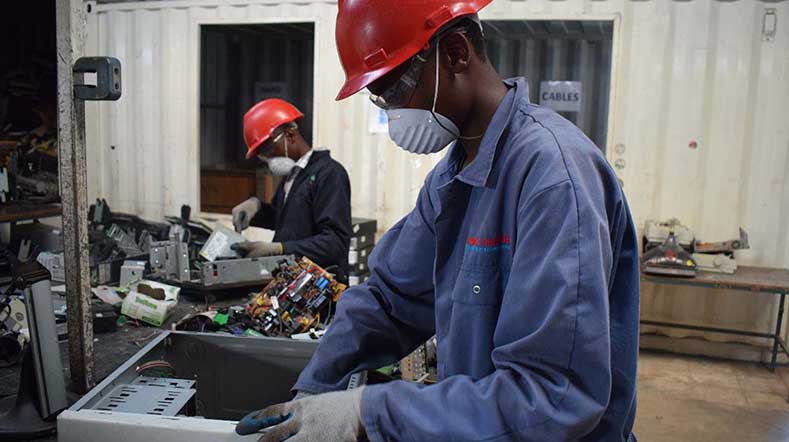 Circular economy: This is how you also determine a product's social impact
The circular economy approach enables us to assess the environmental effects of a certain product. It is now time to also determine the social impact.


A second life for existing concrete
What can we do now to limit CO₂ emissions from concrete? A second life for existing concrete.


Searching for the best recipe for circular concrete
Concrete production is responsible for 5 to 8 percent of global CO₂ emissions. What is the best recipe for circular concrete?


Pyrolysis: recycling mattresses at molecular level
Are there better ways of recycling old mattresses? TNO is investigating whether pyrolysis could be the answer.