TNO's hydrogen internal heavy duty combustion engine wins prize at EARTO Innovation Awards
Today TNO won second prize in the category 'Impact Expected' at the 14th EARTO Innovation Awards for an innovative hydrogen combustion engine for the maritime sector. The innovation involves converting existing, heavy (diesel) engines in cargo ships to a clean, hydrogen combustion engine. The impact: almost 100% CO₂ reduction with short implementation times and costs! Due to our retrofit concept, existing engines can be retrofitted with the technology and have immediate impact without having to wait for the end-of life of the existing engines. The prize was awarded at a special ceremony in Brussels with wide political and stakeholder participation.
"The hydrogen retrofit internal combustion engine is a promising option to drastically and quickly reduce CO₂ emissions of heavy-duty equipment, while still meeting the requirements for engine-out pollutant emissions on NOx and particulates). This new, clean application of newly developed technology is a promising alternative for the transport sector to accelerate the energy transition. Wide adoption, however, requires close cooperation. We are therefore particularly honored and pleased with this recognition from peers and key stakeholders."
H2-ICE delivers cost-efficient conversion of existing power systems
With our retrofit hydrogen combustion innovation, existing combustion engines can change overnight into zero emission hydrogen combustion engines (H2 ICE). Starting from an existing diesel or gas engine and introducing TNO's developed hydrogen technology, the lifetime of an existing engine is extended while simultaneously contribute to the energy transition. The H2-ICE delivers cost-efficient conversion of existing power systems. This includes costly and complex exhaust gas aftertreatment technology into potentially zero emission engines (Green Hydrogen will be a requirement) without the need for aftertreatment.
Letter of thanks
The H2-ICE project is (partially) funded from the Mobility Sectors R&D Subsidy Scheme and realized in close cooperation with DAF Trucks N.V., Koedood Marine Group, Mitsubishi Turbocharger and Engine Europe, NPS Driven, DENS, Prins Autogassystemen and Westport Fuel Systems.
About the EARTO Innovation Awards
The annual EARTO Innovation Awards rewards an innovation with significant proven or expected social and/or economic impact. A pendent jury evaluates entries and selects the winner or winners. Founded in 1999, EARTO promotes Research and Technology Organizations (RTOs) and represents their interest in Europe. RTOs are non-profit organizations whose core mission is to produce, combine and bridge various types of knowledge, skills and infrastructures to deliver a range of research and development activities in collaboration with public and industrial partners of all sizes. EARTO network counts over 350 RTOs in more than 32 countries. EARTO members represent 150.000 of highly skilled researchers and engineers managing a wide range of technology infrastructures.
Get inspired
29 resultaten, getoond 1 t/m 5
Five steps towards sustainable shipping by 2050
The international shipping industry has signed a historic agreement with the aim of achieving carbon neutrality by or around 2050. Jurrit Bergsma, Scientist Integrator for Sustainable Shipping at TNO, explains what these steps are.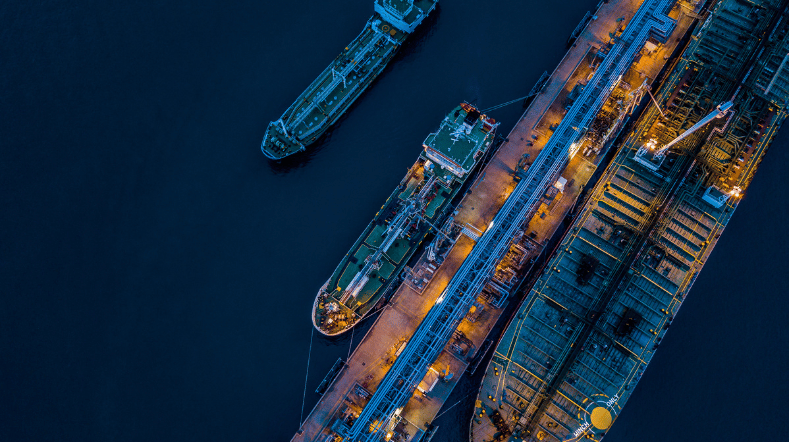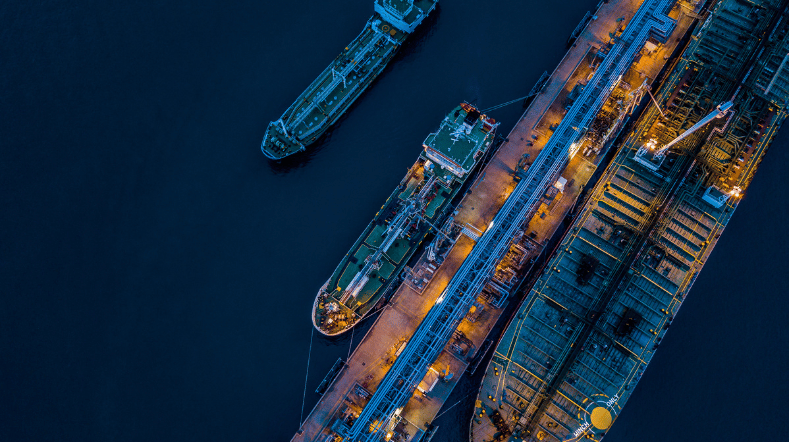 Cleaner construction thanks to smart construction logistics and accurate emission measurements
Using reliable construction-site emission figures and insight in smart construction logistics measures, the sector can make significant strides today. Both topics are part of the Agreements Framework, a strategic partnership of the Ministry of Infrastructure and Water Management (IenW), Rijkswaterstaat, and TNO.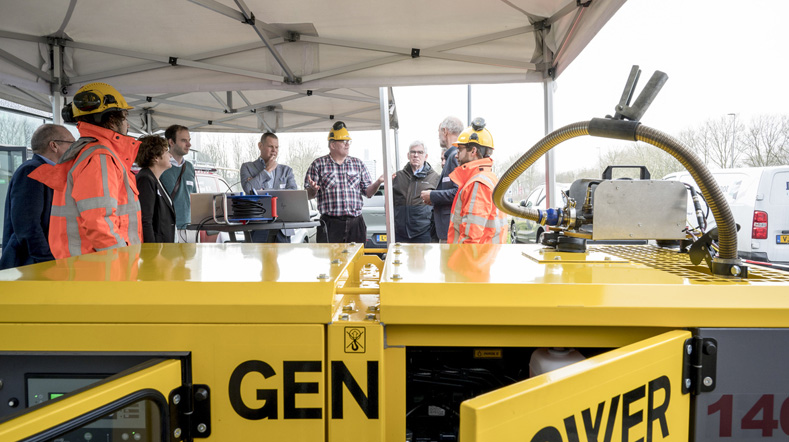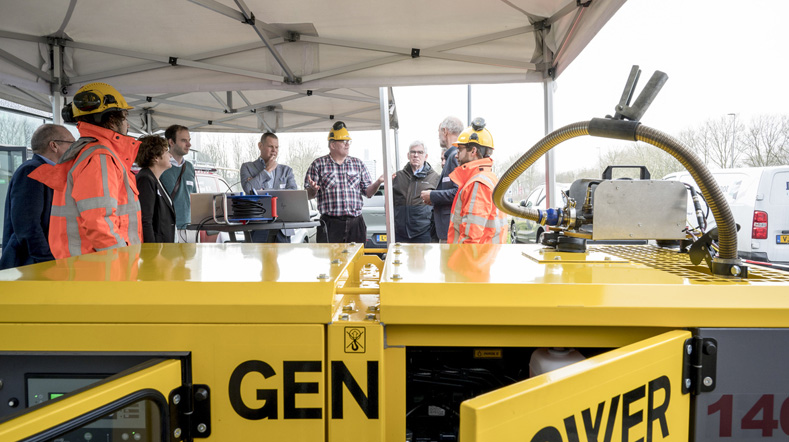 Recap Automotive Week 2023
At this year's Automotive Week there were over 1500 attendees. 50 industry experts shared their insights and there were more than 30 live demonstrations to show the future of mobility. TNO is one of the partners of the AW2023 held at the Automotive Campus in Helmond from 16-19 April 2023.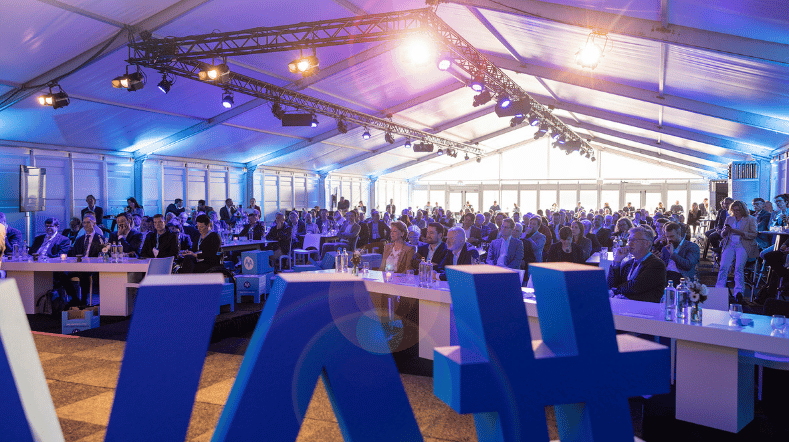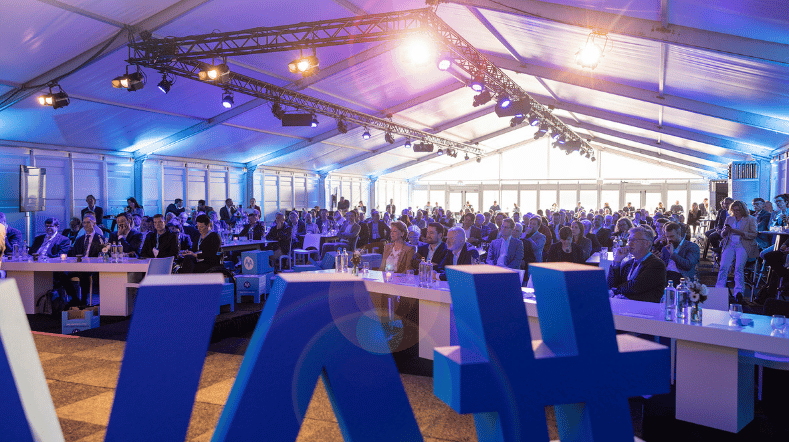 TNO pleads for getting innovations to the road quicker
With the current state of innovation, we can move around much smarter, safer, and cleaner. Implementation is often the limiting factor. This threatens to jeopardize both economic and social goals. TNO advocates more focus on implementing innovations, including testing in a realistic, practical environment.


Demo's Automotive Week: the future of automated logistics
During Automotive Week at the Automotive Campus in Helmond, TNO will be giving three promising presentations that give a practical demonstration of how automated transport solutions can make our logistics more safer, efficient and smarter.