TNO and CEA will collaborate in the field of sustainable energy and digitization
A far reaching Memorandum of Understanding (MoU) was signed today by the Dutch independent research and innovation organisation TNO and the French public scientific technical and industrial organization CEA. Parties seek collaboration in the areas Solar photovoltaics (PV), Hydrogen, multiple applications of digitization and other areas of mutual interest such as the stable integration of nuclear energy into the energy system.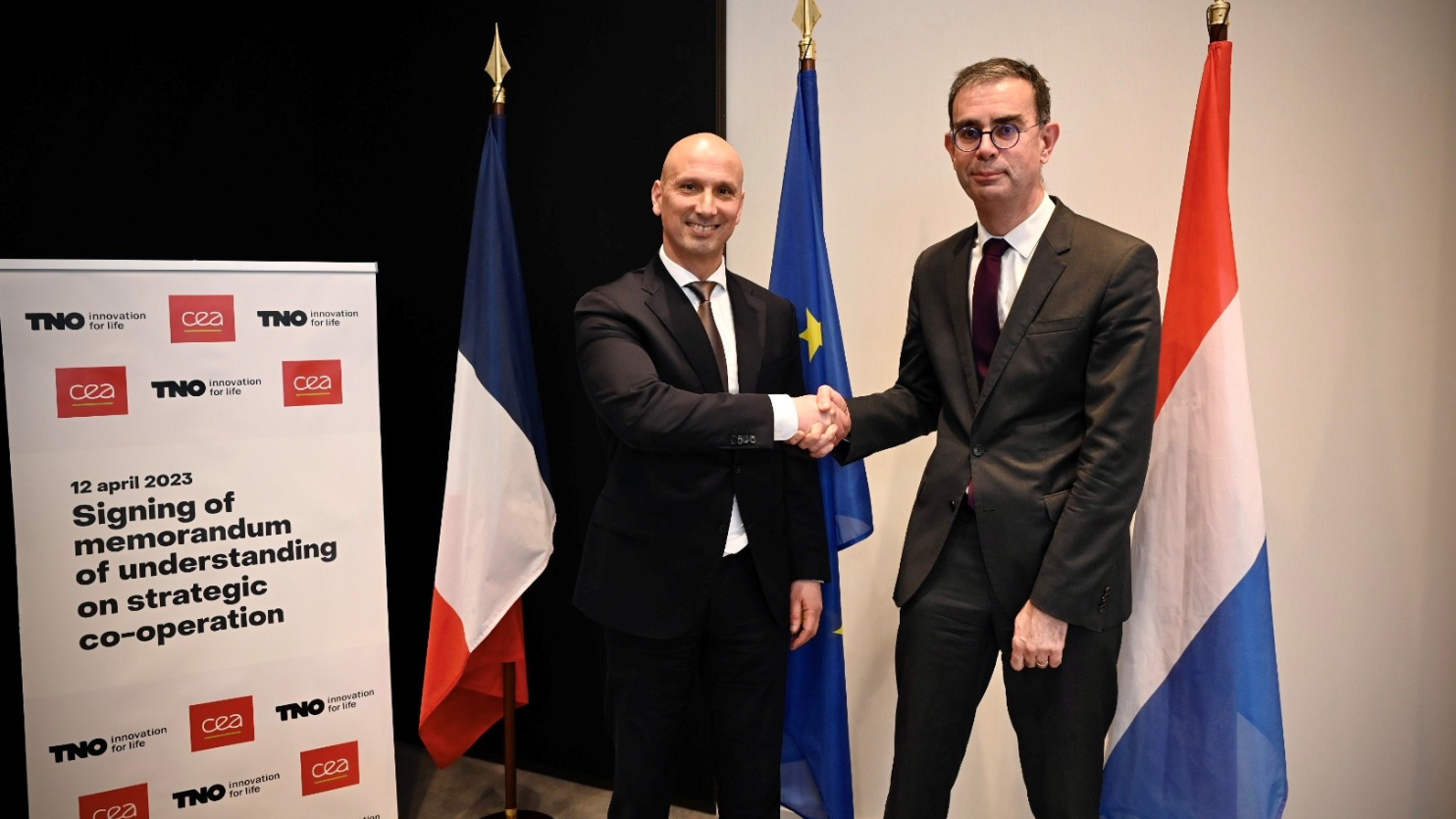 The MoU was signed today in Amsterdam in the presence of Mme Sylvie Retailleau, French Minister of Higher Education and Research and Mr Robbert Dijkgraaf Dutch Minister of Education, Culture and Science. Signatories for CEA and TNO were Mr. François Jacq, Chairman and CEO of CEA and Mr. Tjark Tjin-A-Tsoi, CEO and Chairman Executive Board TNO. Both members of the Steering Board of EARTO (European Association of Research and Technology Organisations).
Technological capacity and autonomy EU
France and the Netherlands have made the green and digital transitions a priority. For this reason, all initiatives aimed at strengthening the technological capacity and autonomy of the European Union are important. Examples include a new sustainable solar cell industry in Europe and a Franco-Dutch collaboration to focus the economies more on hydrogen.
The MoU is also supportive on the Franco-Dutch pact for innovation and sustainable growth concluded between the two countries and which is intended to deepen and strengthen the bilateral relationship.
The Pact aims to structure the Dutch-French dialogue and the shared goals of Plan France 2030 and the Dutch Growth Fund, by bringing together relevant public and private players, to leverage the synergies and technological and industrial innovation between the two countries.
About CEA
The CEA (Commissariat à l'énergie atomique et aux énergies alternatives) has more than 70 years of cutting-edge experience in nuclear energy research and development in support to the French nuclear energy industry's needs and growth, and is an international key player in the field of research development and innovation in four main areas which include defence and security, low carbon energies (nuclear and renewable energies), technological research for industry, fundamental research in the physical sciences and life sciences.
About TNO
TNO is a Dutch independent research and innovation organisation. TNO connects people and knowledge to create innovations and evidence-based insights hat boost the sustainable competitive strength of industry and well-being of society. Now and in the future. Together with her partners, TNO focusses in particular on the societal challenges of a safe, a healthy, a sustainable and a digital society. This is her mission and it is what drives TNO employees, the over 4,000 professionals at TNO, in their work every day.
Get inspired
4 resultaten, getoond 1 t/m 4
Solar panel production back to Europe
Most of the world's solar panels contain technology developed in the Netherlands. But they come from faraway countries. Time to bring solar panel production back to Europe.
Dutch-German consortium develops simplified tandem solar modules for European market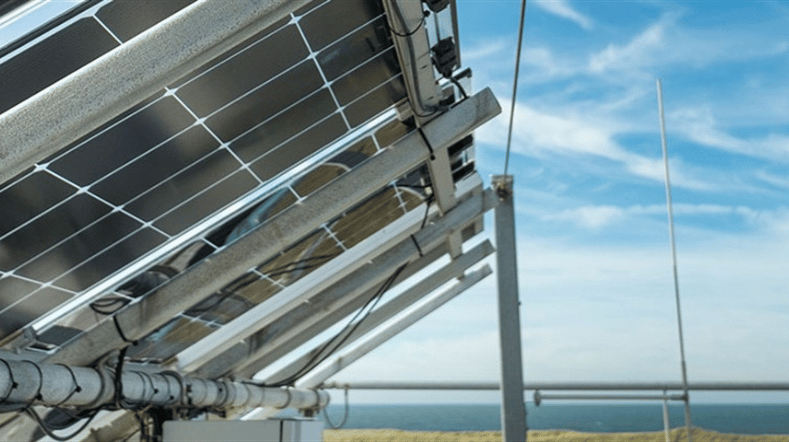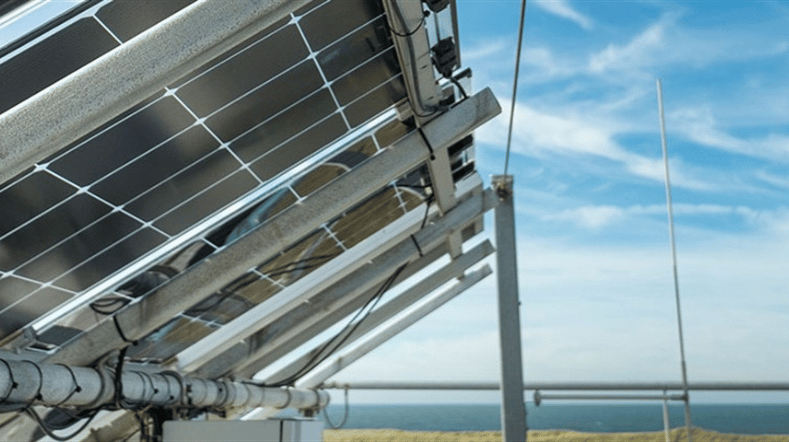 Tandem technology for higher PV performance


Solar energy: limits to yield extended further