Demo's Automotive Week: the future of automated logistics
The coming years will see an increasing need for transport, with fewer drivers and fewer emissions. During Automotive Week at the Automotive Campus in Helmond, TNO will be giving three promising presentations that give a practical demonstration of how automated transport solutions can make our logistics more safer, efficient and smarter.
Demand for transportation will continue to increase in the coming years as a result of the world's growing population and prosperity. The Netherlands remains an important logistics hub, with strong growth projections for the transshipment of goods. At the same time, the Climate Agreement sets a major task to make logistics emission-free by 2050. Moreover, the transport world is facing enormous challenges in terms of personnel shortages. The Port of Rotterdam recently counted as many as 8,000 vacancies. There is an acute shortage of drivers nationwide, which is only expected to increase in the coming years. Despite all these challenges, traffic safety must actually be increased. The logistics sector must above all focus on working 'smarter'. Logistics parties together with OEMs and policy makers therefore face a complex task to make this sector smarter, cleaner and safer.
From research to innovation
It is expected that in the course of time, Connected Automated Transport (CAT) will make a significant contribution to societal challenges.
"In recent years, TNO has built up an extensive track record with connected automated vehicles," says Joëlle van den Broek, Principal Consultant for Smart and Safe Mobility. "We have the technology available to ensure the safe introduction of self-driving vehicles, with the aim of their safe participation in traffic. Alongside the extensive research we are carrying out, we are also working very hard on the implementation side. Especially in the world of transport and logistics: here we expect that the application of automatic transport will deliver a sound value proposition."
"We do this through a programmatic approach in the Living Lab CATALYST", says Elisah van Kempen, researcher sustainable logistics TNO and PhD candidate at Erasmus University Rotterdam. "To truly innovate, long-term collaborations with government, industry and knowledge institutions are necessary.  You ensure continuity by cooperating not on a project basis but rather on a program basis. Innovations can be brought in practice, with the right business or value case per party. TNO brings the parties together and orchestrates the innovation by researching whether and how CAT can contribute to efficient, clean and safe transport."
Open innovation and research centre MARQ
We demand ever more from our mobility and logistics systems. They must be safer, cleaner and more efficient. This requires advanced, integrated mobility solutions, in which everything is linked together and centred on digitalisation and automation. This will only be achieved with collaboration and innovation.
This is why TNO is working with the Province of North Brabant and the Municipality of Helmond to develop MARQ, a dynamic and open innovation centre for smart mobility. With MARQ, TNO is making its collective knowledge and its advanced test and research facilities and simulation models available in an easily accessible innovation and research hub. Its open nature encourages collaboration and the sharing of knowledge and resources.
Virtual and physical validation
MARQ offers partners the opportunity to test solutions in an optimally controlled way under 'real life' conditions, in which vehicles are seen in the context of their environment. Not just functionally, but specifically to test the impact on society. It uses data and scenarios from the real world to do this, combined with 'digital twins' and 'hardware in the loop' set-ups. This allows us to test and investigate many scenarios in a short time, even if they cannot yet be tested in practice. Moreover, the simulation environments in which we test 'virtually' are becoming ever more reliable as they are fed with real-world data.
Glimpse into the logistics future
With three different demos, TNO is already giving Automotive Week visitors a convincing glimpse into the logistics future. Jorn Gijsbers, Business Development Smart Vehicles: "On the Automotive Campus we are showing three very different practical demos of connected automated vehicles in the transport sector. With the MAGPIE demo, we will show how the complete ecosystem for these types of vehicles can be successfully implemented at container terminals in the port. in this demo, a truck drives a route fully autonomously, including curves and parking. With the CEYAS demo, we mainly want to demonstrate that yard automation can be cost-efficient, allowing various logistics parties to get started with it. By automating existing trailer movers, distribution centers will soon be able to manage their business with fewer drivers. Or deploy drivers in places where they add more value. Finally, with the FUSESS demo we show that automated driving applications are becoming safer and more efficient as the vehicle learns to make better decisions with AI."
Demo's on the future of automated logistics
Societal challenge:
Europe's ports must increase their sustainability and reduce their use of fossil fuels over the next few years. TNO is one of 45 parties forming part of the MAGPIE project, an international EU-funded project, led by the Port of Rotterdam Authority, which is developing pilots and demonstration projects to make port logistics more sustainable and smarter.
About the demo:
During Automotive Week, TNO will demonstrate a proof of concept of the total ecosystem of yard automation for container handling at ports. In the demo, the self-driving DAF truck automatically drives a fixed route across a sealed-off area of the Automotive Campus. TNO is responsible for the route planning, turned by Fraunhofer into the path that is to be followed. The environment has been accurately mapped by AIIM (AI in Motion). Based on this combined data, the truck can travel the route fully autonomously.
What makes the demo unique?
Jorn Gijsbers, Business Development Smart Vehicles: "Automated driving has been possible for some time, and automated container unloading is not a new concept either. But what this MAGPIE demo convincingly demonstrates is the successful integration of all this technology into a single system solution. Together with partners DAF, AIIM and Fraunhofer, TNO demonstrates how yard automation at container terminals can be implemented in existing logistics processes."
Societal challenge:
The continuity of distribution centres is compromised due to rising driver shortages and increasing flows of goods. With this demo, TNO shows how distribution centres can operate more efficiently and how they can be future-proofed with a low-threshold form of yard automation.
About the demo:
In this demo, we applied the automated driving technology we developed with major OEMs to an existing trailer mover, the E-Move, developed by Verhagen in Leiden. WENOVA.EU supplies a special sensor to determine the angle between the trailer and E-Move to ensure optimal manoeuvring. TNO, which developed the technical concept, is testing the automated trailer movers with supermarket chain Jumbo to discover what the efficiency benefits are in practice.
What makes the demo unique?
Jorn Gijsbers: "A breakthrough with yard automation is often hampered by the investment barrier and uncertainties about the payback period. Our aim with this demo is therefore to show that even with a limited amount of investment, there are significant efficiency gains that logistics parties can achieve in their distribution centres. By implementing this cost-effective form of yard automation, you need fewer drivers, or you can use drivers more effectively for longer-distance transport. This opens up this type of solution to many logistics parties, small or big."
Societal challenge:
Self-driving vehicles could eventually make our mobility and logistics more efficient, cleaner and safer in the future. But right now, decision-making is one of the most challenging tasks for an automated vehicle. State-of-the-art solutions are either demonstrably safe, but unable to scale up to complex situations such as driving very slowly or stopping for swirling leaves. Alternatively, the solutions are able to handle complex situations well, but their safety is difficult to assess. This is of no benefit to safety or efficiency and causes many so-called 'false negative stops'.
About the demo:
At TNO, we are working hard to develop AI algorithms to teach self-driving vehicles to respond like a human driver. This demo shows how this Hybrid-AI approach allows a vehicle to handle complex traffic situations and take into account the risks associated with actions. At one point, the lane is blocked by an obstacle. The vehicle must then decide whether it is safe to plan and execute a trajectory around the obstacle, or wait behind it.
What makes the demo unique?
Joëlle van den Broek, Principal Consultant Smart and Safe Mobility: "The vehicle uses 'context-dependent behaviour' AI to plan its route. This technology is still in the stage of knowledge development, but offers very interesting application possibilities for numerous automated driving applications, such as shuttle services or Connected Automated Transport."
TNO would like to welcome you to the Automotive Week in Helmond so that you can view these three demos 'live'. From 2024 onwards, these demos and all other CAT developments will also be on display in the open innovation center Mobility Applied Research Quarter (MARQ) on the Automotive Campus in Helmond.
Get inspired
67 resultaten, getoond 1 t/m 5
Five steps towards sustainable shipping by 2050
The international shipping industry has signed a historic agreement with the aim of achieving carbon neutrality by or around 2050. Jurrit Bergsma, Scientist Integrator for Sustainable Shipping at TNO, explains what these steps are.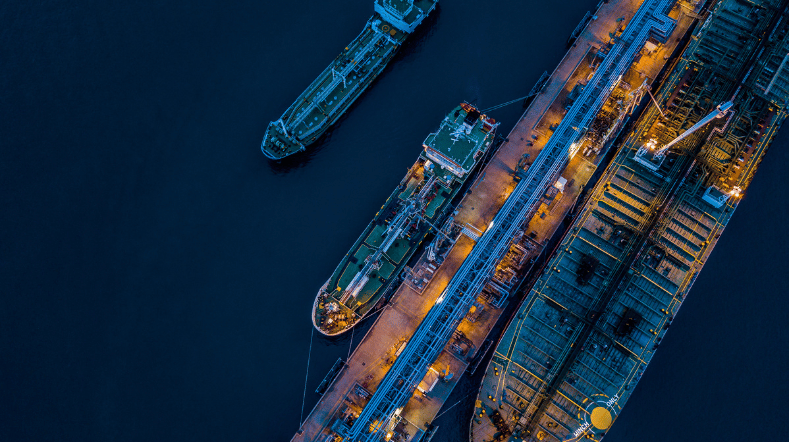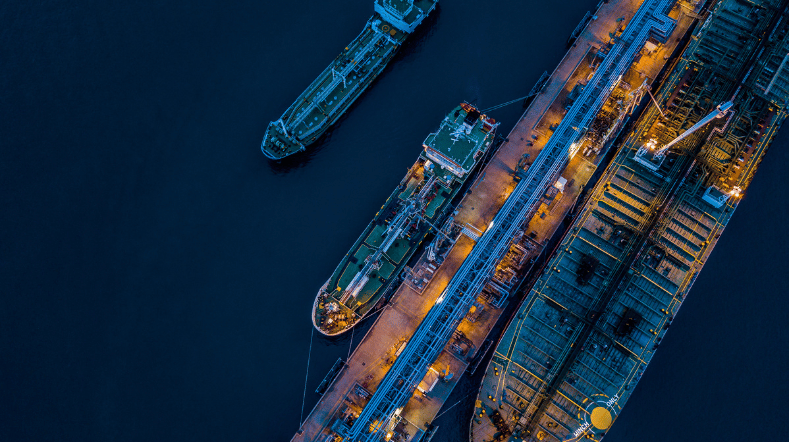 6x liveable cities with smart mobility
An estimated one million urban residents are added globally every week. By 2030, 60% of the global population will reside in urban areas (UN). This growth necessitates a different urban layout. How do you enhance livability in the city? In this article, you'll read about cities who have implemented smart mobility solutions, partly with the involvement of TNO.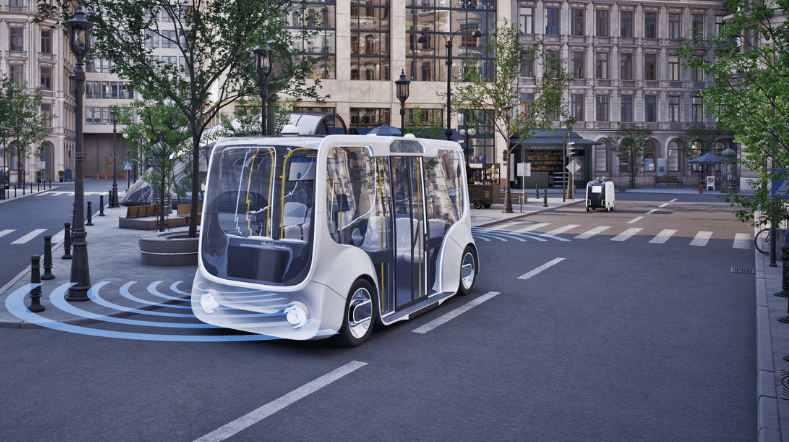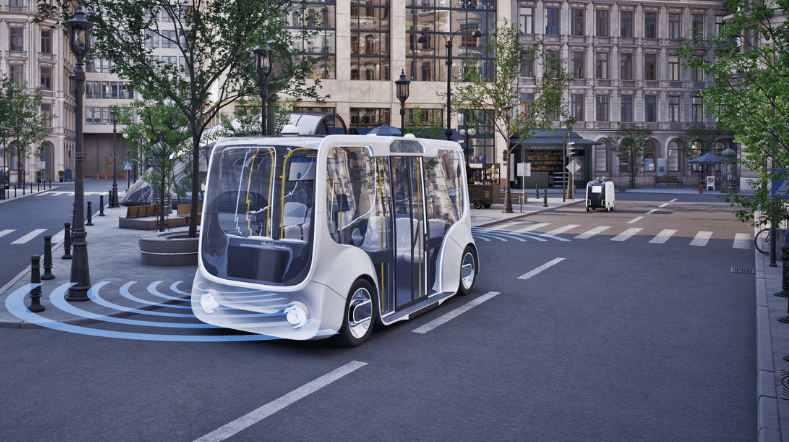 Integrated Vehicle Safety and Smart Vehicles
At TNO we develop technology and assessment methodologies to accelerate the deployment of Connected and Cooperative Automated Mobility (CCAM) systems that contribute to 'zero casualties', 'zero emissions' and 'zero loss'.


XCARCITY: effective digital twins for tomorrow's low-traffic city
The sustainable accessibility of urban regions is endangered by increasing pressure on scarce square metres. With XCARCITY, TNO and over 30 partners will develop realistic 'digital twins' for smart mobility applications to make even better choices for the liveable city of tomorrow.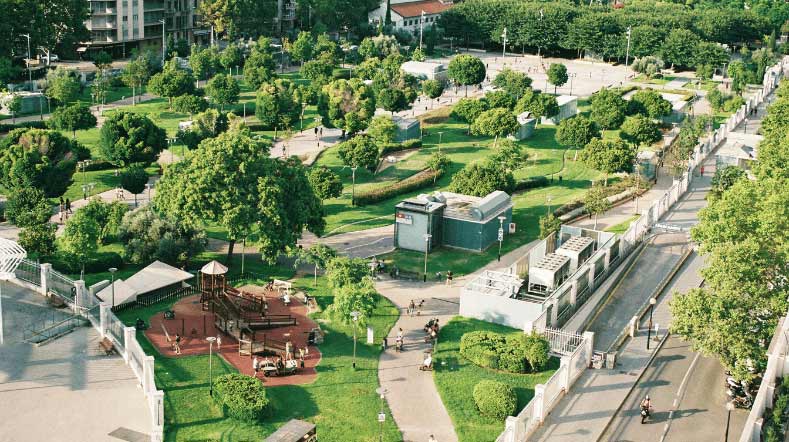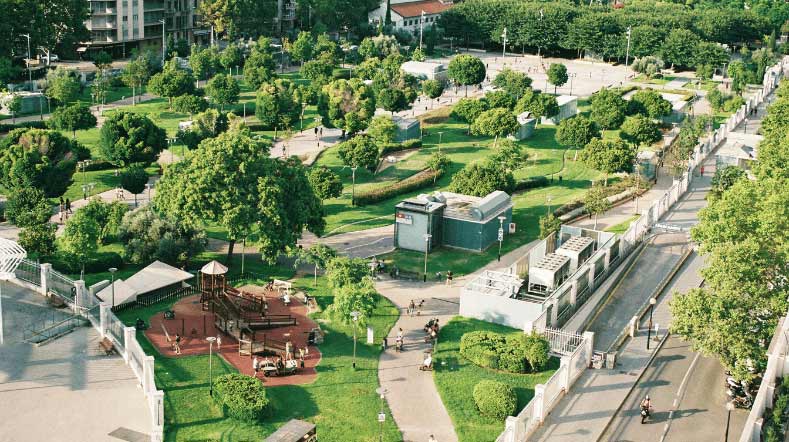 Logistics hubs for zero-emission urban distribution
Almost 30 major cities are pushing for a gradual ban on fossil commercial vehicles from 2025. The use of 'white label' hubs can make a significant contribution to reduced emissions, fewer vehicles, more efficient movements for freight and services in cities.