CISUFLO: Improving the circularity in the European Flooring Sector
In the EU flooring sector only an estimated 5% is recycled. Although there are initiatives to recover and reuse materials, mostly downcycling takes place. In the CISUFLO project we are working on new technologies and products to improve materials' recovery and drive the flooring sector in Europe towards a circular economy.
The Cisuflo project aims to minimize the environmental impact of the EU flooring sector, by setting up a systemic framework for circular and sustainable floor coverings considering both technical feasibility and socio-economic factors.
TNO supports these efforts by researching the possible circular business models for the flooring sector and assessing the environmental life cycle (LCA), social & techno-economic impact and circularity of the new technologies and products piloted within the project.
Circular business models
TNO is leading the circular business model development bringing insights that will support CISUFLO partners and other companies to make the shift.
These models offer an understanding and proof of how product properties can be used for product service systems (PSS). A circular solution can be flooring-as-a-service, in which additional value can be captured through providing installation, maintenance and dismantling services to customers.
The floor will last longer through maintenance and the availability of parts. When the floor is removed, the supplier can ensure that it is disposed of properly and, if possible, can even be reused in the production process.
This isn't a one-size-fits-all solution, which is why TNO shows for such an approach how to realize it in practice and satisfy consumers' needs with a combination of product(s) and service(s). This is especially relevant for PSS providers, manufacturers, and associations in the consortium.
Impact and circularity assessment
TNO, is leading the environmental life cycle assessment (LCA), consisting of a techno-economic assessment, social impact assessment, and circularity assessment.
The objective of these assessments is to support the development of the novel value chains for the laminate, vinyl, and textile flooring products.
By providing input for optimization of the recycling routes and technologies (e.g., design, materials, manufacturing) and information to policy makers.
Leading to new strategies to support improvements in the floor coverings sector.
Assessment of Novel Technologies
Although a Lifecycle assessment (LCA) and Techno-economic assessments (TEA) are generally performed for mature products and technologies, TNO has experience applying these state-of-the-art methodologies for technologies under development. We do this by utilizing standards and methodologies such as EN 150804+A2 and product social metrics.
Furthermore, the 'economic learning curves' concept will be extended as we will generate an 'environmental learning curve' to predict the environmental LCA performance of industrial scale take up of sorting, and physical separation technologies with increased cumulative production.
Circularity assessment
For the circularity assessment, we study and highlight the capabilities, applicability, and limitations of two specific CE indicators i.e., Material Circularity Index (MCI) and 'circular economy performance indicator' (CPI).
Several circular economy indicators have been proposed in the recent past. However, the capabilities, applicability, and limitations of these CE indicators is not well understood, CISUFLO will bridge this important knowledge gap.
Social Life cycle assessment
The social lifecycle impact assessment is an evolving interdisciplinary science with the methodologies and databases still under development. Therefore, only limited scientific literature on social LCA is available for various sectors and value chains.
The CISUFLO project will generate new knowledge on applicability of existing social LCA methodologies for the flooring sector, especially potential social high-impact areas in the recycling value chain.
Would you like to have a circularity analysis carried out as well, please contact us.
Contact us
Lisanne Heemskerk

Functie:

Project manager circular economy

Tim Bulters

Functie:

Business Developer Circular Plastics

Tim has always had a drive to contribute to a more sustainable world. During his career, Tim has specialised in the Circular Economy. His goal is to create a fair and sustainable economy with enough materials for everyone. Since starting as Business Developer at TNO, Tim's focus has been on the plastics sector. His area of expertise is Microplastics and Circular Plastics Modelling.
Get inspired
22 resultaten, getoond 1 t/m 5
New facility to develop circular plastics on an industrial scale
TNO has signed an agreement with Maastricht University and Brightlands Chemelot Campus to launch Brightlands Circular Space.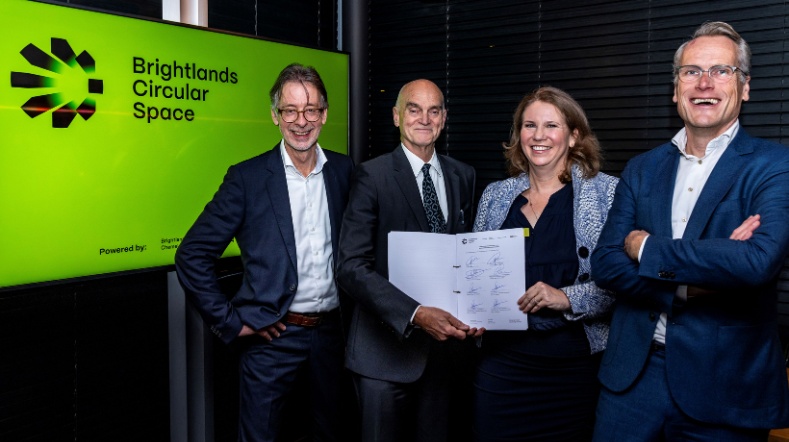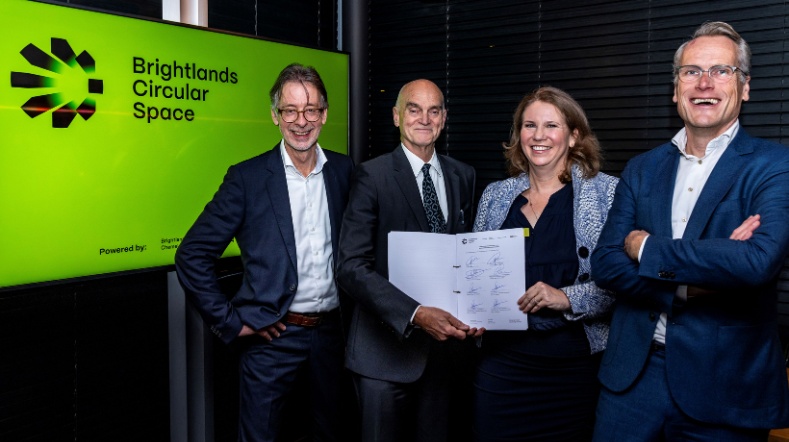 Microplastics and packaging: reduction is achievable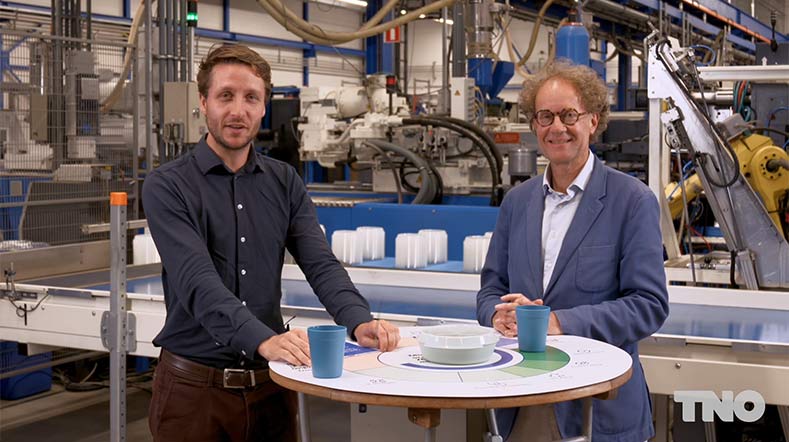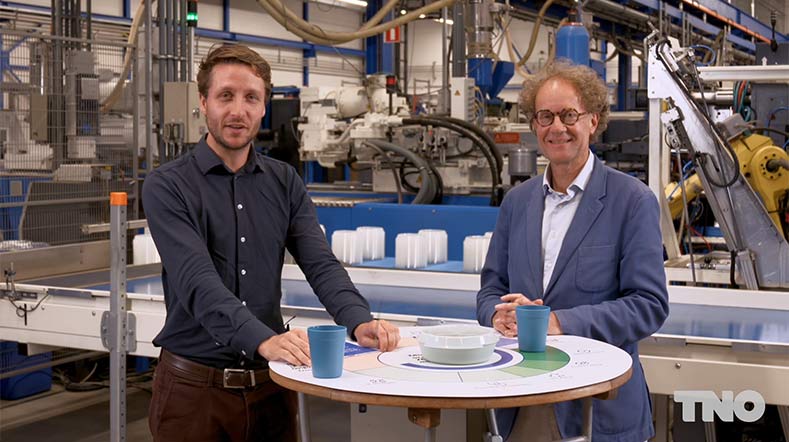 Upwash technology: Improve quality of plastic waste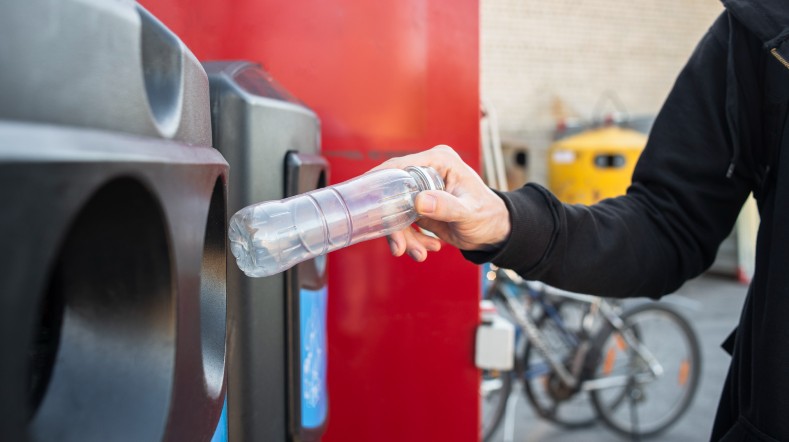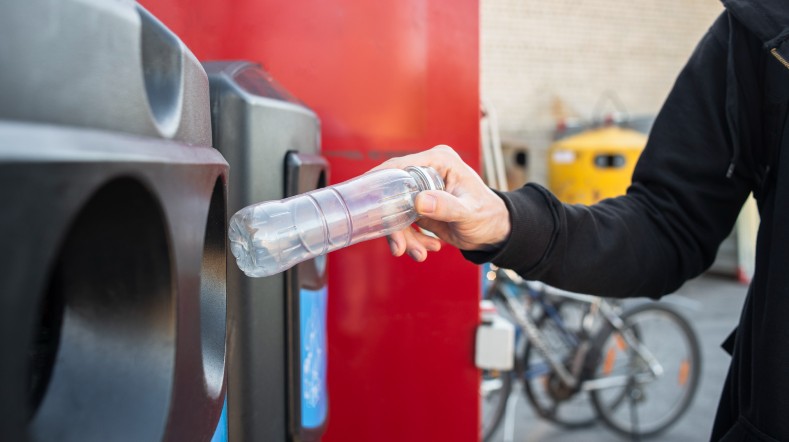 From #plasticfree to future-proof plastics
Time setters during the Ocean Race: a healthier world without microplastics