Towards a circular economy with circular value creation
With circular value creation, we give meaning and direction to the implementation of a more circular economy. We quantify and model the impact of circular and sustainable technologies, strategies, and policies. In doing so, we focus on impact analysis, value creation, connection to circular hubs, and accelerating the transition to a circular economy.
Sectors and stakeholders
We focus on 3 sectors with their respective transition agendas:
Important social stakeholders are local, national, and international governments and authorities. They are often also launching customers, meaning the customer who is crucial to a successful market launch. We advise policy makers and policy implementers and support implementation and adoption by industry.
Programme lines
Our substantive programme lines are:
Government impact assessment

Developing circular ecosystems
Impact assessment
With technical, social, and economic expertise, we help governments and businesses on their way to becoming more sustainable. We have an integrated view of possible scenarios and direct lines of communication with the most diverse areas of expertise within TNO, allowing us to find the right answer to every question, whether it is a policy dilemma or a technological challenge.
The 4 Rs of circular economy
Circular economy is not yet sufficiently embedded in existing analyses to estimate environmental impact. An example is life cycle analysis (LCA). In order to measure impact, we are developing criteria for this. We must make them applicable to the 4 Rs: reduce, recycle, reuse, and remanufacture. In this way, we make it possible to calculate variables such as CO2 emissions. And we provide insight into the consequences of choices for the future.
Looking to the future
With impact assessment, we also focus on the future. How can we, for example, predict the environmental impact of technologies and innovations, which are still in development, for 2030 or 2050? For example, if industry is working on sustainable concrete, we calculate the effect of recycling and consider which recycling methods will exist in the changing world of the future. We combine in-depth knowledge of life cycle analysis with domain-specific knowledge of construction & infrastructure, manufacturing, and consumer goods. In the analyses, we include every aspect of the circular economy.
Developing circular ecosystems
It is crucial that we – governments, knowledge institutions, and businesses – respond effectively to these social trends and shape our future. That demands an approach focusing on innovation and collaboration. And how do you develop innovation? We have a great deal of experience in orchestrating public-private partnerships. We seek out solutions together to challenges in the fields of sustainability and circular economy.
Resources scanner business model
Our aim is to bring about innovations that make a positive contribution to society and that meet the challenges we face. One form of innovation that we focus on is the creation of new business models. For example, we are developing the resources scanner. This scanner shows companies to what extent dependence on resources is a risk for them.
Get inspired
5 resultaten, getoond 1 t/m 5
Circularity of large household appliances in Kenya
In Kenya, consumption of large household appliances such as refrigerators, is increasing. To ensure circularity, several actions are proposed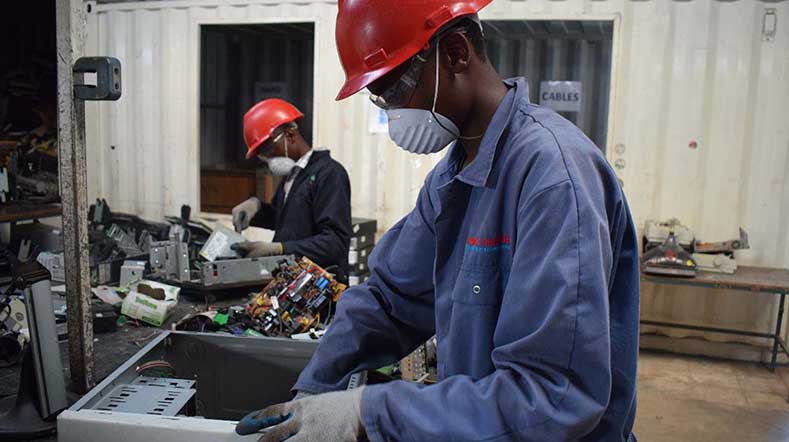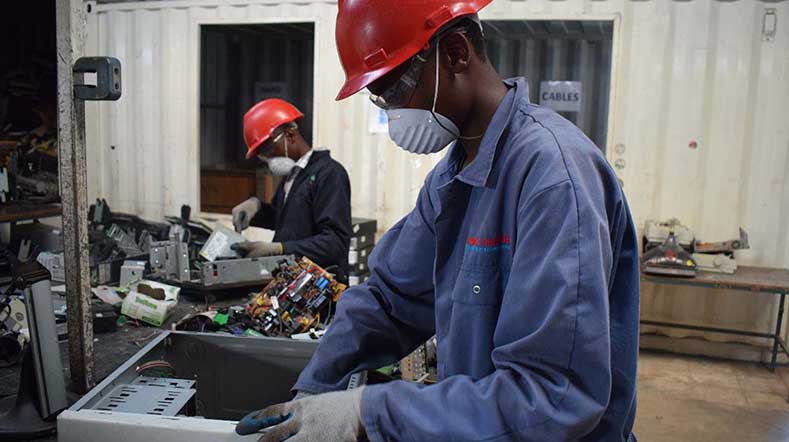 Circular economy: This is how you also determine a product's social impact
The circular economy approach enables us to assess the environmental effects of a certain product. It is now time to also determine the social impact.


A second life for existing concrete
What can we do now to limit CO₂ emissions from concrete? A second life for existing concrete.


Searching for the best recipe for circular concrete
Concrete production is responsible for 5 to 8 percent of global CO₂ emissions. What is the best recipe for circular concrete?


Pyrolysis: recycling mattresses at molecular level
Are there better ways of recycling old mattresses? TNO is investigating whether pyrolysis could be the answer.