The most widely used technology for solar panels is crystalline silicon. It has been in existence for more than 50 years and has a global market share of 95%. More than half of all solar panels worldwide contain TNO technology. The energy yield of mass-produced silicon solar cells has risen sharply in the last decade, to well over 20%.
Silicon is derived from the Latin word silex, meaning flint. It used to be called 'silicium', with the '-ium' ending because it resembles a metal.
The world's newest technology
The highest efficiency achieved with a silicon-based solar cell is more than 26%, which is already close to the theoretical maximum. Together with our partners, we want to get as close as possible to this maximum, through new developments and applications. To be precise, by applying the very best functional layers to the silicon wafer and thus making complete solar cells. These are ultra-thin layers down to a few thousandths of a micrometre (nanometre) thin, which are needed for the perfect solar cell and yet can be made industrially. We're developing this technology in our solar lab, together with companies and other knowledge institutions. We lead the field worldwide in this research.
TNO technology
TNO has always been at the forefront of developing and marketing solar cell and panel technology. The technology for high-efficiency n-type solar cells has already been embraced by a major manufacturer in its so-called PANDA modules. These are based on technology that we developed together with Dutch suppliers.
Exporting innovations
The global solar energy market is highly competitive. Mass production of solar panels is mainly based in low-wage countries in Asia. The Netherlands is distinguished by its smart innovations in the preproduction phase. Together with Dutch companies, we develop technologies that they incorporate into materials, components, and production equipment. The aim is to launch these on the market, to strengthen and improve European production of solar panels. In this way, we provide cost-effective and reliable ways to generate solar energy with a high efficiency.
Webinar on solar energy technology
Discover more about solar energy and current technological developments in the webinar 'Innovations in solar energy technology'.
Contact us
Harald Kerp

Functie:

Senior Business Developer
Our latest developments
12 resultaten, getoond 1 t/m 5
Dutch-German consortium develops simplified tandem solar modules for European market
In cooperation with Dutch and German industrial partners, TNO is advancing a tandem solar module suitable for early market introduction. This application can reach higher efficiencies than those achieved by current silicon-based solar modules, which results in more power per square meter and lower cost per kWh.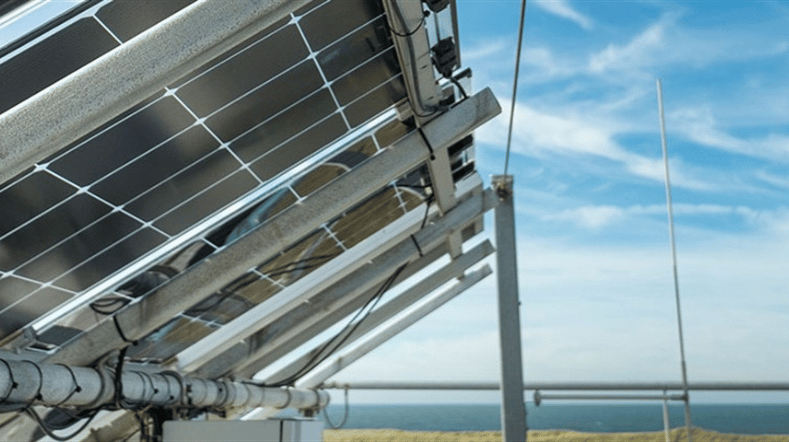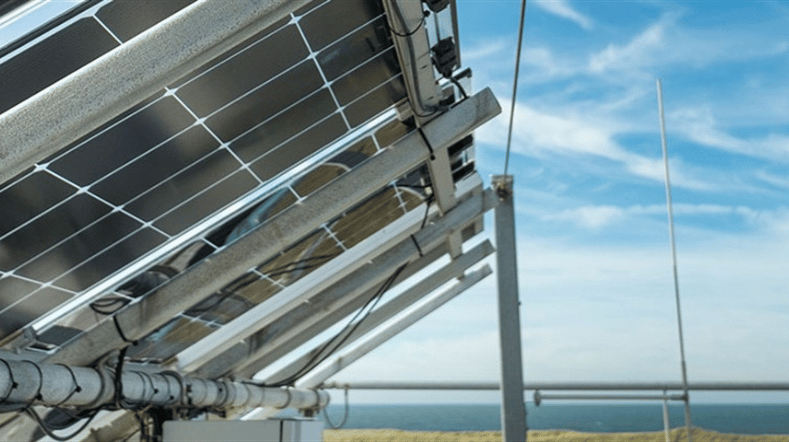 Angèle Reinders new director Solliance
Angèle Reinders, professor at Eindhoven University of Technology (TU/e), has been appointed Solliance's new director. Reinders will lead the new broad focus of the Dutch/Flemish/German solar energy partnership.
Four terminal perovskite-silicon PV tandem devices hit 30% efficiency
TNO, TU Eindhoven, imec and TU Delft, partners in Solliance, joined forces to further push the conversion efficiency of tandem solar cells to beyond the limits of today's commercial photovoltaic (PV) modules.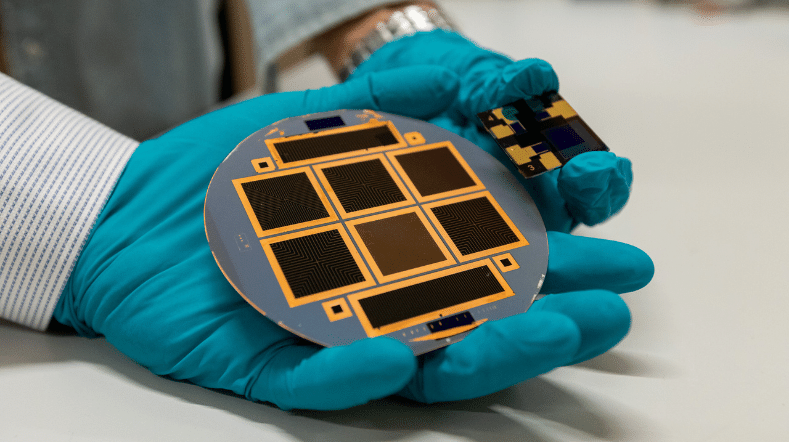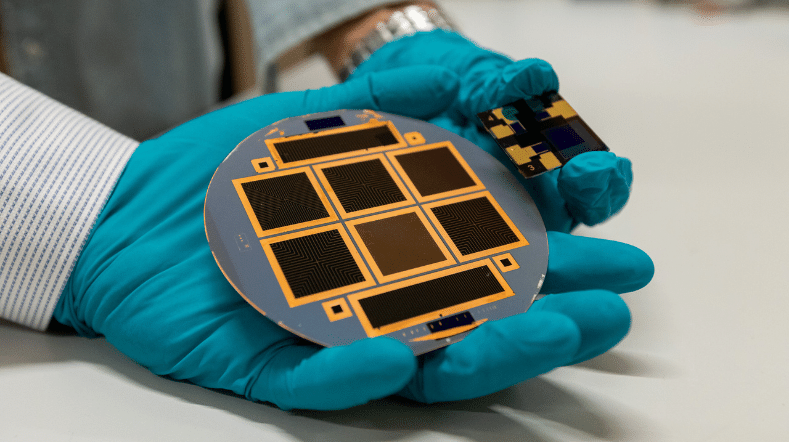 Putting Europe back in the lead in solar panel production
Most solar panels come from China. Time to bring the solar panel production back to Europe. With smart solutions from TNO.


Solar energy
The Solar energy expertise group develops technology for solar panels, including bifacial solar modules and silicon solar cell technology.