High-end optics manufacturing
TNO has unique expertise in manufacturing high-precision optical components, so called high-end optics manufacturing. We manufacture customer-specific components – mirrors and lenses – that are integrated into innovative and compact systems, leading to new products such as space instruments.
The TNO Centre for Optics Manufacturing is focused both on national and international institutes and companies as internal TNO projects. "We are capable of manufacturing high-end optics components as well as integrating these in complete optical systems: a unique combination. This is about process development, manufacturing prototypes and one-offs. We develop innovative solutions and one-off high-end applications. We don't produce series. That's why we do not compete with Industry," says Merijn Voets, Business Developer Optics Manufacturing TNO.
Freeform optics
The focus is on freeform optics. Where conventional lenses and mirrors with a single concave or convex form have their (optical) restrictions, aspherical or freeform lenses and mirrors are, due to their complex surface (like a banana or a horse saddle), capable of bending light along specific beam paths. Where a number of lenses were needed in the past, this can now be accomplished using one (or just a few) freeform surfaces. Using these new types of components enables high-resolution optical systems, which are not only smaller, compacter and lighter but have the same or better performance. This is a major advantage in space instruments, for example.
Precise production and measurement
Due to their unusual shapes it is more difficult to manufacture, test and measure freeform lenses and mirrors. That is why investments are also being made in equipment to accurately measure freeform optical components. In addition to next-generation measuring equipment, TNO also has equipment for extremely high-quality finishing of the optical surface – including polishing by MRF (Magneto Rheological Finishing) – and applying special coatings, for example silver coatings.
"Our specific expertise in the field of optics in combination with the right equipment enables TNO to develop special, complex and accurate instruments for extreme conditions and to measure them. In addition, we can provide advice on manufacturability and product costs. With this complete package of skills we help industry move forward," Merijn emphasises.
Applications
TNO's Centre for Optics Manufacturing cooperates with a wide range of partners in the design, development, manufacture, assembly and measurement of unique optical products. In addition to components for space applications, freeform optics are used in hospital equipment, lithography tools and in communications systems. Laser satellite communication is a new field where optical Satcom applications make use of freeform mirrors developed by TNO , the FSM – Fine Steering Mirror.
Get inspired
3 resultaten, getoond 1 t/m 3
Vote on ENVISION for the European Sustainable Energy Awards!
The ENVISION project, an H2020 project, coordinated by TNO, is one of three nominated projects for the prestigious European Sustainable Energy award from the European Commission. Of course we would like to win this award and you can help us to achieve this!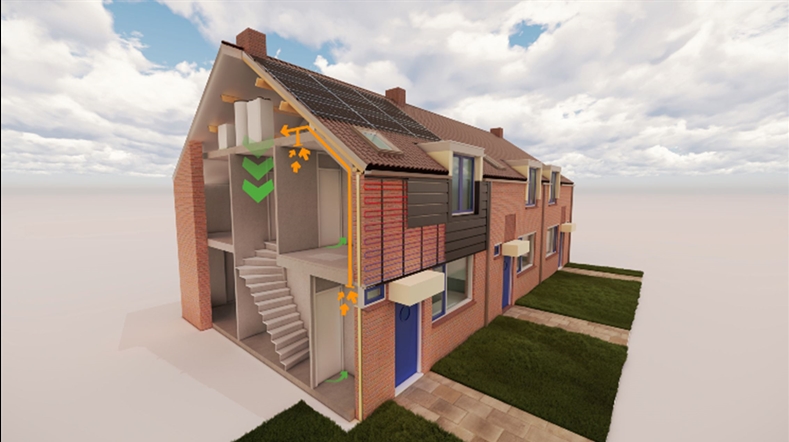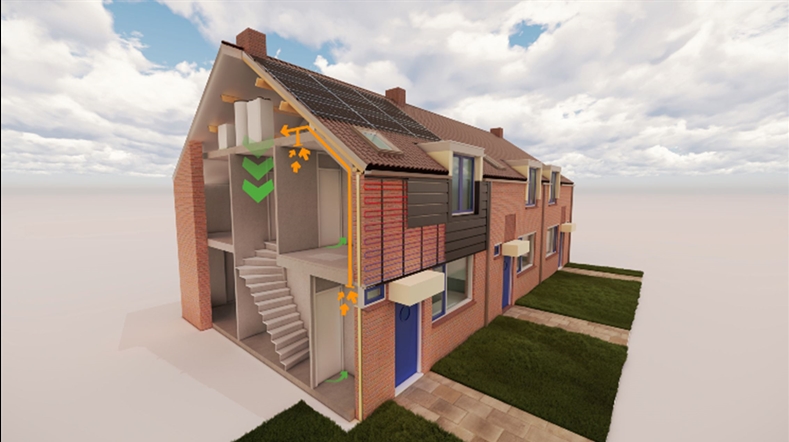 SolarICE: new off-grid cooling technology
TNO developed a simple and off-grid cooling technology to cool milk, vegetables, medicines or buildings. Help us launch this technology in developing countries.
Cementless, 100% locally made blocks for energy efficient housing
TNO, Oskam and LEVS developed Cementless Compressed Earth Blocks – a groundbreaking technology to make strong bricks without cement nor firing, using only local resources.