MARQ: working together for safe, efficient and clean mobility
We demand ever more from our mobility and logistics systems. They must be safer, cleaner and more efficient. This requires advanced, integrated mobility solutions, in which everything is linked together and centred on digitalisation and automation. This will only be achieved with collaboration and innovation. For this reason, in 2024 a brand new innovation and research centre for smart mobility will come into being on the Automotive Campus in Helmond: MARQ.
Globally, priorities in government and R&D agendas are shifting towards the development of smart mobility ecosystems where digitalisation and automation are central. Achieving this will only be possible if traditional parties in the automotive industry start working closely with the ICT sector, the traffic industry and national and regional governments.
That is why TNO is working with the Province of North Brabant and the Municipality of Helmond to develop MARQ, a dynamic and open innovation centre for smart mobility. With MARQ, TNO is making its collective knowledge and its advanced test and research facilities and simulation models available in an easily accessible innovation and research hub. Its open nature encourages collaboration and the sharing of knowledge and resources.
Virtual and physical validation
MARQ offers partners the opportunity to test solutions in an optimally controlled way under 'real life' conditions, in which vehicles are seen in the context of their environment. Not just functionally, but specifically to test the impact on society. It uses data and scenarios from the real world to do this, combined with 'digital twins' and 'hardware in the loop' set-ups. This allows us to test and investigate many scenarios in a short time, even if they cannot yet be tested in practice. Moreover, the simulation environments in which we test 'virtually' are becoming ever more reliable as they are fed with real-world data.
MARQ facilities
Vehicle labs: these enable practical research into new algorithms and applications for self-driving vehicles, and their interaction with both drivers and other road users.
HIL/SIL set-ups: Hardware and Software in the Loop simulations make it possible to test different variants of the application even before the technology is fully integrated on vehicles. This shortens development time and reduces risks.
Dynamic driving simulator: the driving simulator can simulate the physical environment and road conditions to test the methods through which ADAS and AV technology interact with the driver and evaluate algorithms and strategies. The simulator enables testing with realistic vehicle dynamics, accurate repeatability and complete safety.
Data & control centre: data pipeline for optimal and confidential processing of partner data. In MARQ, different data sources are used for digital twins and virtual testing. These data must be made available in a secure, usable and uniform way.
Mobile infrastructure: the TNO "StreetWise" instrumented mobile box is a data acquisition research and development platform that can efficiently record, manage and process huge amounts of driving data from the vehicle and from surrounding traffic obtained during real journeys, both online and offline. With the collected data, a digital world view of the vehicle and its surroundings is generated.
Digital twins: Urban Strategy is the TNO platform deployed to help understand the impact of mobility measures on cities. These digital models are largely based on real data, and are continuously optimised on the basis of practical tests.
Contribution to European standards
In addition, MARQ offers a unique opportunity for Dutch companies and governments to give direction to international standards for new vehicle systems and smart mobility solutions. In this way partners can contribute to the European framework for testing and validating the safety of automated vehicles.
Increasing economic opportunities
With MARQ, we accelerate the mobility transition and contribute to the innovation position and earning power of both the region and the Netherlands.
We want to exploit the potential of our country to become a global leader in smart mobility. Our track record in automotive, infrastructure, logistics and ICT puts us in an excellent position. Smart, data-driven mobility solutions offer our businesses new opportunities to develop innovative products and services. Together on the way to zero casualties, zero loss, and zero emissions.
Get inspired
37 resultaten, getoond 1 t/m 5
Recap Automotive Week 2023
At this year's Automotive Week there were over 1500 attendees. 50 industry experts shared their insights and there were more than 30 live demonstrations to show the future of mobility. TNO is one of the partners of the AW2023 held at the Automotive Campus in Helmond from 16-19 April 2023.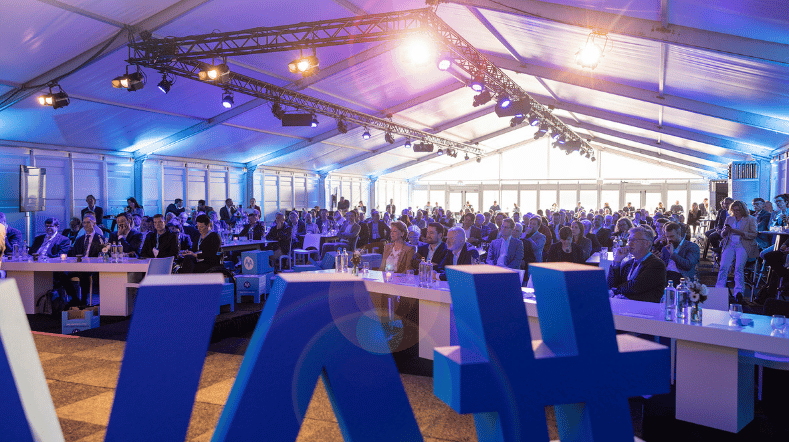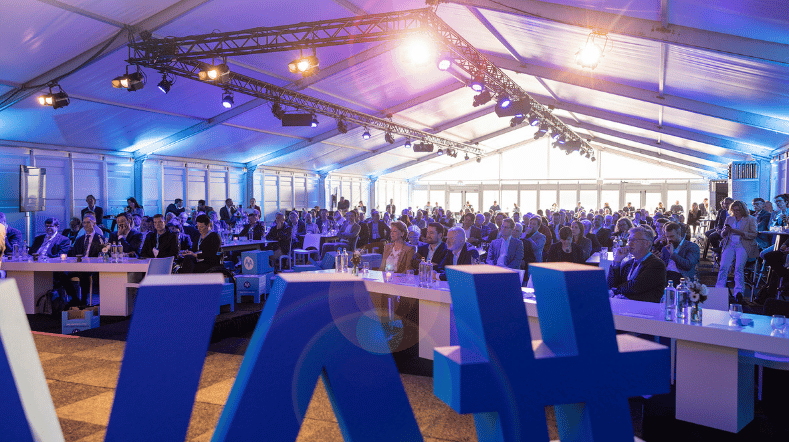 Urban strategy: Local digital twins for sustainable mobility and liveable cities
How the Digital Twin Urban Strategy can help tackle urbanisation challenges and meet societal goals at the same time.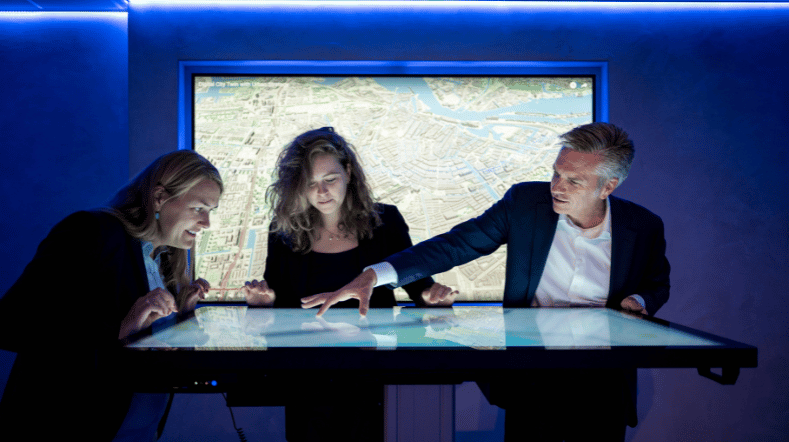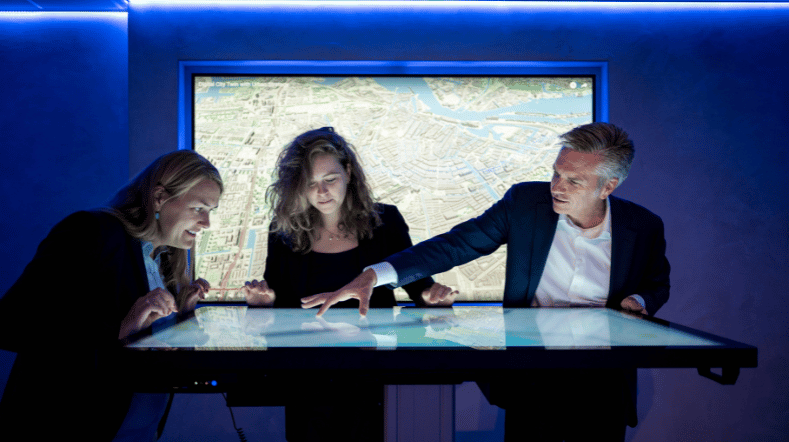 TNO pleads for getting innovations to the road quicker
With the current state of innovation, we can move around much smarter, safer, and cleaner. Implementation is often the limiting factor. This threatens to jeopardize both economic and social goals. TNO advocates more focus on implementing innovations, including testing in a realistic, practical environment.


Demo's Automotive Week: the future of automated logistics
During Automotive Week at the Automotive Campus in Helmond, TNO will be giving three promising presentations that give a practical demonstration of how automated transport solutions can make our logistics more safer, efficient and smarter.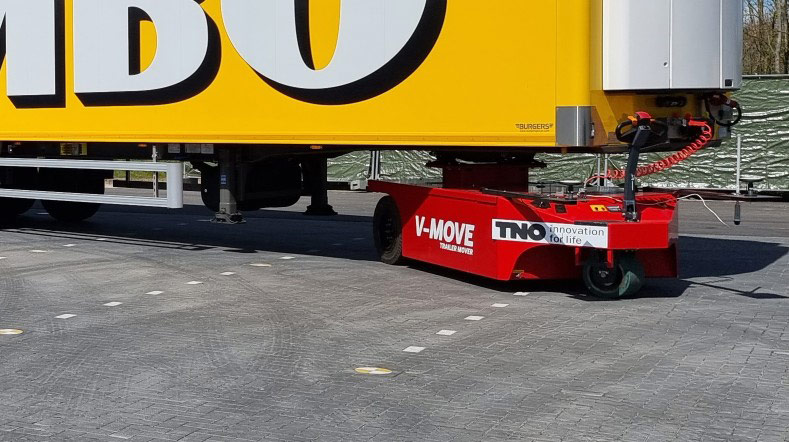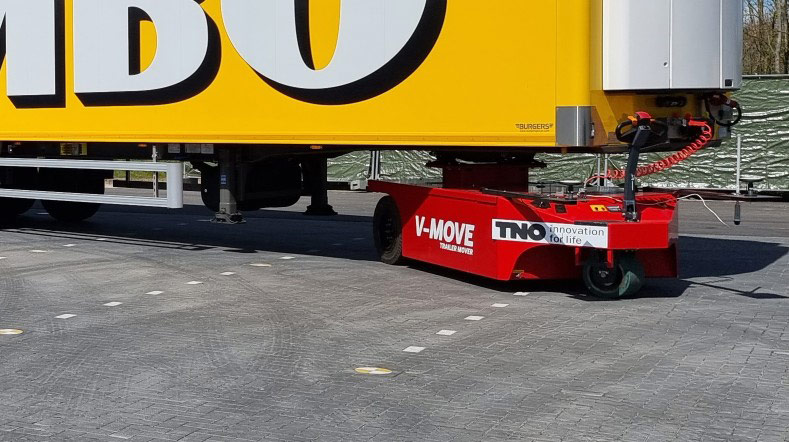 Time setters: Urban Strategy maps bottlenecks in city expansion
In this episode, we talk to time setter Jeroen Borst, Cluster Manager Societal Impact, about how the Urban Strategy tool maps the impact of urban expansion on mobility.