Research facility for negative CO2 emissions
Every year, some 35 billion tonnes of CO2 are released into the atmosphere all over the world. This currently contains 400 ppm (parts per million) of CO2, a value that needs to return to the pre-industrial level of 300 ppm. Capture and subsequent storage and reuse of emitted CO2 are completely insufficient to achieve that level.
That is why TNO is going to work with parties in a new research facility on Negative Emissions Technologies to remove CO2 from the atmosphere and make it useful, something that is still far too complex and expensive.
There are several technologies to remove CO2 from the air, a process known as direct air capture (DAC), but they are all still in their infancy. For the handful of companies that are working on this, it is technically and economically far from a run race. Also, it is not yet clear which technology is most promising. TNO wants to find answers to this together with companies and other knowledge institutions. The NET research facility is being financed by the Ministry of Economic Affairs and Climate Policy.
Open innovation facility
TNO will focus on the technologies of absorption (the absorption of substances in liquids) and adsorption (the adsorption of substances into solids) to remove CO2 from the atmosphere. TNO will experiment with various substances and techniques in the test installations while companies will be able to test and validate their inventions and equipment here in realistic conditions. The facility is an advanced open innovation facility that will enable our country to play a prominent role in testing, perfecting and realising negative emission technologies. The facility forms a unique national infrastructure and will also be part of the European platform for CO2 capture, storage and reuse (ECCSEL).
Converting CO2 into useful products
TNO has built up a lot of knowledge in national and international projects, and has developed technologies that capture CO2 from industry and then convert it into useful products. That is also the goal of The NET research facility: to ensure that the amount of CO2 in the atmosphere is significantly reduced and that it is stored underground or reused. Examples are chemical building materials or synthetic fuels. In areas where there is little or no CO2 emission and thereby capture, CO2 removed from the air can be used to convert into chemical building materials or renewable fuels for road transport and shipping, for example. In the Netherlands, greenhouse horticulture is a sector for which DAC is an interesting prospect. CO2 enables crops in greenhouses to grow better. At the moment, the vast majority of CO2 that horticulture growers administer is of fossil origin. DAC offers the possibility of further 'defossilising' cultivation, i.e. making it CO2-neutral.
Technical and economic feasibility
The facility meets a great need because the essential promising technologies often do not reach maturity because parties find it too risky to invest money in them. Established companies, but also start-ups, now have a test and demonstration environment where they can innovate together with TNO and universities. In the lab TNO will build pilot installations with partners to demonstrate the technical and economic feasibility of new technologies. In this way, The facility acts as a springboard to develop DAC techniques that reduce the amount of CO2 and also create new business activity in our country.
Get inspired
8 resultaten, getoond 1 t/m 5
Ten things to know about carbon capture and storage (CCS)
Carbon capture and storage is unavoidable if we are to meet climate targets. How does that work? Where do you capture CO2 and where do you store it? We explain.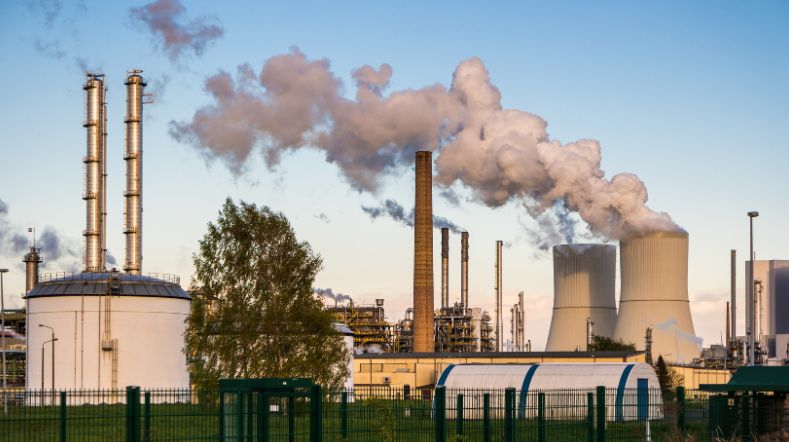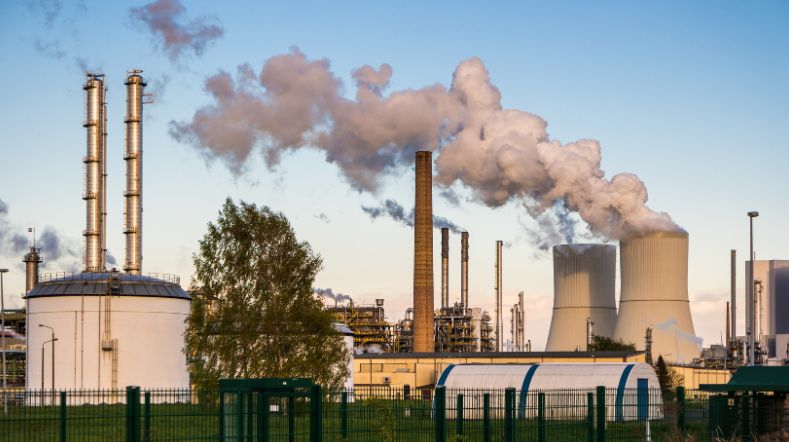 Unique test installation for CO2 capture and conversion to green chemicals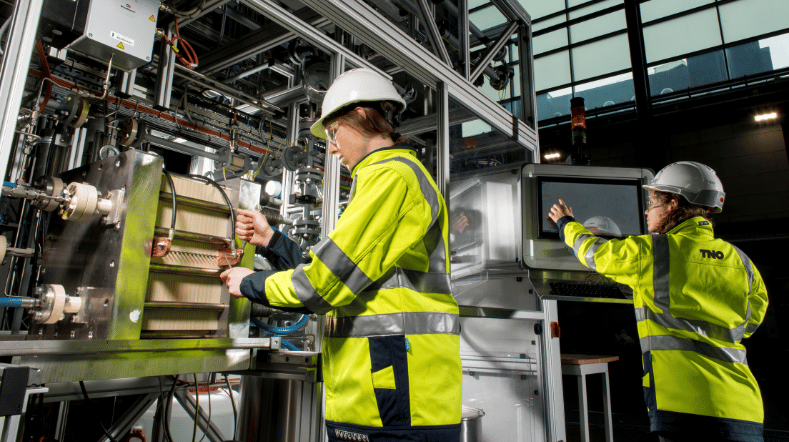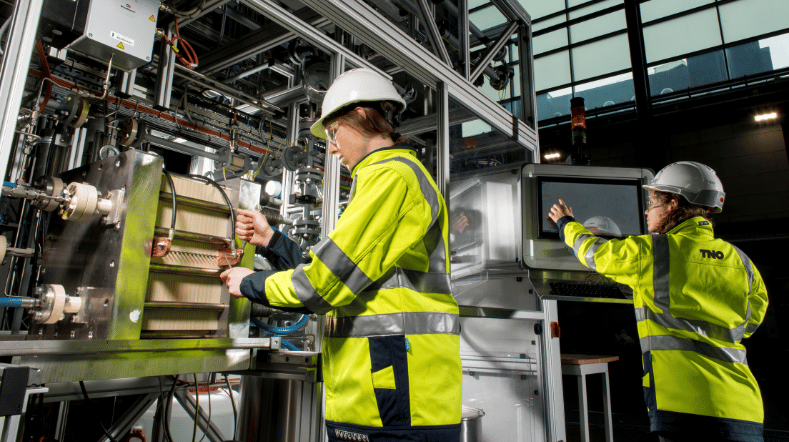 SEWGS: revolutionary CO2-reduction technology
SEWGS


Capturing carbon emissions from industry