Thinfilm PV lab: from research to scaling up
The vast majority of solar panels worldwide consist of crystalline silicon solar cells. Modules with thin-film photovoltaic (PV) cells, and in our case the PV foils, are a promising alternative, because they are light weight and flexible and can easier be integrated into roofs or façades in all shapes and colours.
In our thin-film PV lab, we work for and with companies to boost the yield, lower the costs and to integrate thin-film PV into all kinds of products on a much larger scale.
In Eindhoven, we have state-of-the-art technologies and facilities for making, measuring, testing and analysing new materials, techniques and applications. We focus here on two materials in particular: CIGS (the combination of copper, indium, gallium and selenium) and the relatively new perovskite. Much of the research on thin-film PV is done together with industry and universities, and within the Solliance consortium in which TNO is a key partner.
Perovskite
In the lab, we have facilities, such as glove boxes, in which work can be done without oxygen or water. We are investigating, for example, how we can increase the yield of perovskite solar cells and bring it to the same level as that of crystalline silicon. We also want to scale-up the technology from the current lab scale of a few square centimetres to thirty centimetres wide and almost infinitely long by developing roll-to-roll process technology. Perovskite has the advantage that the raw material is cheap and it is relatively easy to apply as a very thin layer to a substrate.
We have a wide variety of deposition equipment to do that on different sizes. We also have high-quality machines to print perovskite solar cells on foils, which is an important step towards upscaling. Another key development is the combination of perovskite with crystalline silicon and CIGS, or even with a perovskite with a slightly different composition, in so-called tandems. Tandems allow a much higher power production to be achieved from the same surface area. Because crystalline silicon is still dominant in the market, companies that produce these solar panels are interested in experimenting with perovskite as an add-on.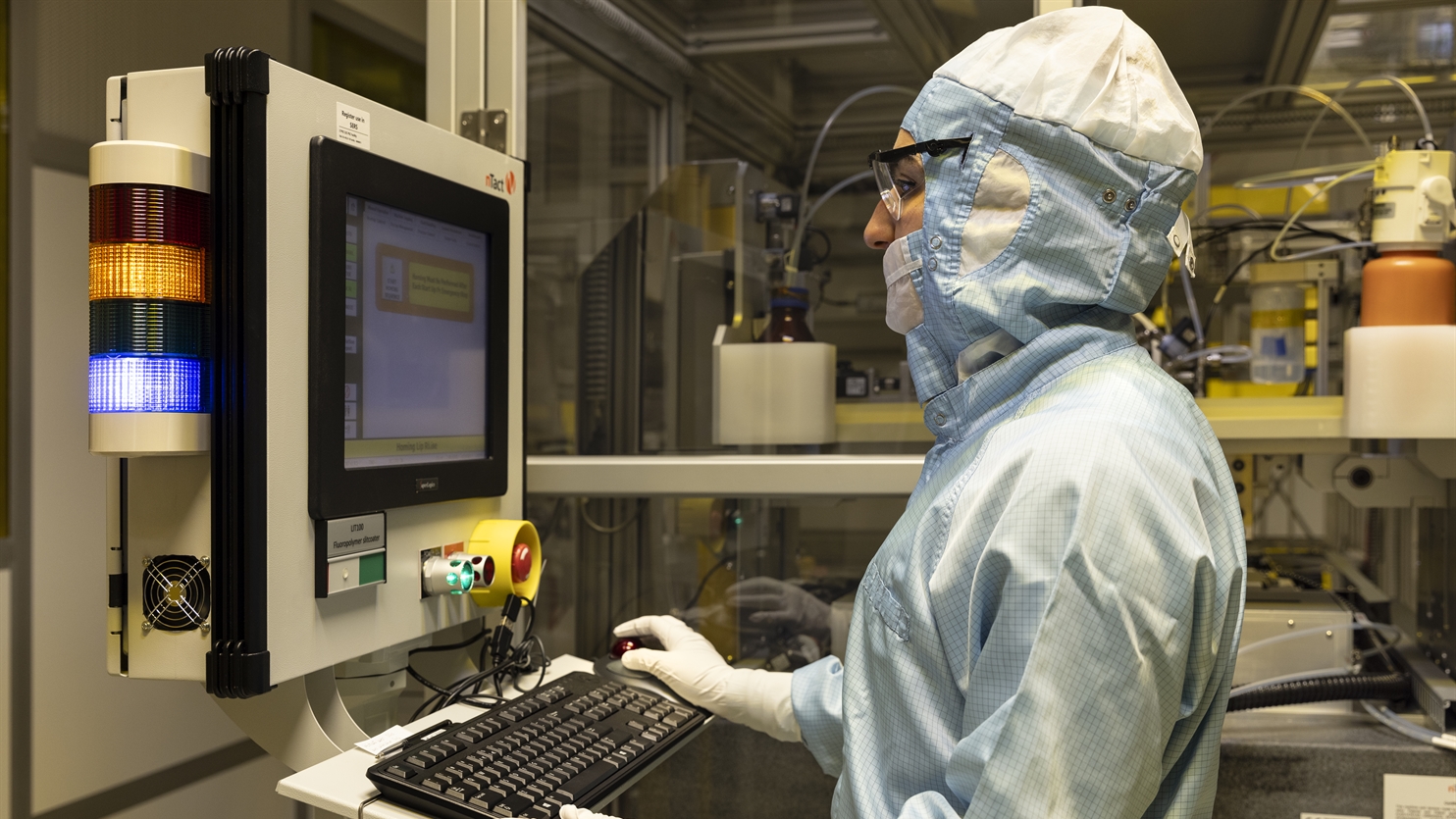 Thin-film module technology
We mainly perform our developments on novel thin-film module technologies using CIGS. However, the technology should also be applicable to other thin-film PV technology. To optimise the performance and manufacturing process for CIGS PV foils we are working with almost all the parties worldwide that are actively involved in CIGS technology and products. We focus on improving CIGS solar cells, for example with our unique selenisation oven that allows us to experiment with materials and processes at high temperatures. We are also working on alternative protective coatings to reduce the cost of encapsulation. To test the reliability of solar cells and modules, we expose them in special climate chambers to different conditions such as alternating high and low temperatures, or combined temperatures with different degrees of humidity. Furthermore, we have equipment to carry out mechanical loads on flexible thin-film solar modules in various ways to test their stability.
Electronic circuits in combination with the module configuration in thin-film PV modules can be made in various ways. We use laser technology to develop new solutions to improve production and increase yield.
Integration lab
We are well on the way to integrating thin-film solar cells into building components, from roof tiles to façades, but also road surfaces and even cars. We have built a pilot production line that is a model for a new generation of factories that will produce flexible semi-finished products with PV functionality. This mass customization concept makes it possible to integrate solar cells into various products quickly, flexibly and affordably. In this way, we can make as much use as possible of existing surfaces and give it an additional functionality. For and with manufacturers of building elements, we develop new concepts and designs, carry out extensive tests and provide demos. Research into and upscaling of solar cell integration in the built environment is becoming increasingly important now that energy-neutral construction is the new norm and has even become a legal requirement (BENG) as of 2021.
Contact us
Jan Hoegee

Function not known

Carlijn Vernooij

Functie:

Deputy research manager
Get inspired
8 resultaten, getoond 1 t/m 5
Webinar: The next generation of solar technologies
How to make solar energy smarter and greener? Join our webinar to delve into cutting-edge developments in photovoltaic (PV) technology, circular solar solutions, flexible modules, and tandem architecture.
TNO's view of 2030: using every surface for solar power generation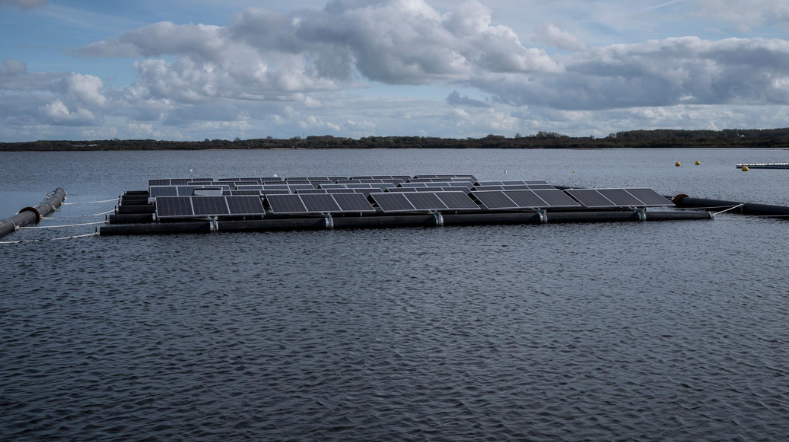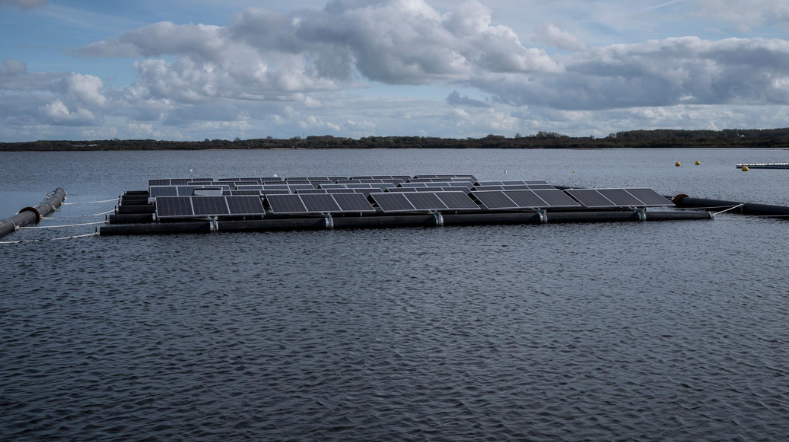 Brabant at the forefront of new solar energy developments with strategic investment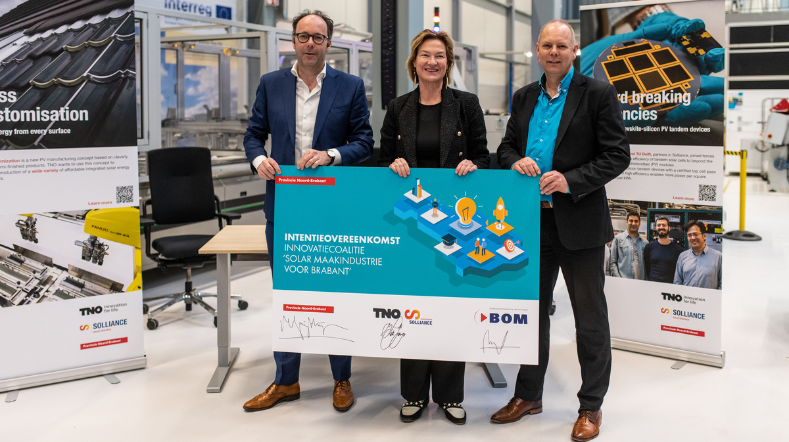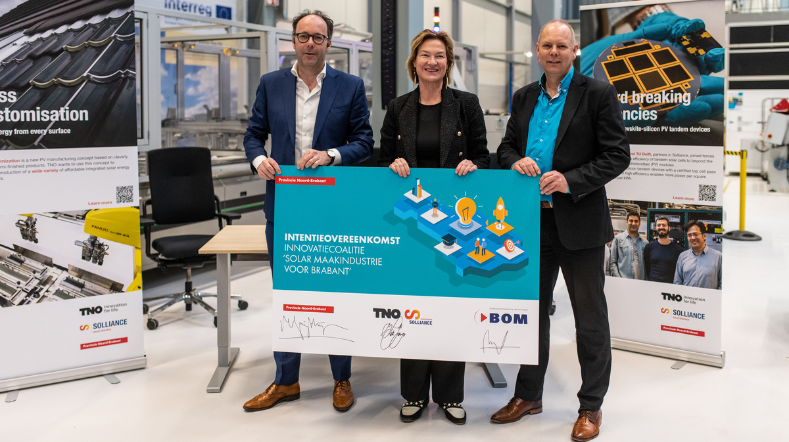 Solar energy
Silicon solar panels and circular design