In 2018, research organisations ECN and TNO merged. Then-minister Kamp announced in September 2016 the joining of forces of TNO and ECN into a single energy research centre under the responsibility of TNO.
Joining forces
This joining of forces has created an international centre of excellence for energy and materials issues. With 700 researchers and world-class research facilities.
Accelerating the energy and materials transition
A sustainable future is the only future. More than ever it is clear that the energy and materials transition must be accelerated to meet the 2030 and 2050 climate targets.
TNO is committed to making companies and institutions at home and abroad more energy-efficient, innovative and competitive. In doing so, we work with partners, apply research and develop innovations and policies that enable government, business and industry to accelerate sustainability.
To accelerate making a sustainable society possible for everyone, TNO researchers and experts work within 6 coherent innovation programmes that are in line with the energy agenda and the coalition agreement.
A sustainable future is the only future
Our ambition is to accelerate the energy transition together with knowledge institutions, businesses and government. Read more about our innovation programmes.
Get inspired
180 resultaten, getoond 1 t/m 5
Unique test installation for CO2 capture and conversion to green chemicals
While the world is fully engaged in electrolysis to produce hydrogen by splitting water, TNO is also using this technology to convert CO2. CO2 electrolysis is a promising electrochemical technique for converting this greenhouse gas into high-quality sustainable chemicals.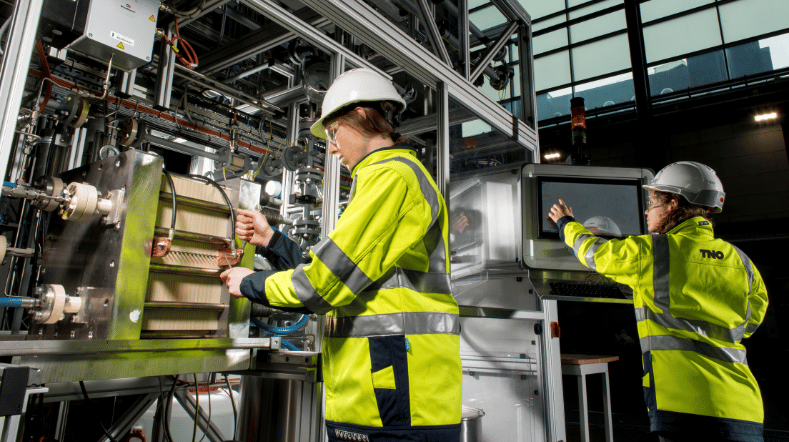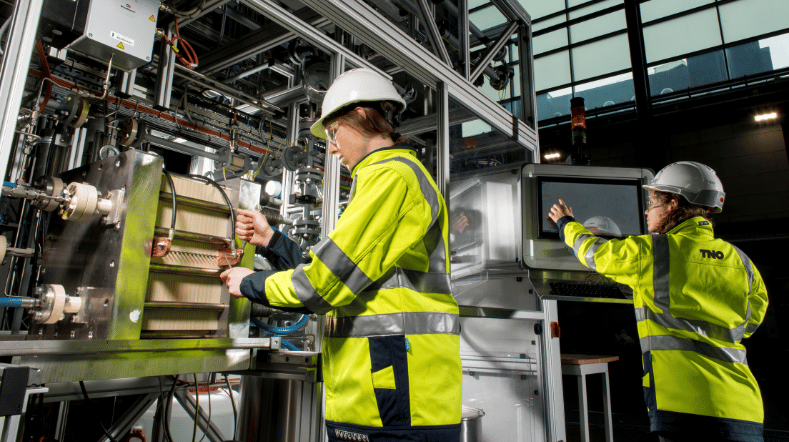 Dutch-German consortium develops simplified tandem solar modules for European market
In cooperation with Dutch and German industrial partners, TNO is advancing a tandem solar module suitable for early market introduction. This application can reach higher efficiencies than those achieved by current silicon-based solar modules, which results in more power per square meter and lower cost per kWh.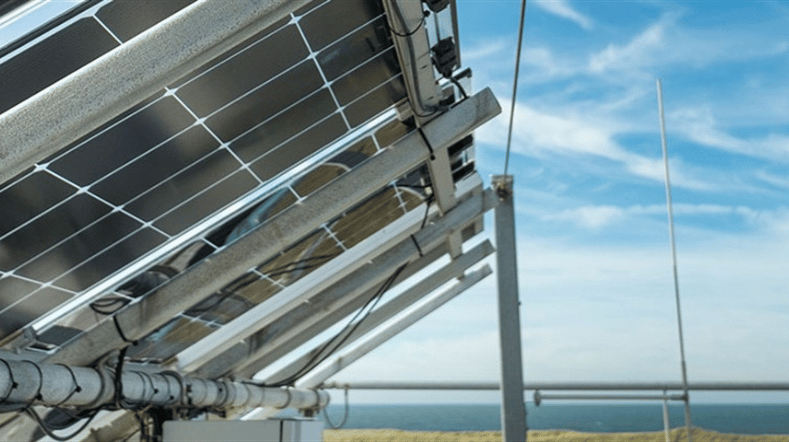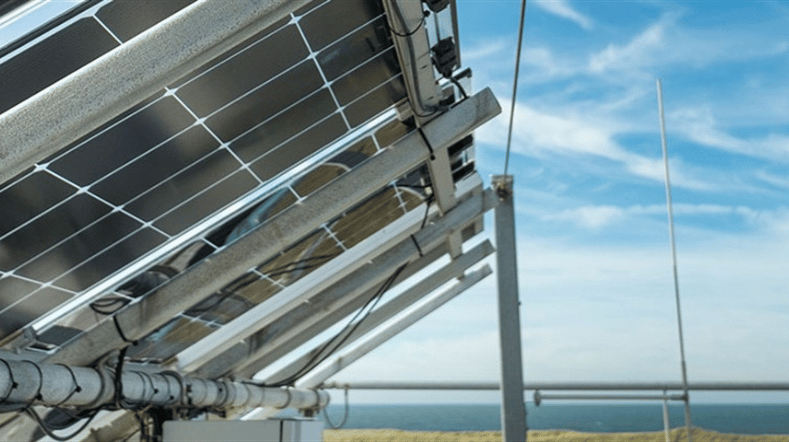 Effect lifestyle on carbon emissions
If the energy transition is to succeed, human behaviour can play a role as well. By adapting our lifestyles we can contribute to reduce the CO2 footprint. TNO is investigating the effect of lifestyle change to the energy transition and reduction of carbon emissions.
Wind of change in recycling wind turbine blades
A new project aims to find a commercially viable and scalable solution to the looming stockpile of discarded wind turbine blades. The EoLO-HUBs (End of Life through Open HUBs) project will last 4 years.
Combining offshore wind and floating solar to reduce costs of green hydrogen
The recently granted innovative research project SENSE-HUB, led by TNO, addresses the integration of various energy system modules for the Dutch North Sea. The synergies between offshore wind, offshore solar and hydrogen production at sea will be considered.