In 2018, research organisations ECN and TNO merged. Then-minister Kamp announced in September 2016 the joining of forces of TNO and ECN into a single energy research centre under the responsibility of TNO.
Joining forces
This joining of forces has created an international centre of excellence for energy and materials issues. With 700 researchers and world-class research facilities.
Accelerating the energy and materials transition
A sustainable future is the only future. More than ever it is clear that the energy and materials transition must be accelerated to meet the 2030 and 2050 climate targets.
TNO is committed to making companies and institutions at home and abroad more energy-efficient, innovative and competitive. In doing so, we work with partners, apply research and develop innovations and policies that enable government, business and industry to accelerate sustainability.
To accelerate making a sustainable society possible for everyone, TNO researchers and experts work within 6 coherent innovation programmes that are in line with the energy agenda and the coalition agreement.
A sustainable future is the only future
Our ambition is to accelerate the energy transition together with knowledge institutions, businesses and government. Read more about our innovation programmes.
Get inspired
34 resultaten, getoond 1 t/m 5
Time setters: 200 times less iridium needed for green hydrogen production
In this episode of Time setters, we speak to time setter Lennart van der Burg, Cluster Manager for Green Hydrogen, about the breakthrough development in electrolysers and how we can produce green hydrogen on a larger scale.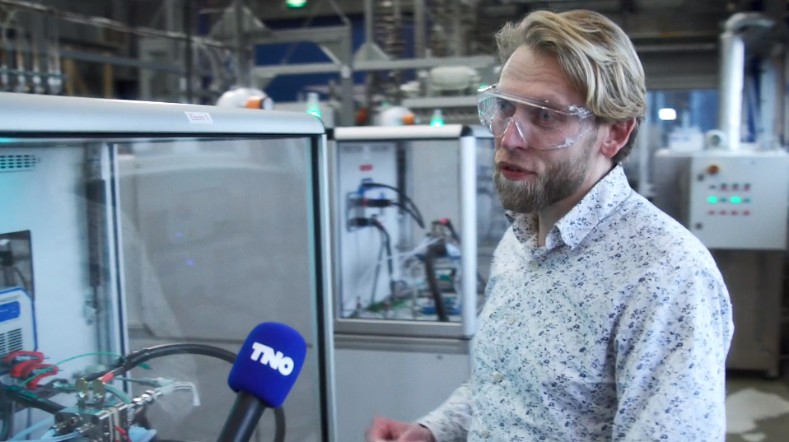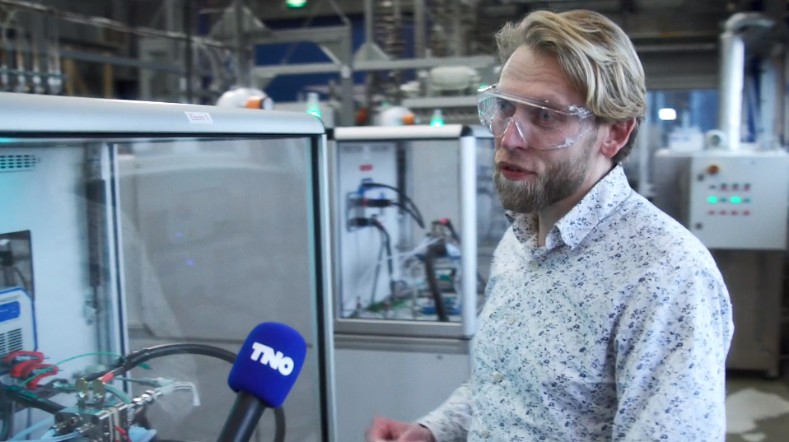 The Netherlands takes the lead in development of third-generation electrolyser
In the 'Third-generation electrolyzers' project, a consortium led by TNO is developing a completely new type of electrolyser. This new design will offer higher efficiency, lower costs and a circular design, with the aim of facilitating large-scale production of green hydrogen.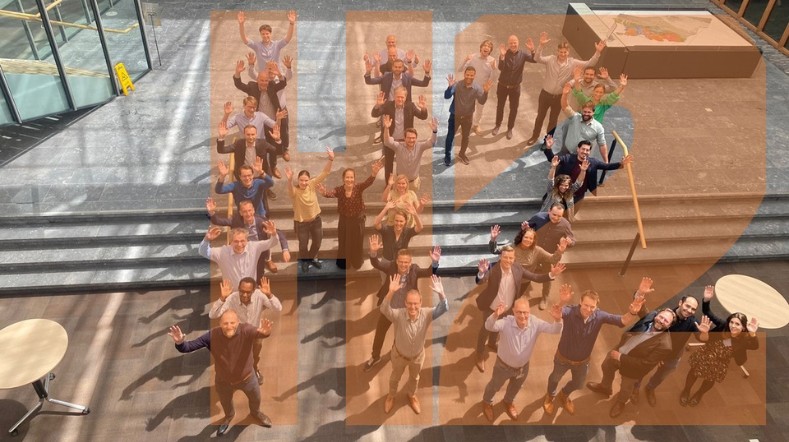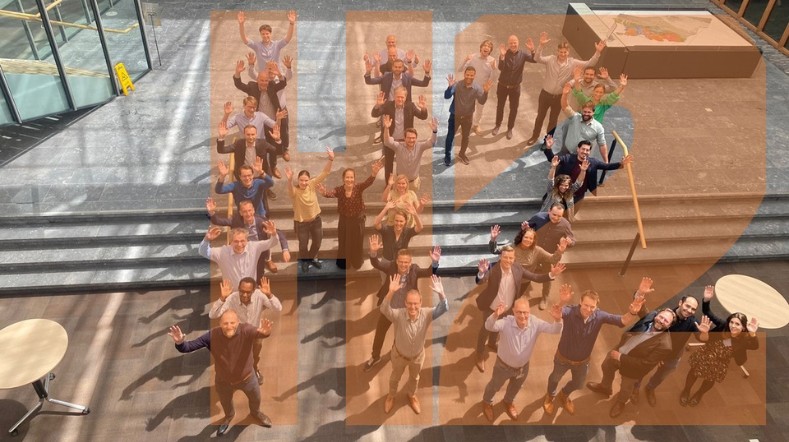 DME: Sustainable gas helps businesses move away from fossil fuels
TNO has developed a method to produce DME very efficiently and cheaply from CO2: a major step from fossil to renewable, and to making carbon circular and making the industry and society sustainable.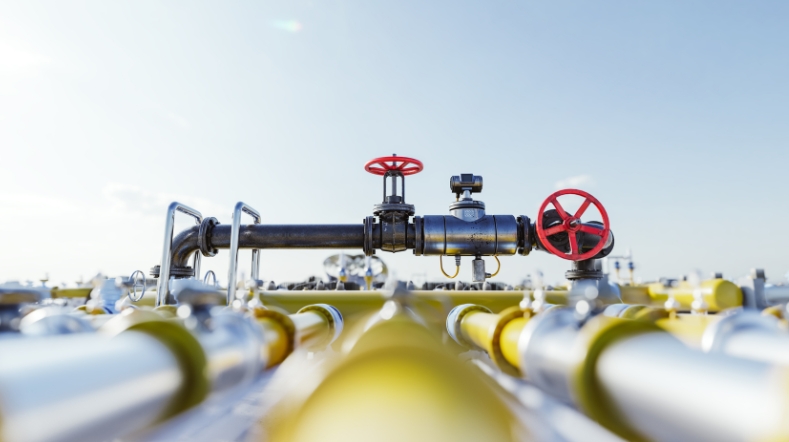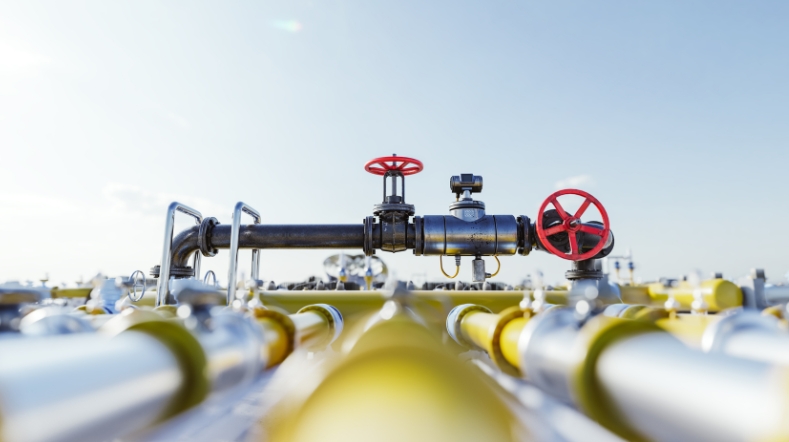 New seabed sediment map for improved North Sea management
The Geological Survey of the Netherlands, part of TNO, has used advanced technology to create an accurate digital map of the seabed. This map will enable public authorities and companies to make better decisions about activities in the North Sea bed.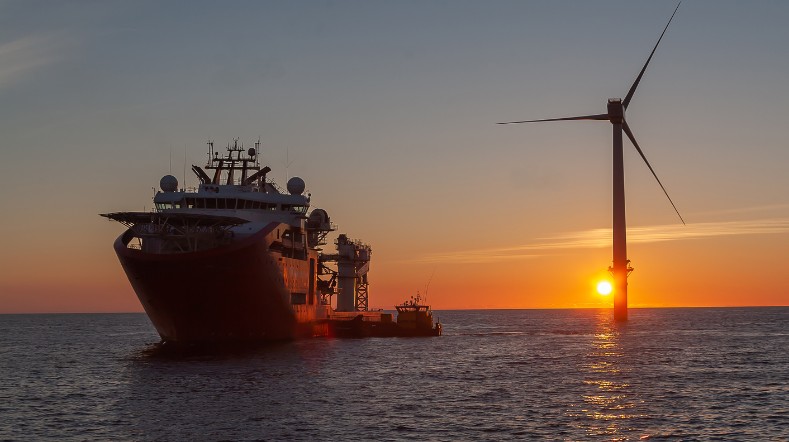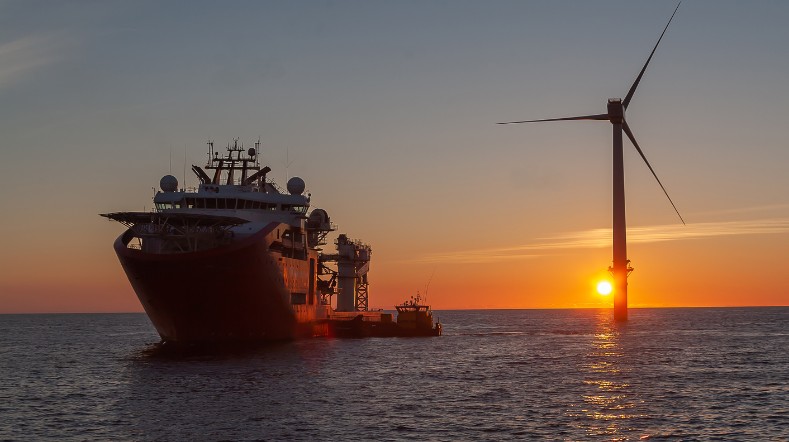 New North Sea monitoring station for offshore wind farm expansion
The substantial expansion of offshore wind capacity from 4.5 gigawatts in 2023 to as much as 21 GW in 2030 requires action on many fronts. One way in which TNO is contributing to this is by accurately mapping wind speeds over the North Sea.