'Green chemistry': fewer CO₂ emissions, more jobs
What action needs to be taken now to significantly reduce CO₂ emissions? This is the main question facing the 'Green Chemistry, New Economy' task force. This is an initiative in which we are partnering the major players of the chemical manufacturing industry in the south of the Netherlands.
By 2050, CO₂ emissions from the chemistry sector should be more or less eliminated entirely. That, at least, is what the Netherlands is aiming to achieve. To succeed, the chemical sector must 'go green'. And that requires action, fast. Concrete action. And it can be done! It is set out in the Action Agenda Groene Chemie, Nieuwe Economie (pdf)(available in Dutch only), which has been devised by the 'Green chemistry, new economy' task force. The starting point is to upscale innovative green chemistry projects. There is a sufficient number of small-scale measures that have already proven their worth and which are now ready to be applied on a large scale.
Action Agenda 'Groene chemie, nieuwe economie'
Download the Action Agenda 'Groene chemie, nieuwe economie' (available in Dutch only)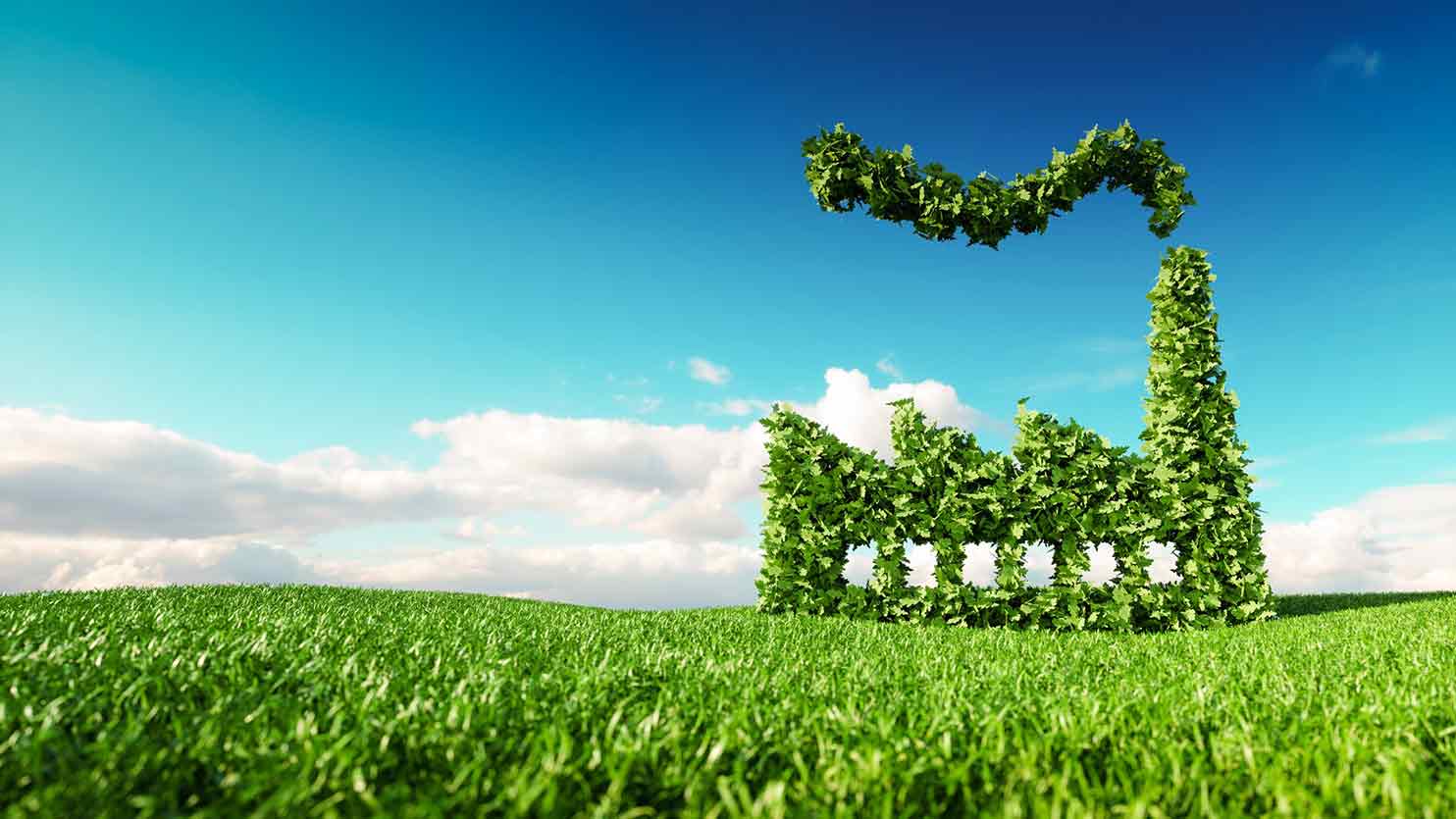 Coalitions with large chemical companies
The action agenda has generated considerable interest. Now, a coalition with a number of large chemical companies (publication available in Dutch only), including SABIC, VDL, Cosun, and Port of Moerdijk, has been formed, and they will be putting the action agenda into practice.
Other parties in the coalition are regional development companies, financial organisations, and government bodies. This is all with the support from TNO and Brightsite, a knowledge institute dedicated to making the chemical industry sustainable.
Deploying disruptive innovations
What raw materials can be recycled? And which industrial processes currently lend themselves to electrification? These questions are presently prompting concrete action in the chemical manufacturing industry in the south of the Netherlands. This involves the deployment of disruptive innovations that have so far not been applied on a large scale.
Getting greener faster
This is about breaking new ground. But it has to be done. Doing nothing is not an option. If the chemical industry does not succeed in reducing its CO₂ emissions, it will be very difficult to meet the requirements of the Dutch Climate Agreement.
To preserve the Dutch chemical sector, it is vital that work on upscaling green chemistry project starts now. It also represents an economic opportunity in itself. This is because new and innovative chains are needed to create a raw materials transition. The EU's aims for making rapid reductions in CO₂ emissions further enhance this opportunity.
New value chains in green chemistry
TNO has an important role to play in bringing parties together and helping to upscale innovations in the programme. An added bonus that the programme brings is that chemical companies have to start working in partnership with agricultural and waste processing companies, innovative SMEs, and scale-ups.
These parties put forward new solutions, supported by knowledge institutes. A strong link with the Dutch high-tech sector is also being created. The result is green cross-sectoral value chains with new upscaling concepts, economic activity, and new jobs. As far as we are concerned, reducing CO₂ emissions goes hand in hand with excellent economic opportunities.
More information is available in the Action Agenda 'Green Chemistry, New Economy' (pdf) (available in Dutch only).
Get inspired
4 resultaten, getoond 1 t/m 4
Orchestrating Innovation
Orchestrating Innovation facilitates collaboration on innovation between governments, knowledge institutions, and companies. Check out our learning programme, too.
Mission oriented research and innovation policy
Mission-oriented research and innovation policy to accelerate finding solutions to societal challenges and increase their impact.
Gridmaster cooperation energy infrastructure port of Rotterdam
Gridmaster Port of Rotterdam collaborative project is developing a method for future-proof investments in energy infrastructure. Learn more.
SEL Method: Assessing the societal readiness of innovation
When is an innovation ready to be introduced? TNO is developing a new method for assessing whether society is ready for any particular innovation: the SEL method.