Angèle Reinders new director Solliance
Angèle Reinders, professor at Eindhoven University of Technology (TU/e), has been appointed Solliance's new director. Reinders will lead the new broad focus of the Dutch/Flemish/German solar energy partnership.
Solar energy plays an important role in making energy management more sustainable. To achieve the government goals for energy transition in 2030 and 2050, effective utilisation of various surfaces on land, in the built environment and on water with high-quality solar panels and other PV applications is necessary. Aesthetic design, high safety, reliable grid integration, circularity and local production are important preconditions in this respect.
Solliance, the partnership between Dutch/Flemish/German research institutes, universities and industrial partners, is committed to developing high-quality PV products and then producing and applying them in cooperation with regional partners. The parties involved are TNO, TU/e, imec, TU Delft, Hasselt University, University of Twente, the University of Groningen and Forschungszentrum Jülich.
Broadening Solliance's field of activity
Having successfully focused on the development of thin film technologies over the past decade, the Solliance partners have decided to broaden the field of work to include all innovative PV applications. This will include high-end combinations of thin-film and silicon solar cells, so-called tandem PV applications, and integrated PV modules in vehicles in the partnership's field of work.
The Solliance Supervisory Board is pleased that in the person of Angèle Reinders a new director has been found under whose leadership this broadening of the scope can be shaped and implemented.
"Cooperation in Europe is key"
"Innovation within solar PV technology and the systems in which it is applied is crucial to achieve higher efficiency and intelligent, affordable and multifunctional solar cell applications" indicates Ludo Deferm, Executive Vice President of imec. "Cooperation in Europe is key. TNO and imec work together with TU/e and UHasselt, among others, using the facilities in Eindhoven and Genk, to develop these innovations into market-ready applications. We welcome Prof Angèle Reinders as the new director to make the necessary progress given these grand challenges."
Driven and connecting
"I am very pleased with the appointment of Angèle Reinders as the new director of Solliance," said Robert-Jan Smits, chairman of the TU/e Executive Board. "The Solliance Supervisory board was unanimously enthusiastic about her qualities. With her, we get a driven professor with outstanding qualities within energy research in collaboration with industrial and societal partners. She has convincing connecting qualities, a large network both inside and outside the university world, and she has great decisiveness and drive. These are qualities that will come in handy to realise Solliance's ambitions."
Henk-Jan Vink, Managing Director Energy & Materials Transition at TNO: "Given the major role that solar PV plays in the energy transition and the importance of cooperation between research institutions, I am very pleased that we have succeeded in filling the position of Director Solliance with the appointment of Prof Reinders."
In addition to the position of Director of Solliance, Angèle Reinders will remain associated with TU/e as Professor of Design of Sustainable Energy Systems to initiate and conduct research.
Get inspired
38 resultaten, getoond 11 t/m 15
Four terminal perovskite-silicon PV tandem devices hit 30% efficiency
TNO, TU Eindhoven, imec and TU Delft, partners in Solliance, joined forces to further push the conversion efficiency of tandem solar cells to beyond the limits of today's commercial photovoltaic (PV) modules.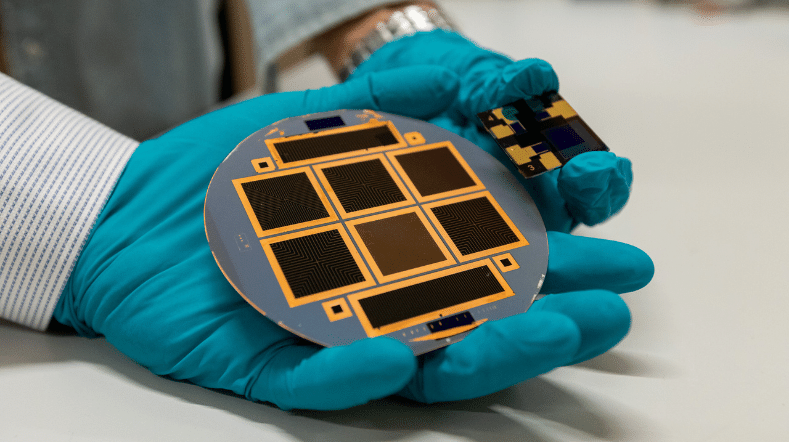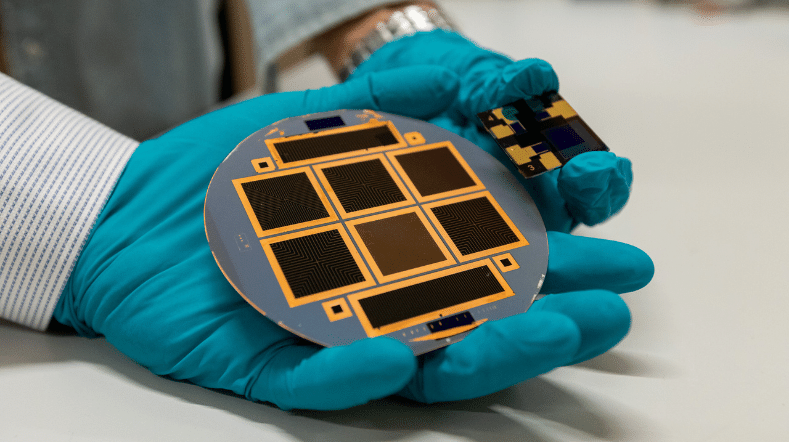 Putting Europe back in the lead in solar panel production
Most solar panels come from China. Time to bring the solar panel production back to Europe. With smart solutions from TNO.


Solar energy
The Solar energy expertise group develops technology for solar panels, including bifacial solar modules and silicon solar cell technology.
Silicon solar panels and circular design
We're developing technology for better silicon solar panels and circular design. Our technology is in use worldwide.


Smart window with large energy savings potential shows promising results during first pilot field test
A 'smart window' developed by TNO and partners in the Interreg project Sunovate, performs successfully in real world conditions according to preliminary pilot results. The window is designed to automatically switch between blocking heat from the sun and letting it pass. It is optimized to reduce energy consumption in moderate climates with cold winters and warm summers, such as in the Netherlands.