Boost in collaboration with TNO in Korea and Japan
During a week-long tour through Korea and Japan, TNO CEO Tjark Tjin-A-Tsoi made agreements with companies, research institutions and governments about closer cooperation. Existing relationships (with governments, academia and Automotive OEMs) were confirmed and new ties were formed.
MoUs with 4 parties on advanced vehicle technology, vehicle emissions and urban planning.
Concrete steps have been taken for closer research cooperation with Japanese OEMs and memorandums of understanding (MoUs) have been signed with various government agencies in both countries. The topics of these MoUs range from automated driving, AI, battery technology, sustainable powertrains, digital infrastructure, emission measurements and vehicle type-approval, digital twins of cities and policy making to strategic urban planning using mobility and environmental modelling based on data and sensors.
The partners from Korea and Japan are very interested in TNO's prominent knowledge position in these areas and TNO can further develop and roll out the insights gained in collaboration with Korean and Japanese parties in the Netherlands and the EU. The MoUs not only provide a concrete perspective on further developing the relationship to the benefit of both, but above all steps to jointly tackle these global challenges. During the bilateral and broader meetings, all parties confirmed that international cooperation is needed to accelerate the process from innovation to responsible implementation.
Front row seat to the international automotive industry
Japan and Korea face a major challenge in developing their automotive industries towards cleaner and more autonomous vehicles. TNO's expertise can help with this. At the same time, TNO's exposure to this major industry in Asia provides many new insights. Because testing and development takes place there on a large scale, it enables TNO to test and accelerate our own knowledge agenda. It also gives TNO a front row seat to the international automotive industry. An industry that has a major influence on the safety and sustainability of Dutch public spaces.
Shared problems, joint solutions
After TNO's previous collaboration with urban planners in Amsterdam and Singapore, agglomerations in Japan and Korea now also want to gain experience with data-driven monitoring, planning and predicting traffic flows and changes in the built environment and their consequences for the quality of life in the city. This was a key topic of the Global Mayor's Forum on Economic & Scientific Cooperation in Korea's R&D hotspot Daejeon.
In the key note at the Forum, Tjark Tjin-A-Tsoi endorsed Daejeon's ambition to bring together the collective potential of science cities. The aim is to jointly tackle urban challenges through the use of science and technology while building a strong foundation for global economic cooperation. Multi-disciplined expertise and insights at TNO and digital twin models such as Urban Strategy from TNO can support this.
We see that large cities in Japan and Korea are facing intense urbanization problems. We now also recognize many of these in the Netherlands, such as an aging population, energy transition, overcrowded or empty public transport and the influence of climate change. For TNO, the application in more cities around the world means that the city models become more robust and broadly applicable. Also for the Dutch and European situations.
Memorandums of Understanding were signed with:
Get inspired
69 resultaten, getoond 1 t/m 5
The Netherlands joins forces with Japan and South Korea for Smart & Sustainable Mobility
A delegation from TNO traveled through Japan and South Korea to strengthen the Netherlands knowledge position and competitiveness in the field of Smart & Sustainable Mobility.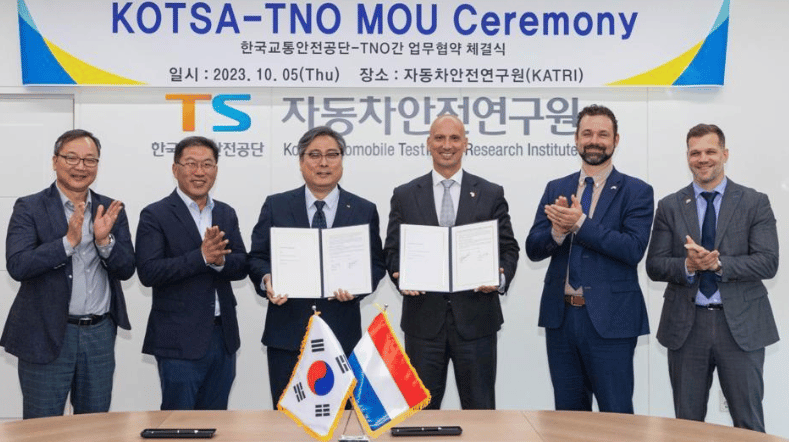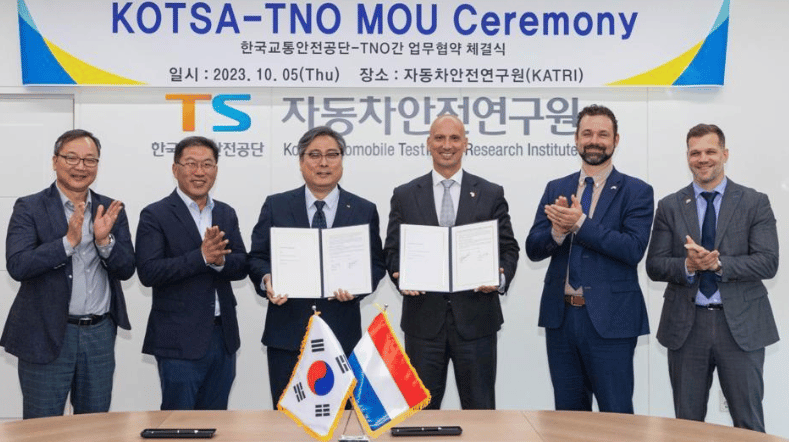 Five steps towards sustainable shipping by 2050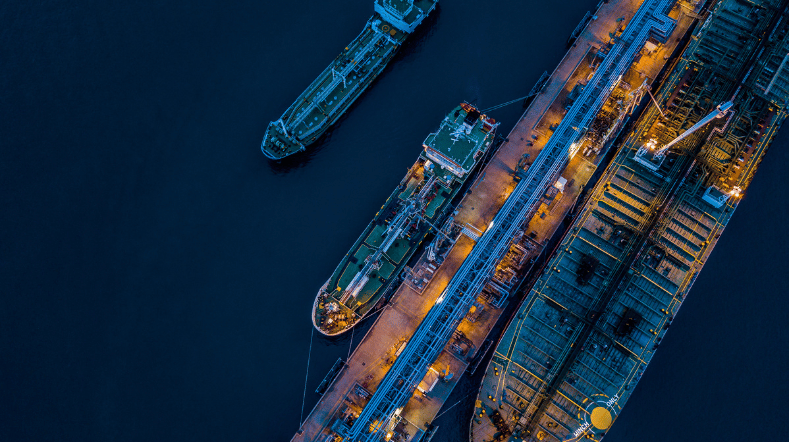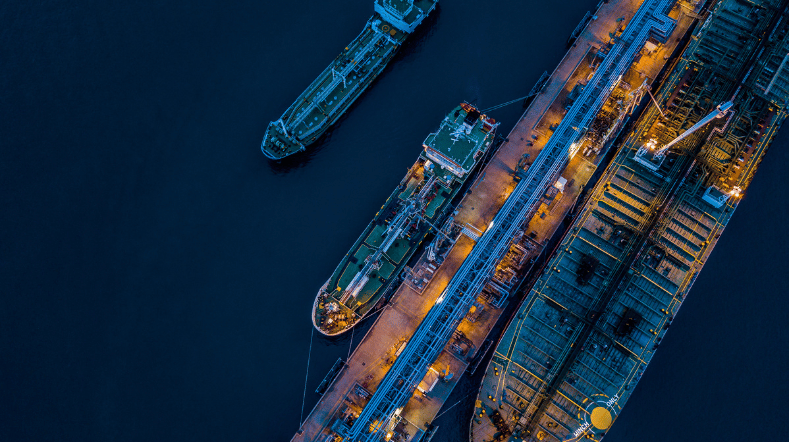 6x liveable cities with smart mobility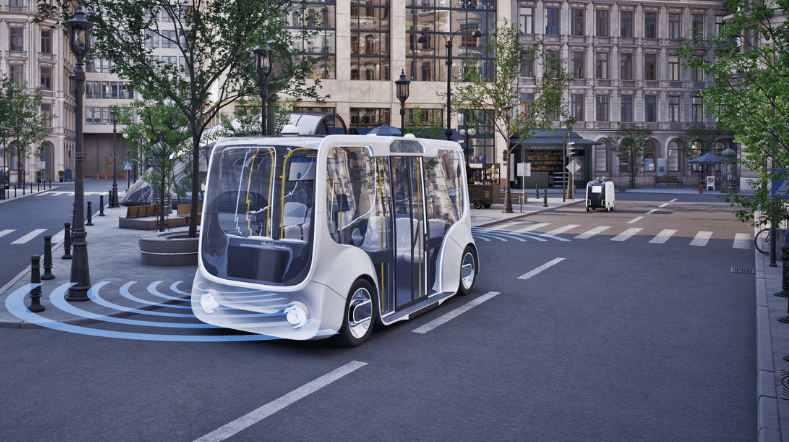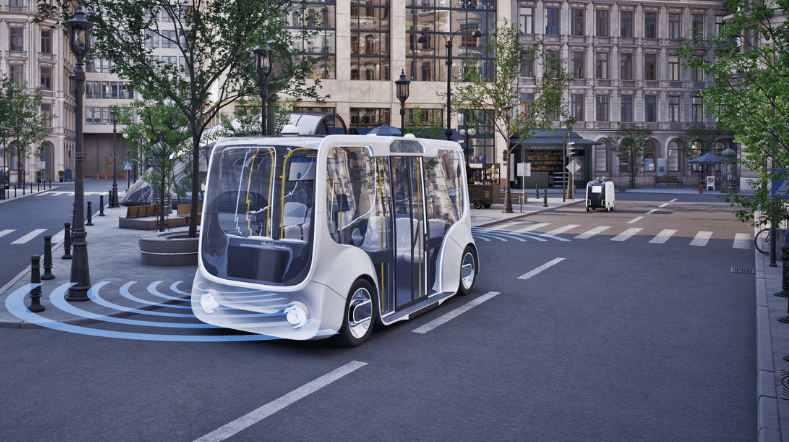 Integrated Vehicle Safety and Smart Vehicles


XCARCITY: effective digital twins for tomorrow's low-traffic city