The Immersive Tech Week has moved from Amsterdam to Rotterdam, but promises again to be one of the major European festivals on virtual, augmented and extended reality. Our team from TNO will also be present. Will you be there too?
Time

:

10:00

-

17:00 (CET)

Location

:

De Doelen in Rotterdam, The Netherlands

Costs

:

Free Exhibition Pass: use voucher 'ITW-TRADESHOW-FREE' / Discounted Conference Full Pass (20% off): use voucher 'ITW-EXHB'
Are you interested in seeing state-of-the-art VR, AR and XR technology as well as practical use cases deployed in industry, health, education and entertainment?
Join the five-day programme full of inspiring lectures, unforgettable experiences and captivating performances. High-level international experts present emerging and immersive technologies from business, science and the arts.
During Immersive Tech Week, speakers are invited to take part in conferences, talks, round tables and panels IRL at de Doelen.
Sessions by TNO
On Thursday 1 December, our experts will be present as speakers at two conferences. We will show the results of 2 projects on collaboration and communication in AR and present these results during the conference.
At which conference will we see you?
Look into the labs
Where do new technologies start? In this session we look at a number of media labs across the world, and find out what they are working on. Listen to scientists, inventors and researchers exploring the cutting edge of tech - from the future of spatial computing, to sensor based user interfaces to AI generated virtual worlds and more.
With speakers: Dr. Sylvie Dijkstra-Soudarissanane, Prof. Narcís Parés, Arno Freeke and Prof. Alexander Klippel. Moderator: Sile Sibanda.
Social XR: Dr. Sylvie Dijkstra-Soudarissanane is Senior Scientist at TNO and focuses her research and expertise on network based XR media processing. She will tell you more about advances in Social XR opening up the Metaverse for everyone.
XR Open Forum: The metaverse meets the future of work
Dr. Omar Niamut is keynote speaker at the conference 'The Metaverse meets the Future of Work (open forum talk). In this conference he will talk about some of the negative effects of online 2D video conferencing, discuss how these can be overcome by metaverse developments, and put forward some challenging hypotheses about Europe's role in steering these developments.
View full programme
View the schedule for each day.
Tradeshow
From Wednesday 30 November till Friday 2 December opens the Tradeshow. Exhibitors of cutting-edge technology and innovations from leading companies will take you show technological solutions. Walk around, meet new people, find new solutions and build bridges between different sectors.
You will find our TNO team of experts in booth number 4.
Get inspired
5 resultaten, getoond 1 - 5
Discover hybrid working 2.0: virtual meetings in the metaverse
Positive experiences of remote working are leading us to insights for new innovations. Our latest innovation: work meetings in the metaverse.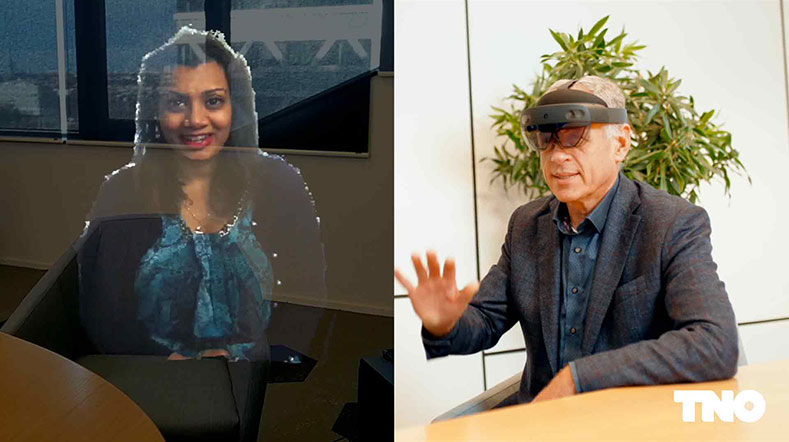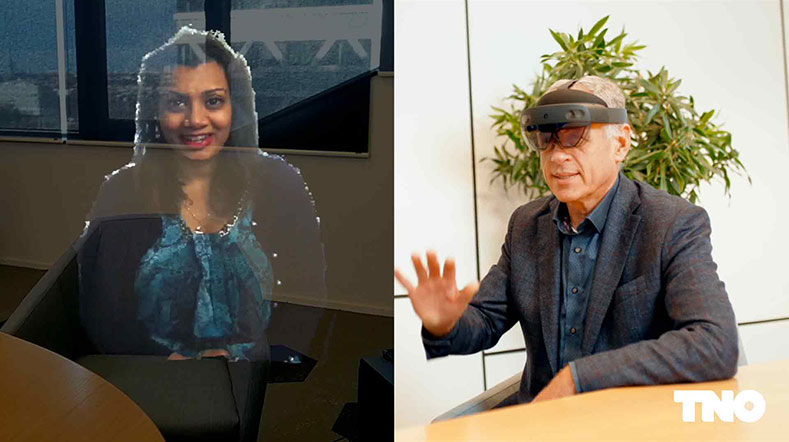 TNO receives Research Grant from Meta for Social eXtended Reality (XR) study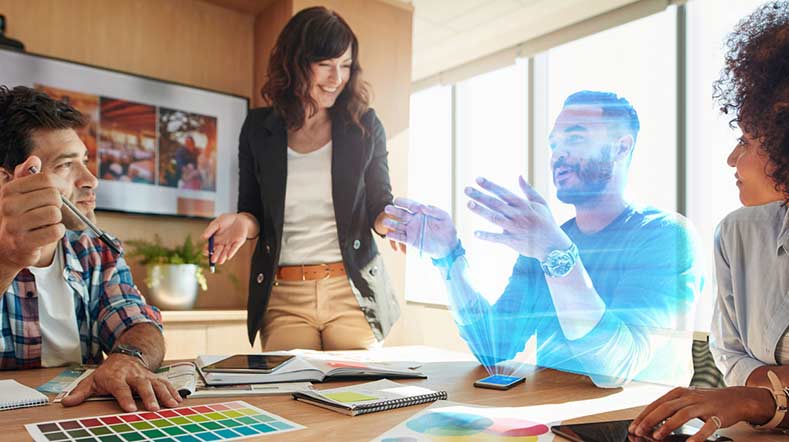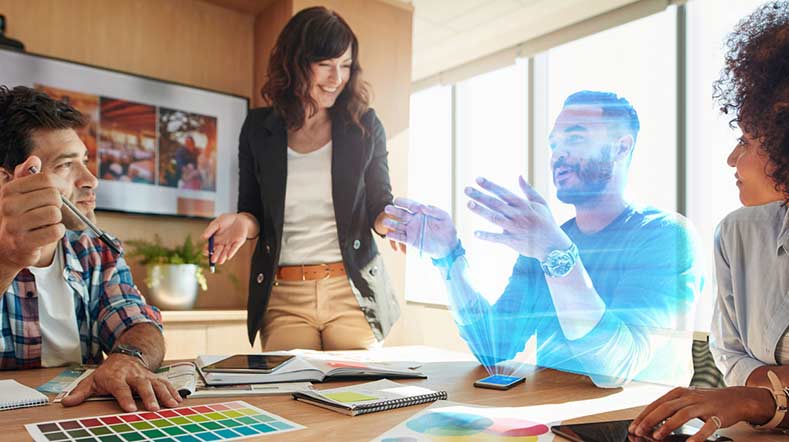 How Social XR (extended reality) reduces distances
The societal need for Social Extended Reality (XR)
Extended reality: the successor to Zoom and Teams