TNO's translational models excel in preclinical research
Accelerating drug development requires us to remove some key roadblocks that slow down the development process. And one of the key roadblocks is the lack of translatability between preclinical trials and later human ones. In a recent international project, TNO not only helped uncover key biomarkers for NAFLD/NASH, but also received further confirmation that our models are the most translational. And you can read all about it in Hepatology.
In search of insight
In the study, an independent group of renowned, international clinicians and researchers executed an extensive metabolomics profiling project. The aim was to compare the complex metabolomic signatures of NAFLD/NASH patients with those of preclinical models. TNO's animal model was selected because it also develops cardiovascular disease (CVD), which is still the leading cause of death among NAFLD/NASH patients.
The clinicians provided tissue and blood samples from nearly 1,100 patients across multiple countries to enable head-to-head comparison with preclinical animal models. The independent study was able to increase the scope to include various nationalities and patients at various stages of disease progression. 'We aimed to stratify patients into subgroups and also identify which model represents each subgroup best,' say Robert Kleemann, Principal Scientist for TNO Healthy Living. 'In the end, metabolomics profiling revealed the existence of three distinct patient groups: high CVD risk, low CVD risk, and a mixed phenotype that also exhibited CVD risk metabolites. TNO's model was determined to be the single-most translational model.'
Read the publication
Neuroimmune cardiovascular interfaces control atherosclerosis.
Mimicking humans masterfully
'TNO's animal models mimic human pathophysiology,' explains Robert. 'We extensively validated these models and compared them to human data regarding histology and the expression of proteins, genes and metabolites. We are more confident than ever that TNO's animal models are the gold standard for NAFLD/NASH research.'
"We extensively validated animal models and compared them to human data regarding histology and the expression of proteins, genes and metabolites."
The models have already helped accelerate the study of innovative pharmaceutical approaches1,2, nutritional and nutraceutical treatments3,4 and novel body-brain disease mechanisms.
Do you want to learn more about translational models?
Do you have specific questions or do you want to learn more about the publication on translational models and preclinical research? Feel free to contact Robert Kleemann.
NAFLD/NASH and beyond
TNO's work on NAFLD/NASH will continue. 'We need to study the complex contributions of the gut and microbiome's metabolites,' Robert begins. 'But we also want to work with partners to uncover the roles of muscles, inflamed adipose tissue and complex organ-organ interaction, so that we can intercept in causal mechanisms.'
At the same time, Robert says that TNO's success with the NAFLD/NASH studies are a giant leap forward in the understanding of other diseases. 'We have laid the groundwork for similar models for other complex metabolic diseases, liver disease, CVD and even muscle sarcopenia.' What's more, Robert sees the link between TNO's models and the study of neurodegenerative disorders, and says that the team is particularly interested in disease related to inflammation, aging and mitochondrial dysfunction.
Addressing the complexity
Partnering with TNO for drug development research is about more than the highly translational models. 'TNO doesn't just offer remarkable technology. We've got the data and human tissue, and the deep understanding of human disease progression and the complexity of metabolic disease pathways,' says Robert. 'We can offer time-resolved data sets and longitudinal information that is often impossible to gain in human studies, in which a single end-point is studied. We can offer pharmaceutical companies the insight they need to address metabolic diseases earlier, and with more accuracy and efficacy.'
Aiming for fast accurate preclinical and clinical trials
Pharma companies want it. Regulators want it. Patients certainly want it: faster, more accurate, less expensive drug development. But with all the complexity that drug development entails, how can we accelerate the process?
About TNO
Innovation for Life
We are TNO. A safer, healthier, and more sustainable life. That's what we are all about. As an independent research organisation, we are the driving force behind innovation. We make knowledge serve the common good. Since 1932, it has been our mission to give the right answers – and to ask the right questions. For the world of today and tomorrow. By combining disciplines and domains, we can tackle the most complex questions. On the road to a better life and a brighter future.
Contact us
Robert Kleemann

Functie:

Principal Scientist

In my research, I combine human and preclinical studies to study the effect of external factors (e.g. nutrition, exercise, stress) on our metabolism and how disturbance of the latter causes inflammation.

Robert Ostendorf

Functie:

Senior Business Development Manager
Get inspired
5 resultaten, getoond 1 t/m 5
TNO helps accelerate drug development through insight
To find the most effective interventions for complex metabolic diseases, we must first understand the dynamics of disease onset and progression. Only then can key targets and optimal therapeutic windows for more effective treatment be defined. We spoke with Anita van den Hoek, Research Scientist for TNO Metabolic Health, about how TNO helps pharmaceutical companies accelerate drug development through better understanding of disease pathways.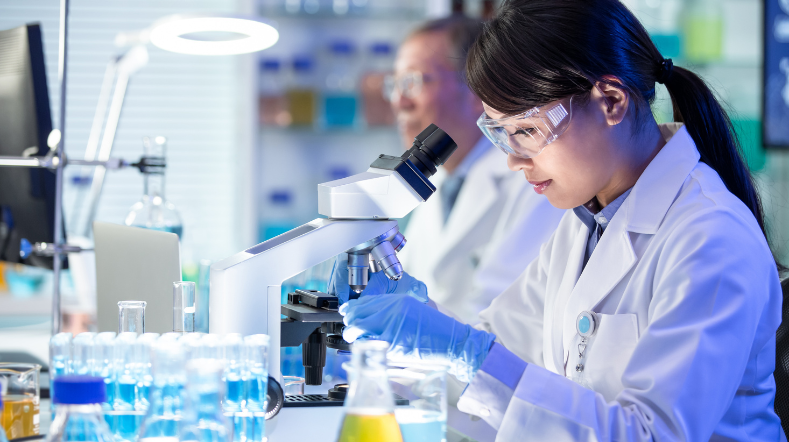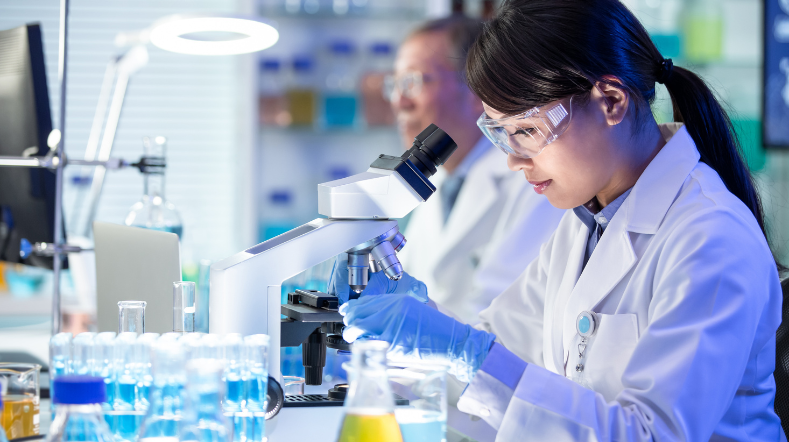 TNO proves method for effective pediatric drug development
Safe and effective drug dosing for young children come with their own challenges. Up to the age of 18, a child's metabolism can change significantly. And in the first two years of life, those ontogenic differences can be rapid and dramatic. TNO published its findings from the first drug disposition (mass balance/metabolite profiling) study to conclusively prove that microtracing with accelerator mass spectrometry (AMS) is an effective way to collect clinical data in these young patients. This AMS technology can also be the key to building up more data on drug interventions in pregnant and lactating mothers.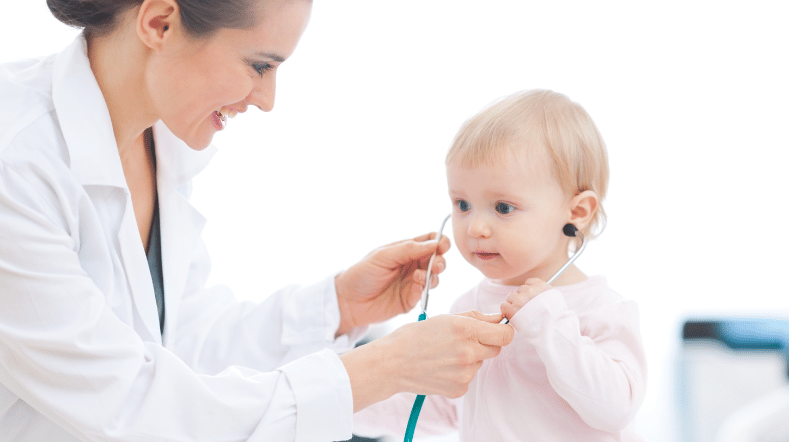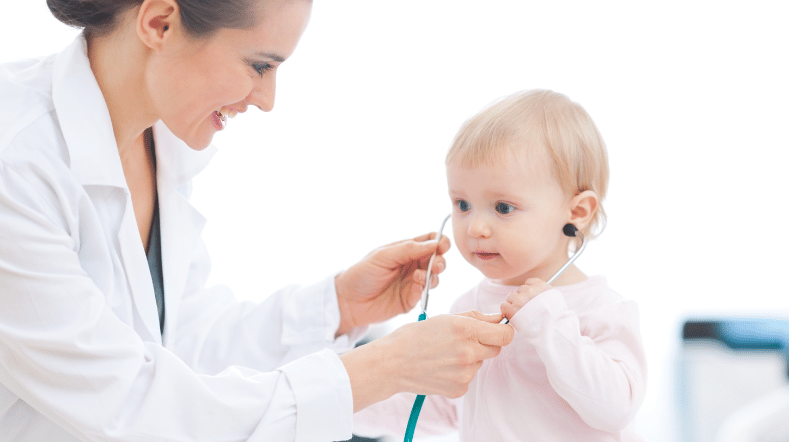 TNO's view of 2030: 50% reduction in lifestyle-related diseases
We look ahead to 2030 and find out, among other things, how we can offer people a healthy environment and with a healthier lifestyle.
Biomarkers personalise medical treatment
To make personalised healthcare possible, TNO and Roche are working on the development and implementation of biomarkers


Improving development of personalised medication
We want to work with government, insurers and pharmaceutical companies to make personalised medications available faster and affordable through new technologies.