Mature, 'educated' AI is expected to have a tremendous impact on society, similar to the advent of the Internet, if not greater. This will also impact on TNO's core business of technological innovation. In ten years' time, AI will beat humans in data-driven diagnosis, predictions, and combinations of existing knowledge, arriving at higher-quality solutions more rapidly and effectively. Think of solutions to achieve a more sustainable, healthier, and safer society. But AI-driven business innovations are also expected to increase Europe's current GDP by 10% by 2030.
What does that world look like in concrete terms? Using numerous examples, TNO has created a prognosis for the future in Chapter 2 of the vision paper 'Towards Digital Life, A vision of AI in 2032.' (pdf) Regarding construction, for example, in which AI will be used to check the quality, safety, and energy efficiency of buildings before they are actually built. Or healthcare, where robots will partly take over caregivers' tasks and AI will be able to autonomously develop medicines.
'It is the interplay between humans and technology that drives us forward.'
Download vision paper
Download vision paper 'Towards Digital Life: A vision of AI in 2032'
More about 'Towards Digital Life: A vision of AI in 2032'
More on TNO's vision on AI
Video: Public figures on AI
Get inspired
596 resultaten, getoond 1 t/m 5
TNO receives Research Grant from Meta for Social eXtended Reality (XR) study
TNO received a Research Grant from Meta for a study of the effects of using Social XR (eXtended Reality) in the workplace.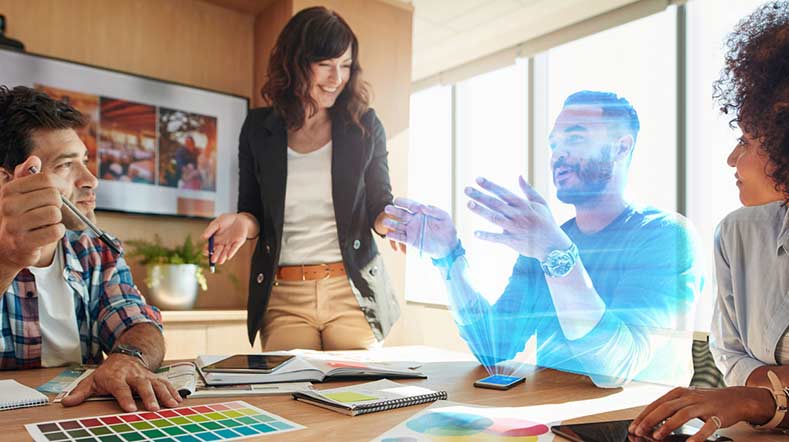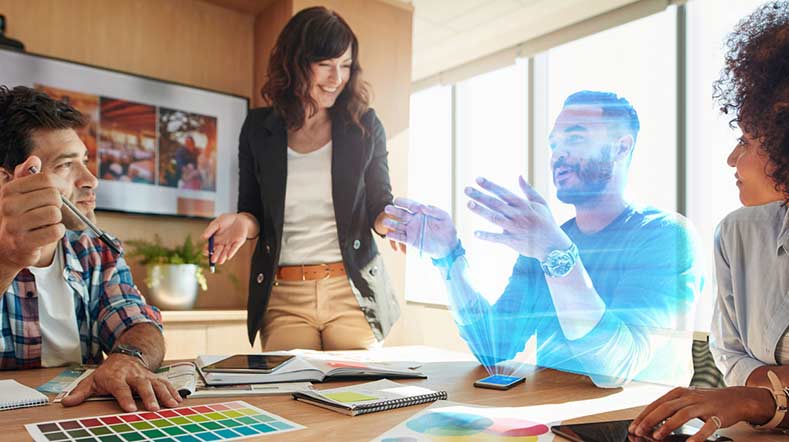 Sustainable streaming: how can we save energy while watching?
Energy use by ICT services such as streaming consumes quite a bit of energy. TNO is looking for ways to bring down the energy required for streamed content.
MilSpace2: Spectrum monitoring dual satellite system
The MilSpace2 satellite system will demonstrate the military use of a microsatellite spectrum monitoring system.
Cyber security challenges and innovations
Which cyber security challenges will the Netherlands face now and in the (near) future? TNO is working on the technologies and innovations of today ánd tomorrow.


In2Innovation: Recycling of waste wood
At TNO, we are In2Innovation. In this series, you will meet the TNO employee behind the innovation. What do they do and what impact does their work have on society? Armed with a blue pop filter, Camilla van Wirdum takes us to all corners of the organisation. In this episode, we talk to Jan de Jong, Wood in Construction project leader, about how a CT scanner contributes to reuse of wood.