Without a vision or integrated policy, mobility in cities grinds to a halt
In the face of major social challenges and increasing pressure on space, mobility in cities is in danger of coming to a complete standstill. Tanja Vonk and Leonard Oirbans of TNO explain where the bottlenecks are and, above all, how to develop a future-proof mobility system that works for all residents.
Over the coming years, all the major, complex transitions of our time – whether climate targets, the housing crisis, or the energy transition – will be fighting for their share of the scarce space available in our cities. Housing, working, manufacturing, and recreation are functions already competing for this space, which is at a premium even today.
Building tens of thousands of new homes will lead to the further densification of our living environment. The climate crisis demands a sharp reduction in CO2 emissions, greener city centres, and electric transport with the associated charging infrastructure. In addition, cities are by no means always prepared for the rapid rise of the platform economy, as a result of which new shared-mobility initiatives more often have a negative impact on urban accessibility than a positive one.
If policymakers fail to deal with all these challenges appropriately, there is a risk of mobility gridlock, which could also exacerbate existing problems in the areas of quality of life, social cohesion, and overall well-being.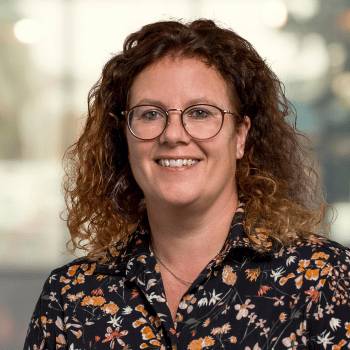 'Policymakers are increasingly understanding that mobility is an important knob that you can turn to improve quality of life in your city – for all population groups.'
Prioritising quality of life
Tanja Vonk, Senior Advisor with TNO, believes the term 'mobility gridlock' requires some qualification. 'It is mobility by car that is coming under pressure. The space we so desperately need will have to be given up by cars. Cities are fed up with emission and congestion problems and see that cars are taking up a disproportionate share of public space. On top of that, cars are stationary for 95% of the time. That's why you see big cities redesigning busy highways to make more space for cyclists, pedestrians, and buses.' Vonk can see that policymakers are giving greater priority to quality of life and paying extra attention to health, social cohesion, and overall well-being.
Rightly so, in Vonk's view: 'The social problems experienced in cities have only increased in recent years. We can see a rise in lifestyle diseases, a greater number of residents who are in debt, and growing social unrest. Socio-economically disadvantaged population groups are being hit particularly hard by all the transitions in their immediate environment. And policymakers are increasingly understanding that mobility is an important knob that you can turn to improve quality of life in your city – for all population groups.'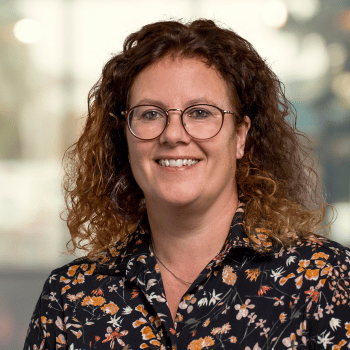 'By thinking intelligently about how streets and mobility hubs could be designed in an exercise-friendly way, we can create a physical environment that encourages cycling and walking to work or school, which in turn will help ease traffic congestion and reduce particulate matter and noise pollution.'
Seven-year difference in life expectancy between Rotterdam districts
If you take the metro from the Hillegersberg district to the Afrikaanderwijk district in Rotterdam, average life expectancy drops by seven years. The most vulnerable population groups tend to live in cheaper homes and neighbourhoods with a low quality of life and low-quality housing. These neighbourhoods are located on through roads where there is little green space and a high level of emissions, and the layout and facilities do not promote a healthy lifestyle. Because of the major housing shortage, there is a trend towards further densification, which is threatening to make the living environment even more unhealthy.
Tanja Vonk says that cities can do something about this in a very targeted way. 'With the right design choices, you can entice people to move around in a healthy and sustainable way. By thinking intelligently about how streets and mobility hubs could be designed in an exercise-friendly way, we can create a physical environment that encourages cycling and walking to work or school, which in turn will help ease traffic congestion and reduce particulate matter and noise pollution.'
'At the same time, you need to take a critical look at who is benefiting from this sustainable mobility, and avoid creating transport poverty among vulnerable groups of residents.'
Mobility as a tool
Having a good insight is very important if you want to make the right choices. Leonard Oirbans, Consultant Mobility & Built Environment with TNO, works closely with policymakers and urban planners on creating these insights. 'Using the calculation models of the Urban Strategy platform developed by TNO, it is possible to explore the impact of (proposed) policy measures and to understand the interrelationships between different domains, such as traffic, housing, and quality of life. This is important, as the challenges and transitions we are facing are becoming increasingly complex.'
Oirbans recognises that mobility can be an important tool in creating a healthier living environment. New indicators are needed for this, however. 'If we approach social issues solely on the basis of traditional indicators, such as "lost vehicle hours", we may be missing out on significant opportunities, while unwanted negative effects of measures may not be spotted. New perspectives are needed, with the help of indicators that say something about social cohesion, welfare, or overall well-being. This involves looking beyond the general population or averages and zooming in on specific neighbourhoods and groups within society, for example.'
'By combining these new perspectives with innovative tools such as Urban Strategy, we can explore in advance whether everyone will benefit equally from the planned measures, or whether accompanying policies may be needed.'
Working towards a liveable city?
Find out how TNO is helping policymakers shape tomorrow's liveable city.
Collaboration is a success factor
To develop a fair and future-proof mobility system, collaboration between authorities, businesses, and knowledge institutions is becoming even more important. Tanja Vonk: 'The issues have become bigger and more complex and often touch on different fields. Knowledge is also developing at a rapid pace. As a municipality, you want to take the latest insights into account, and benefit from the experiences of previous pilots and experiments. Urban designers can come up with innovative solutions to densify cities in the right way, ensuring sufficient space for every need. You also need companies that apply innovations, to achieve better infrastructure and construction methods.'
Leonard Oirbans also sees collaboration as a success factor. 'If you look at the way we travel, the policies of employers, for example, are an important factor in the choice of transport used for commuting. By offering reimbursement for kilometres cycled, for example, or incentivising use of public transport, you can steer behaviour in these directions.'
What kind of city do you want to be?
Collaboration is therefore a key requirement, but knowing where you want to go together is every bit as crucial. 'With the conditions they create, policymakers can do a lot to guide people towards making the right choices, provided you as a city have a clear vision of where you want to go,' says Vonk. 'You can then decide what steps are needed to achieve that vision, and determine whether certain choices contribute positively to it. You can't just change course overnight – it's a long-term roadmap.'
Oirbans: 'Mobility does not stand on its own here, but is a means of achieving a broader social goal. By placing the focus on residents, individual mobility needs can be identified. How do people travel to work, school, or the shops, for example? And why does someone use a car, a bicycle, or public transport to do so? At the same time, it's important to realise that the built environment guides people in such choices. Although someone may have a strong preference for cycling, if a safe cycling infrastructure is lacking they may still opt to use their car. It's therefore essential to prioritise as a city. And this starts with the question: what kind of city do you want to be?'
5 recommendations for a liveable city
'Previously, we mainly looked at "lost vehicle hours",' explains Tanja Vonk. 'That's a negative approach to mobility. By contrast, the concept of "proximity" is a positive aspiration that directly contributes to social cohesion. It also indicates that you have a clear relationship to that environment and are not just a passer-by. It's more about staying rather than moving. One thing you also hear more and more is that you shouldn't keep making mobility faster and more efficient, but instead should place the emphasis on slowing down. What happens if we encourage slower ways of getting around, such as walking and cycling? What does that do for our well-being? The bottom line is that by adopting different concepts and starting points, you'll also start to think differently and make alternative choices. So let's develop a new language for urban mobility.'
The more adaptable a city is, the better it can respond to major transitions. 'After the outbreak of the coronavirus pandemic, we saw that public space in cities can be used flexibly,' Leonard Oirbans says. 'Space for cars became space to meet at a safe distance. Cities could think about giving space in public buildings multiple uses. For example, a school could serve as a ballet school or creative facility in the evenings and at weekends. You could also look at mobility in such a multifunctional way. Take parking spaces, for example. If they are not being used during the day, perhaps they could be given another function temporarily. Shopping streets could possibly be closed to car traffic outside peak travel times, giving shoppers who are on foot or cycling more space.'
'It's essential for the public party to know what it wants, what role it wants to play, and what goals it wants to pursue,' says Tanja Vonk. 'Private parties will also want clarity before undertaking investments in shared mobility or charging infrastructure, for example. Decide what kind of city you want to be.'
'A vision is often very difficult to come up with in practice, but choosing a direction together and identifying a number of milestones should be achievable. It is then more about the path towards your goal than the exact end results. However, the challenges we are currently facing cannot be resolved by politicians in one term. At the same time, it's difficult to put yourself in the shoes of future generations; at the end of the day, they are the people you are doing it for.'
'In these times there's a need for us to experiment, so we can learn from each other more quickly,' says Tanja Vonk. 'There's also a right way to make mistakes. The Smart Urban Mobility Meta Lab (SUMMALab) is a good example. In this project we worked together with a number of cities to see how we could experiment with the mobility system and learn as much as possible from each other. Thanks to this exchange of experiences, you can avoid falling into the same trap and can accelerate innovation.'
Leonard Oirbans: 'One possible challenge with short-term pilots is that positive changes may still come up against resistance, because the benefits will only become visible in the longer term. By ensuring resident participation, you already have a much better starting point to bring about change.'
'It's essential to explore new mobility policies holistically and look carefully at who will benefit from individual measures or a combination of measures,' says Leonard Oirbans. 'With Urban Strategy, we are responding to this need by building predictive digital replicas of cities, so-called "digital twins". This allows us to interactively test out and analyse policy measures in areas such as mobility, air quality, and noise levels.'
Tanja Vonk: 'Our mobility choices are guided by how we design public space. That's also why it's so important to make the right decisions today for the society we all envisage living in five or ten years from now. It helps that we now have models that allow us to carry out risk-free experiments and gain valuable insights from different perspectives relating to the mobility of tomorrow.'
This article appeared in OTAR Magazine.
Contact us
Tanja Vonk

Function not known

Leonard Oirbans

Functie:

Consultant Urban Strategy
Get inspired
23 resultaten, getoond 1 t/m 5
6x liveable cities with smart mobility
An estimated one million urban residents are added globally every week. By 2030, 60% of the global population will reside in urban areas (UN). This growth necessitates a different urban layout. How do you enhance livability in the city? In this article, you'll read about cities who have implemented smart mobility solutions, partly with the involvement of TNO.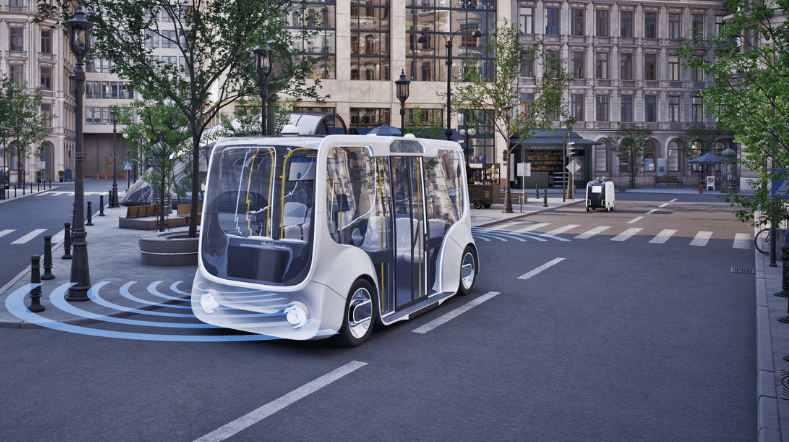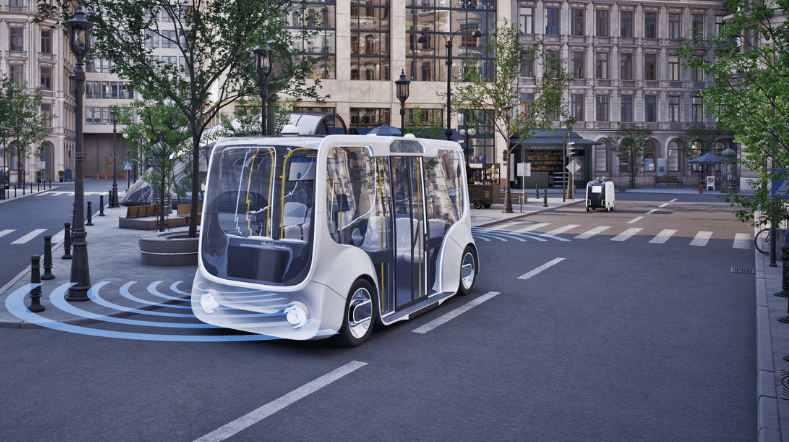 XCARCITY: effective digital twins for tomorrow's low-traffic city
The sustainable accessibility of urban regions is endangered by increasing pressure on scarce square metres. With XCARCITY, TNO and over 30 partners will develop realistic 'digital twins' for smart mobility applications to make even better choices for the liveable city of tomorrow.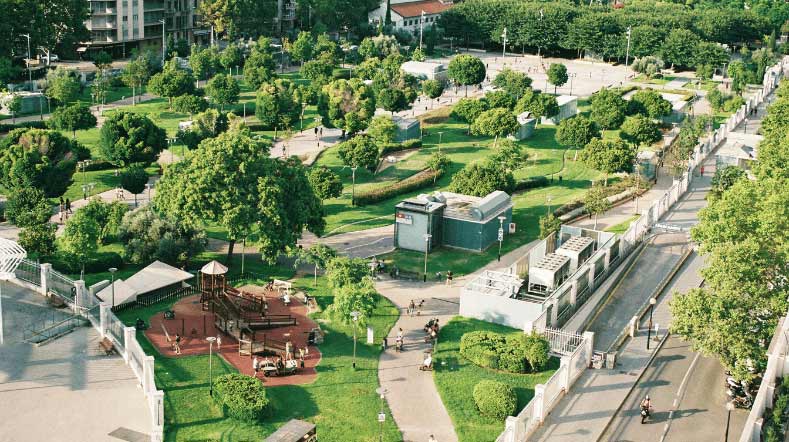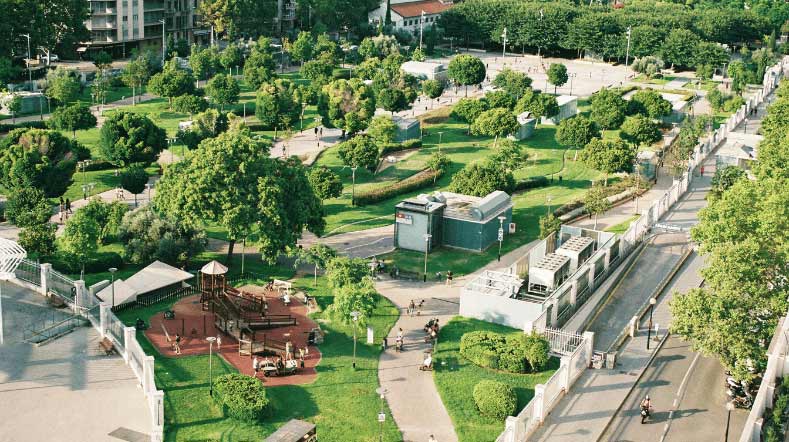 Logistics hubs for zero-emission urban distribution
Almost 30 major cities are pushing for a gradual ban on fossil commercial vehicles from 2025. The use of 'white label' hubs can make a significant contribution to reduced emissions, fewer vehicles, more efficient movements for freight and services in cities.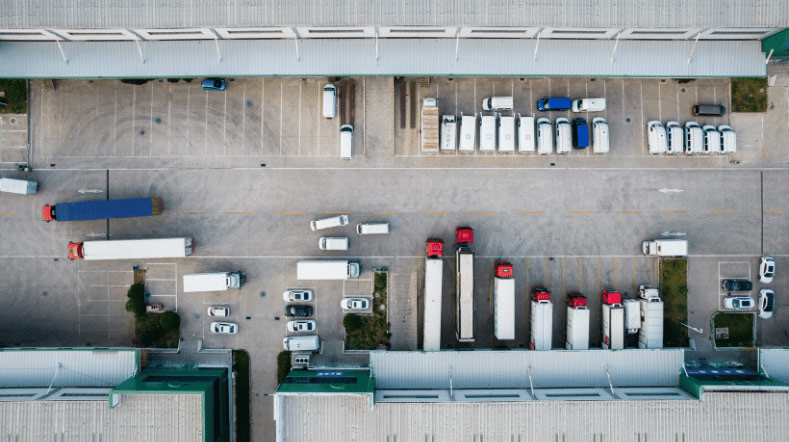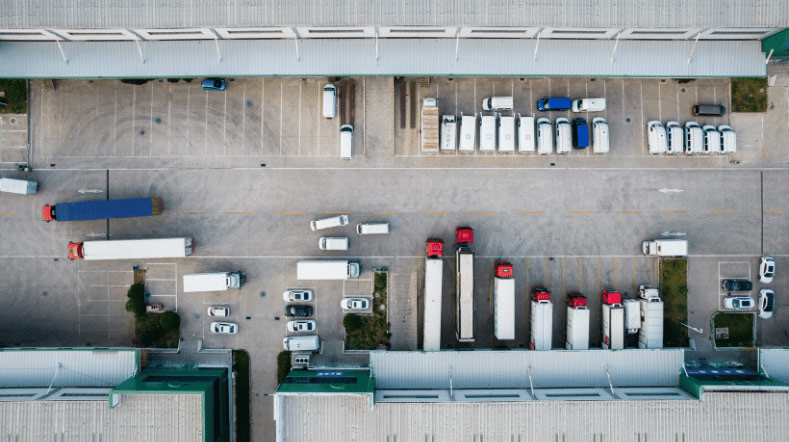 Urban strategy: Local digital twins for sustainable mobility and liveable cities
How the Digital Twin Urban Strategy can help tackle urbanisation challenges and meet societal goals at the same time.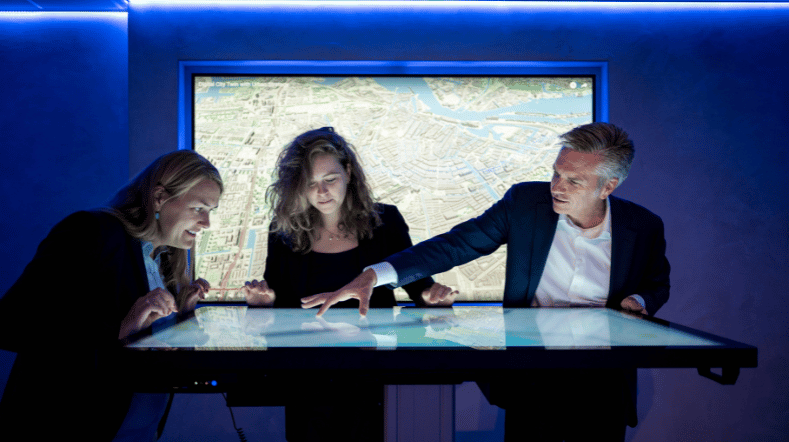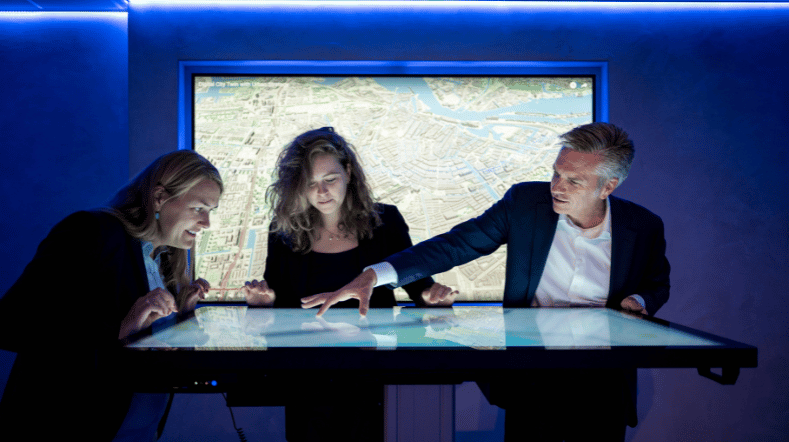 Time setters: Urban Strategy maps bottlenecks in city expansion
In this episode, we talk to time setter Jeroen Borst, Cluster Manager Societal Impact, about how the Urban Strategy tool maps the impact of urban expansion on mobility.