Satellite communication
Satellites transmit information to earth via laser signals. With over 30 researchers we work on this technology.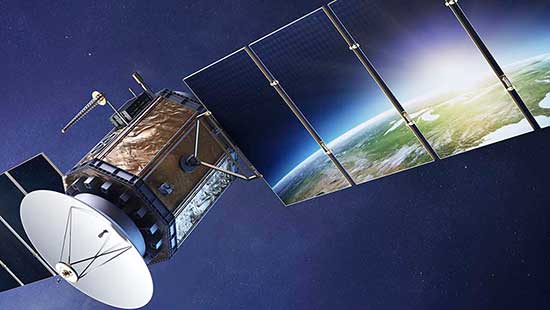 Laser satellite communication
There is a growing demand for more data, due to, among other things, the advent of self-driving cars, social media with more videos, and the 'Internet of Things'. The existing connections cannot meet that demand. Laser satellite communication offers a solution.
Our latest developments
8 resultaten, getoond 6 t/m 8
Enabling quantum-secure communication with SATCOM technology
TNO Quantum Technology and Space Instrumentation experts explore QKD, MDI-QKD and ground and satellite quantum technologies for encryption and security.


TNO & Aircision signed a contract to explore FSO-driven 5G
TNO signed a contract with Aircision to research a breakthrough technology in Free Space Optics laser-based 5G communications technology.
Air quality management using satellite data
Can satellite data help decreasing air pollution and greenhouse gas emissions? This is the central question during this TNO webinar.
Contact us
Ton Maree

Functie:

Senior Business Developer

Responsible for business development and managing the R&D investment portfolio for Earth Observation (EO) technologies. Here he focuses on establishing new partnerships with governments and industry, and to open new global markets for TNO's earth observation innovations.