Environmental modelling, sensing and analysis
Complex issues regarding the environment and circular economy. At Environmental modelling, sensing and analysis (EMSA), you have come to the right place. Together, we can create tailor-made solutions. We do this with a multidisciplinary approach to measurement and detection. And from an independent position.
Societal challenges
How does a government know that the environmental subsidy provided is paying off? What is the air quality like in my municipality? How do I identify and characterise foreign particles that pose a safety risk in my pharmaceutical manufacturing process? What can I do to improve the safety of my business park for both employees and the environment? Especially with the climate goals and the targets for the circular economy in 2050, governments, companies, industries, and other organisations are facing a social/societal challenge, now more than ever.
Certainty through statistics
Our quality lies in gathering facts by measuring. With sampling strategies, analytical methods, and sensorics, we provide solutions to the most complex questions concerning unknown and hazardous substances. Multidisciplinary collaboration and an extremely high level of expertise set us apart from the consulting market.
Detection of hazardous substances
The use of new materials, electronics, insulations, and types of glue releases substances into the indoor environment. For example, in people's homes, in offices, and in aircraft. Through specific sampling and advanced measuring and analysis methods, we can detect these substances down to very low concentrations.
In the outdoor environment, we examine particulates, greenhouse gases, organic compounds, pesticides, asbestos, nanoparticles, and microplastics in air, water, groundwater, soil, and solid matter. With sensors in the field and in the manufacturing process, we gain real-time information about these substances. This enables us to help you respond more quickly and accurately to contamination, calamities, and health risks.
Chemical Safety Investigations (CSI)
How do you ensure the health and safety of employees? How do you investigate health complaints related to your business? Analysing, monitoring, and assessing health effects after exposure to chemicals is challenging. We have the expertise and facilities to assist in this, from monitoring and analysis to exposure and health impact assessment, and also, the reduction or prevention of exposure. This provides accurate advice to manage risks.
Due to the world's growing population and increase in urbanisation, the distance between industry and living environment is decreasing more and more. In addition, industrial innovation involves working with new substances and processes, which in turn can emit new substances (emerging compounds) for which there are no standards. This may raise questions about the exposure and safety of employees and residents.
Chemical incidents such as in Moerdijk (the Netherlands) and Tjanjin (China) demonstrate the great impact on the health of employees and the people living near these areas. This has led to an increased focus on the exposure of employees and residents to industrial chemicals or their by-products or waste products.
Our CSI team is here to provide you with fast, pragmatic, and tailor-made solutions to all health questions related to chemical substances. These questions range from chronic exposure to low amounts of substances, right down to how best to prepare for accidents involving short-term exposure to high levels of substances.
With our many years of experience in the areas of sampling strategies, chemical analysis, and chemical safety, we are a recognised, neutral, and independent partner in monitoring, assessing, and advising on the health effects of chemical exposure and how to deal with them.
On the basis of your questions and needs, we will draw up a research proposal. In general, we follow 5 research stages:
1. Quick scan
Exploration of the workplace/situation.
2. Hazard characterisation
Toxicological evaluation of substances.
3. Employee/population exposure analysis
Measurement of substances in air, water, soil, food, and other materials.

Personal exposure measurements.

Exposure modelling.
4. Health risk assessment
Comparison of exposure to the toxicological effect on health.
5;. Advice on reducing health risks
From the point of view of toxicology and occupational health.

Applicable only when risks are identified.
Measurement of exposure to substances released during and after the installation of floor insulation and assessment of the associated health risks.

Prediction of chemical substance concentrations and health risk assessment after an emission incident.

Measurement of exposure to intermediate substances formed during manufacturing processes.

Assessment of health risks of spraying with paints containing chromium-6.

Use of innovative methods: demonstration of cancer potential of, for example, substances containing nickel, in inhalation in a vitro model as a substitute for animal studies.

Advising on protective measures to safeguard employees' health.

Measurement of personal exposure with ultra trace analysis of, for example, toxic substances, heavy metals, chemical compounds (such as flame retardants), and their breakdown products in matrices such as urine and blood (human biomonitoring).
Defects in materials and products
What causes things to go wrong in the manufacturing process? As EMSA experts, we also examine material defects, product failures, and product defects. For example, an installation that fails during use, material that degrades faster than desirable, particles in your product that do not belong there or deposits on a material. With troubleshooting and material testing, we identify the cause and offer you advice. We mainly measure non-standard, complex analyses in difficult matrices. We have unique facilities for this, from image analysis techniques to polarisation microscopy.
Dust, particles, and materials research
Do you have a product or an installation that contaminates during use? Does material degrade faster than desirable? Are dust or particles found in your product that do not belong there? Or do you have a deposit on a material? We help manufacturers and users with material research to quickly get to the root of these types of problems. With material testing and microscopic examination, we provide advice on these problems, to avoid similar problems in future.
Our Environmental Modelling, Sensing & Analysis experts specialise in researching unknown substances and particles in difficult matrices and at low concentrations of products. The Microscopy and Materials speciality has broad knowledge of various materials and materials research:
traditional materials (metals, plastics, ceramics, glass)

natural materials (wood, paper, plant materials)

emerging new materials (nanomaterials, hybrid materials)
In addition, there is broad knowledge of materials science processes and the inventory of emission risks of hazardous substances into the environment. We have excellent equipment. Because we combine this equipment with the right experts for operation and interpretation, we are able to deal with complex issues. Where necessary, we collaborate with other specialisations within TNO.
Determination of the mechanism and underlying cause of environment-related degradation processes. For example, pollution, deterioration, corrosion, blockages, leaks or wear and tear.

Identification of the origin of contamination, dust problems, and foreign particles found during manufacturing processes and in matrices such as air, water, and soil.

Identification of foreign particles in pharmaceutical products and on medical instruments. For example, vials, tablets, syringes, ampoules and catheters, stents, scissors.

Determination of manufacturing and/or use defects caused by a solid. This may include all kinds of manufacturing defects such as inclusions in PET bottles, crystallisation in concrete, glass particles in products, deposits in pipes, and corroded metals.

Electron microscopy and X-ray microanalysis.
Particle analysis: analysis of the composition of a product or material, focusing on microscopy and electron microscopy. We can see and distinguish small particles in a liquid or solid and identify which substances have been included in a product.

Fibre analysis: we are national and international experts in asbestos and mineral fibres.

Microscopy for biological applications: analysis of biological samples with electron microscopy and X-ray microanalysis (EDX) in combination with (fluorescence) microscopy.
Upcycling of plastics
Recycled plastic is generally of lower quality than the original product. In order to turn the loss of economic value (downcycling) into a process that leads to an economically and socially more valuable product (upcycling), we are developing knowledge and sensors for solvolysis. In this process, we dissolve plastic waste products, after which the original polymers are reassembled like brand new puzzle pieces. A particular challenge is the filtering of additives such as plasticisers or flame retardants. But by working together with the industry, we are confident that together we will turn this technology into another success.
Our latest developments
43 resultaten, getoond 1 t/m 5
Critical raw materials: will their scarcity impede the energy transition goals?
Resource scarcity is on the rise. How do we secure Europe from critical raw materials? At TNO, we are working on answers with research.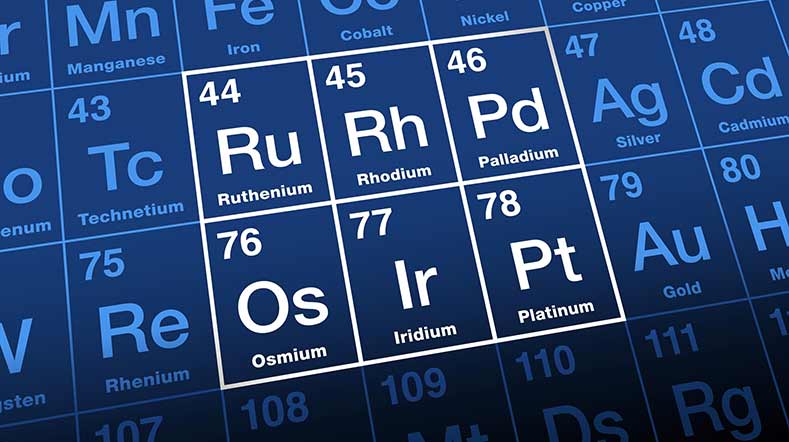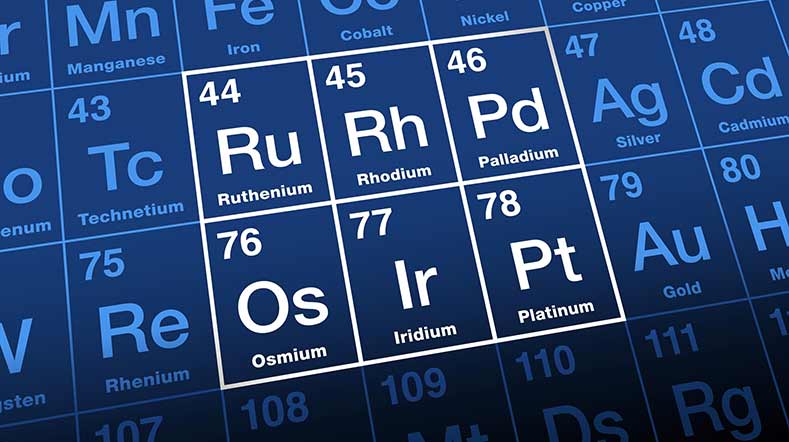 MaterialsNL Strategic Autonomy National Research Agenda
The energy transition is consuming enormous quantities of already scarce critical raw materials including lithium, cobalt and rare earths. Raw materials shortages are only just starting, the geopolitical implications are already being felt, as are the appeals to our morality: how do we relate to the earth and the growth paradigm?
Startdatum

:

-

Locatie

:

TNO Utrecht, Princetonplein 6, 3584 CB Utrecht
Quantifying plastic quality for a circular economy
The gamechanger in plastic recycling: TNO has developed a model for better plastic recycling: the Quality Model for Recycled Plastic.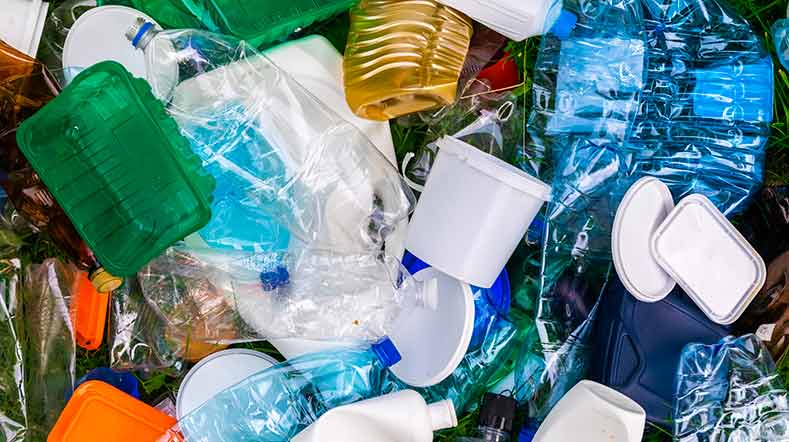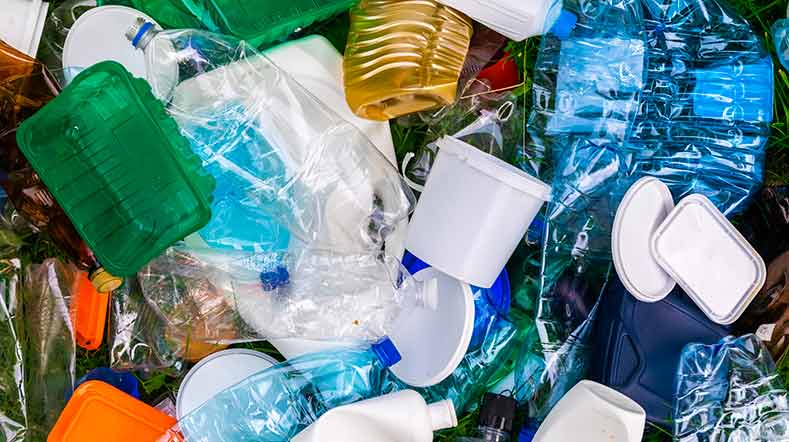 TNO's view of 2030: 50% of plastics designed for circularity
Our ambition for 2030: 50% plastics produced circularly. Currently, 70% of plastics are still incinerated. This can quickly be improved. Find out how.
Surprisingly, in addition to packaging, car tyres and agricultural plastic biggest sources of microplastics in the Netherlands
TNO's microplastics model has identified the biggest contributors to microplastics. There is also insight for action against microplastics.