Monitoring and control services
Monitoring & Control Services provide IT solutions for complex monitoring and control tasks across various domains. Examples include renewable energy, industry & infrastructure and defence.
What can make monitoring and control complex
Task complexity may be due to a number of factors:
Large amounts of real-time sensor data, which we carried out for the NAM in the context of the earthquake incidents in Groningen.
Combining data with multiple stakeholders, which we do for the livestock sector to optimise milk production. This way, the stakeholders themselves can make better choices, and cooperate more closely.
Matching supply and demand in an unpredictable market, as we do for Powermatcher and Heatmatcher in the energy sector to facilitate the integration of renewable energy.
Our expertise
The Monitoring & Control Services expert group consists of about 50 professionals based in The Hague and Groningen. We deal with the following four core areas of expertise:
We have knowledge in the field of:
distributed (open source) data processing and storage platforms

information architectures

data-driven analysis of sensor and other data
We have also developed tools and products. Example include AnySense, which focuses on the collection, storage and distribution of large amounts of sensor data.
We know how to make centralised and distributed control of hybrid energy systems possible while taking into account the local situation.
Our areas of expertise are:
stability of the electricity network

matching electricity and heat supply with demand

electric transport

systems integration from a hybrid energy system perspective
We have also developed tools and products. The Powermatcher Suite helps to balance the supply and demand of electricity based on a price mechanism. The tool uses a generic device interface (EF-PI) which we developed. Another of our tools, Heatmatcher, is aimed at balancing heat.
We know how to bring multiple organisations together to jointly create value from data sharing. We have a great deal of experience with open innovation in value chains. And in aligning IT with business objectives and processes.
We support cooperation within the chain and interactive decision support by developing information platforms.
In this respect, we have knowledge in the field of:
data visualisation and interaction

scalable information platforms for streaming data

flexible computing infrastructures.
Here, too, we have developed tools and products such as CommonSense. This is a visualisation framework for unlocking information for various stakeholders. It runs on multi-touch tables, laptops and mobile devices, among others. But also in Transient Apps, a software platform for automatically pushed apps on smartphones that are completely context dependent.
Collaborating on Monitoring & Control Services?
Would you like to work with us on Monitoring & Control Services? Please contact us for more information.
Grip on the energy transition with ESDL
In order to make effective policy decisions for the energy transition, municipalities often work out scenarios. When doing so, they use all kinds of calculation models. In general, these only deal with part of the problem. For this reason, we have developed the Energy System Description Language (ESDL), a language that uniformly describes all relevant aspects of the energy system.
Want to know more about how we use ESDL in the energy transition?
The energy transition is one of the greatest societal challenges of our time, involving economic, social, spatial and technical factors. This transition to the use of renewable energy impacts all sectors, from large-scale industry, horticulture and transport, to everyone living in the built environment. There are many models for calculating energy transition scenarios. However, these address only a part of the problem space. It's therefore necessary to combine different models in order to address the whole problem in all its aspects. To make it possible for models to communicate with each other, we have developed a language that uniformly describes the energy system and all relevant aspects for the energy transition. This provides a comprehensive and transparent understanding to underpin policy.
The calculation models used for the energy transition differ on several axes:
Geographic: from international scale to building level.

Process: from the vision creation in the area development phase, to the use and management of the infrastructure.

Sources: many models look at the secondary energy carriers, such as heat, electricity or both; others also consider the primary energy carriers, such as coal, gas, wood pellets or uranium.

Substantively: energy-related, financially, spatially or policy-related.
There is a great need for synergy between different models. For example, heat and electricity are closely linked, and the spatial scale levels and phases of area development must all be closely aligned. Local energy transition also deserves an integrated approach. Furthermore, models use different cost and benefit components, so the results for municipalities cannot be expressed in terms of provincial and national energy tasks.
The ESDL language ensures that different models use the same language regarding the energy system and have a uniform approach to the different data and key numbers. The builders of the computational models must implement ESDL for this purpose. With EDSL, we provide the dictionary and the grammar; the modellers must learn to speak the language. Parties that publish data, such as network operators, can use ESDL as their format.
ESDL can be used from residential to national level, and everything in between. By using this language, a city's energy system, for example, can be unambiguously described. Different models can then introduce modifications based on this configuration. For example, the installation of electric thermal pumps in one model can serve as a starting point for other models, which are then able to calculate the grid load. By agreeing on the data to be used, key numbers and input/output formats, the results of different models can be easily compared and totalled.
In the further development and application of ESDL, we are looking to collaborate with other parties, such as model builders and users, but also other stakeholders in the harmonisation of energy transition calculation models, such as public authorities. We'd like to meet you.
Contact us
Andreea Balau

Function not known

Matthijs Vonder

Functie:

Deputy Research Manager

Matthijs Vonder is deputy manager of the Research Group Monitoring and Control Services (MCS). Within MCS we prove the feasibility as well as the added value of innovative applications of digital technology for industry, energy, defense  and government sectors.
Get inspired
19 resultaten, getoond 1 t/m 5
Quantum Application Lab receives grant for quantum computing application development
The Quantum Application Lab (QAL), a public-private R&D partnership, has received the "Subsidie Economische Structuur en Arbeidsmarktversterking" (SESA) from the Amsterdam municipality.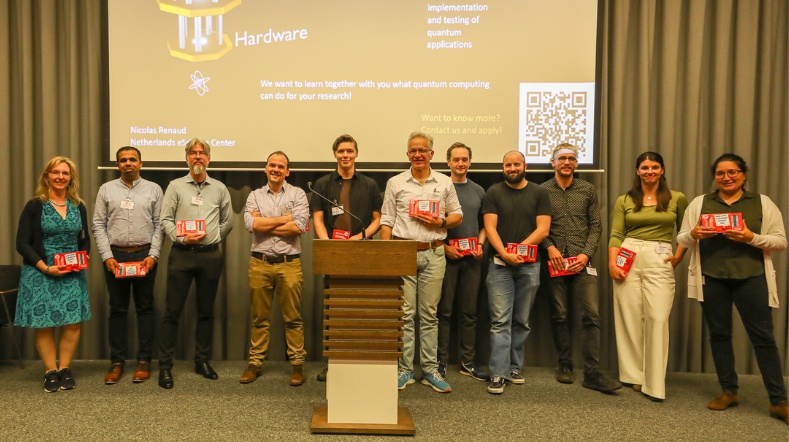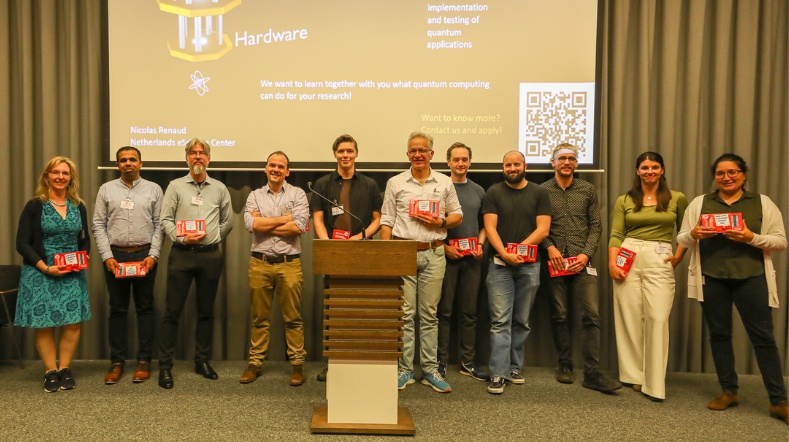 Successful demonstration system for automated cyber security in healthcare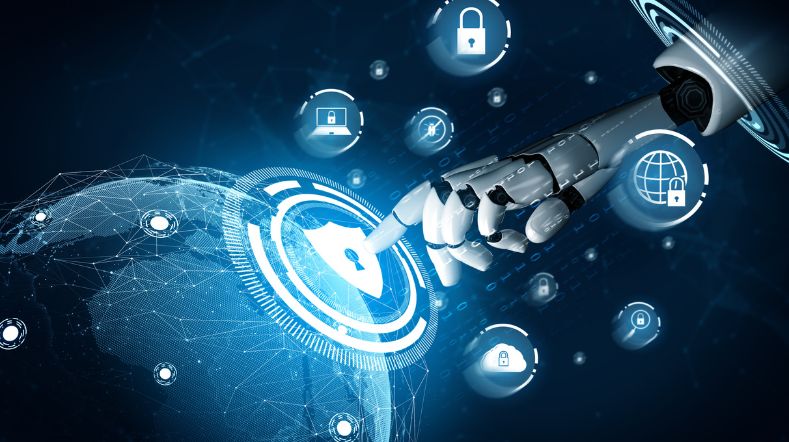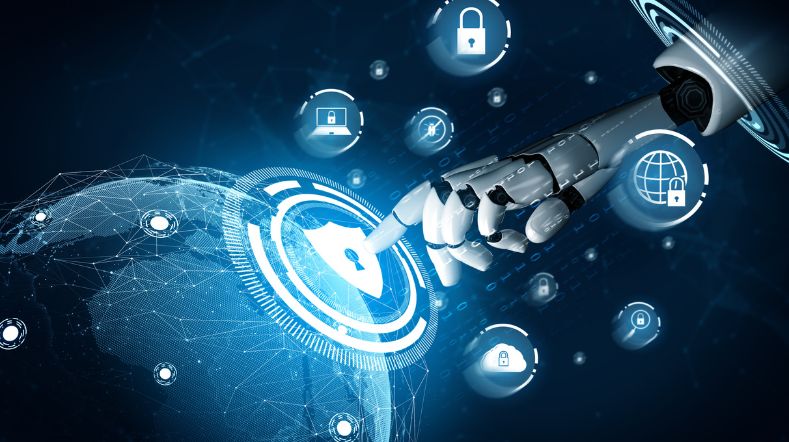 The future of cyber security: autonomous system of systems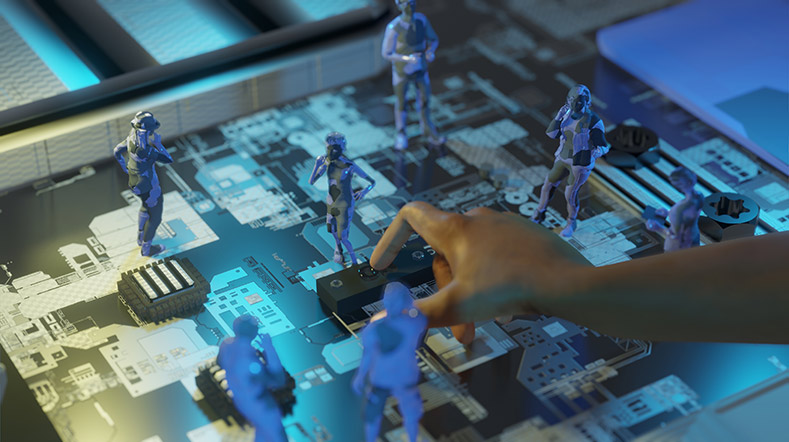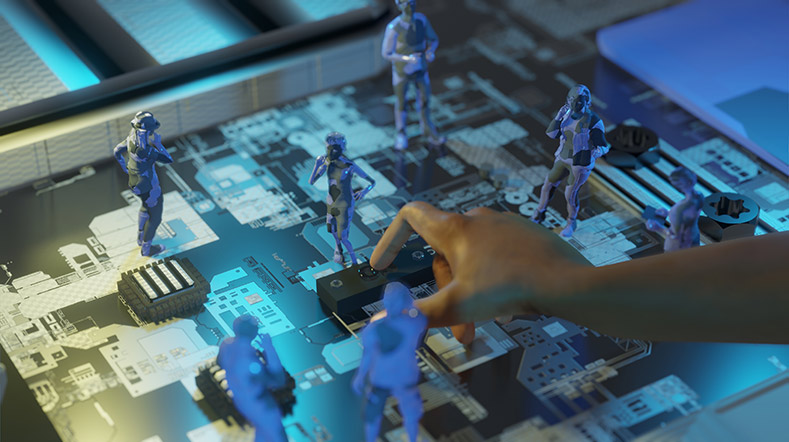 TNO's view of 2030: Digital privacy and security for everyone
The PQC Migration Handbook