Province of Noord-Brabant accelerates creation of Helmond Smart Mobility innovation centre with 2.5 million-euro grant
The Province of Noord-Brabant is making 2.5 million euros available to accelerate the creation of an open innovation centre for smart mobility solutions together with initiators TNO and the municipality of Helmond. The investment will be used during 2022 to set up the test infrastructure for optimising new mobility solutions.
New priorities: testing at system level
The Netherlands has established an outstanding reputation in smart mobility innovations to achieve reduced emissions, greater efficiency, and higher traffic safety. National and international policymakers are increasingly prioritising the intelligent performance of a vehicle in its environment, rather than just the innovative vehicle itself. This also means that R&D is focusing increasingly strongly on the vehicle in its environment: in traffic, in the city, in corridors, and at logistics hubs. To move from experimenting with smart mobility to scaling it up in practice, innovations need to be tested at system level. Not just functionally, but specifically to test the social impact.
Ellen Lastdrager, Managing Director Traffic & Transport, TNO: "Our ambition is to use the open innovation centre to offer an excellent base to known and new partners in innovation ecosystems. These ecosystems go a step further, so that together we can tackle the future systemic mobility challenges and at the same time increase the economic clout of the Netherlands and of South-East Brabant in particular. Both the challenge and the opportunity lie in connecting the traditional automotive industry with the ICT sector and national and regional governments."
Shared R&D provides clout
Broadly accessible state-of-the-art research facilities and new innovative ways of collaborating are needed to achieve this ambition. R&D shared in this way provides the advantage of accelerating knowledge development and implementation in daily practice, and also lowers the threshold for SMEs to become involved in innovation.
"An open innovation centre is crucial for the technology related to autonomous driving and creates economic opportunities for Brabant and the Netherlands."
Martijn Gruijthuijsen, Vice governor for Economic Affairs, Finance, Knowledge and Talent Development for the Province of North Brabant: "An open innovation centre is crucially important for further developing the technology related to autonomous driving. It creates economic opportunities for SMEs in Brabant, for the region, and for the earning power of the Netherlands."
Physical test facilities make Helmond the perfect home base
Testing mobility solutions at system level requires extensive R&D infrastructure. These are often complex systems, running across different value chains (automotive, ICT, physical infrastructure, traffic management), which complicates safety assessment and implementation. A close link between virtual models and physical test environments is necessary for assessing and predicting the effects across the chain. This infrastructure is already in place in and around the Automotive Campus in Helmond, for example the A270: a kilometres long real-life test environment equipped with cameras, transponders and WiFi transmitters, and intersections with intelligent traffic lights.
"An open innovation centre helps anchor the automotive innovation ecosystem more broadly and deeply in the region and strengthen the competitiveness of the mobility sector in the Netherlands. It's logical to choose Helmond as a research base in view of the many test and demonstration facilities available on the public roads." - Elly Blanksma, Mayor of Helmond.
Looking ahead to the next steps
A number of follow-up steps have already been defined, together with our partners, to transform the existing test facilities into a widely shared open innovation centre.
Adapting the operating model to make the instruments serve innovation projects and programme-based collaborative ventures within innovation ecosystems, with a particular focus on SMEs and education.

Positioning, which involves looking at embedding the centre in the existing innovation landscape to guarantee its distinctive character and added value with a view to the agendas for innovation and R&D.

Adjustment and renewal of the instruments linked to national R&D agendas with the programmes resulting from the R&D mobility scheme, the Growth Fund for Digital Infrastructure for Future-proof Mobility, and the Smart Transport Delta Plan.

Suitable accommodation.
Stay updated on the latest developments around the Smart Mobility innovation centre
Subscribe to our newsletter
Contact us
Joëlle van den Broek

Functie:

Principal Consultant
Get inspired
24 resultaten, getoond 6 t/m 10
Partnership 'Overall Well-being' Ministry of Infrastructure and Water Management and TNO
The Ministry of Infrastructure and Water Management (I&W) and TNO are entering into a strategic, programme-based partnership in the area of Overall Well-being.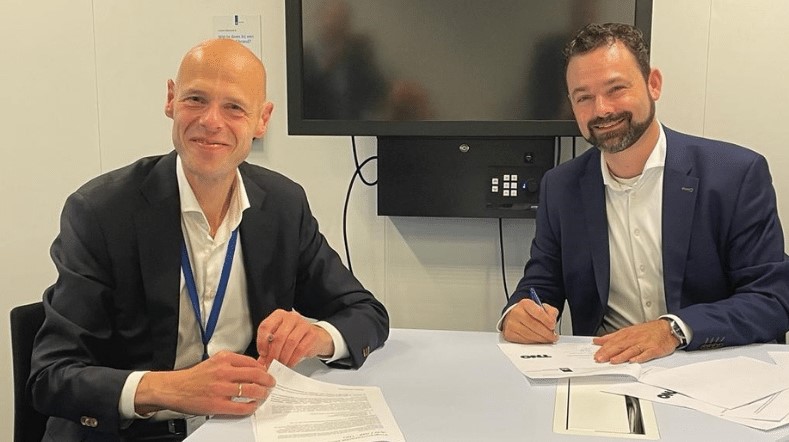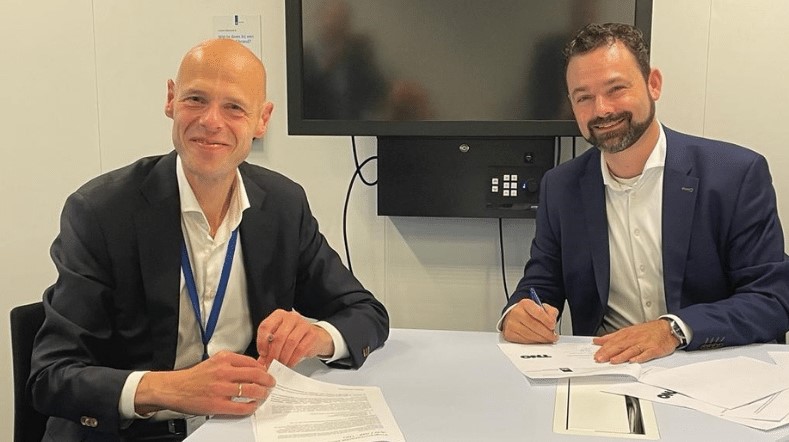 TNO and Torc Robotics collaborate to use real-world data for autonomous truck validation
TNO announced a strategic collaboration with Torc Robotics, an independent subsidiary of Daimler Trucks. They are working together to substantiate the safety of self-driving trucks using scenario-based safety validation. TNO's StreetWise, a safety validation methodology based on a real-world scenario database, provides a large collection of "driving events." The methodology is designed to test and validate autonomous driving systems' performance according to the latest safety requirements.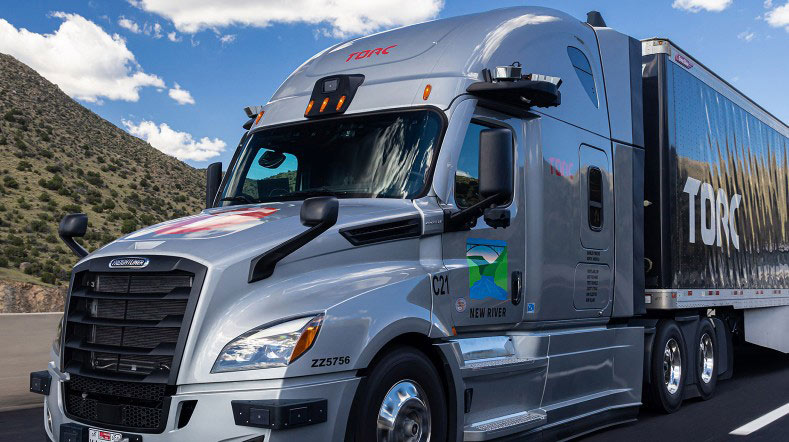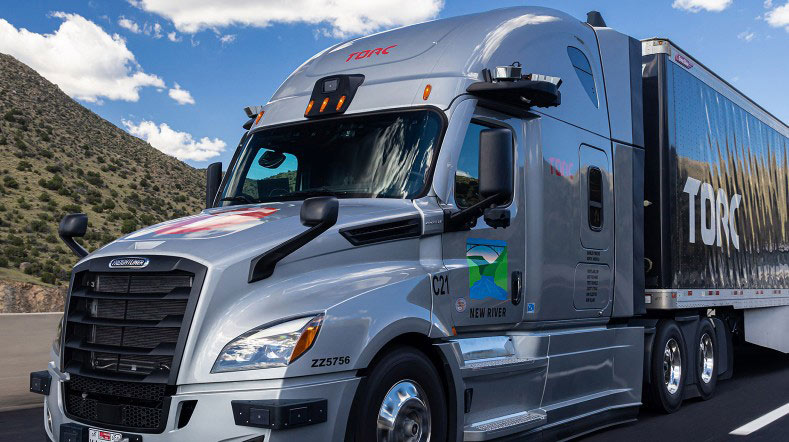 TNO's hydrogen internal heavy duty combustion engine wins prize at EARTO Innovation Awards
Today TNO won second prize in the category 'Impact Expected' at the 13th EARTO Innovation Awards for an innovative hydrogen combustion engine for the maritime sector. The innovation involves converting existing, heavy (diesel) engines in cargo ships to a clean, hydrogen combustion engine. The impact: almost 100% CO₂ reduction with short implementation times and costs! Due to our retrofit concept, existing engines can be retrofitted with the technology and have immediate impact without having to wait for the end-of life of the existing engines. The prize was awarded at a special ceremony in Brussels with wide political and stakeholder participation.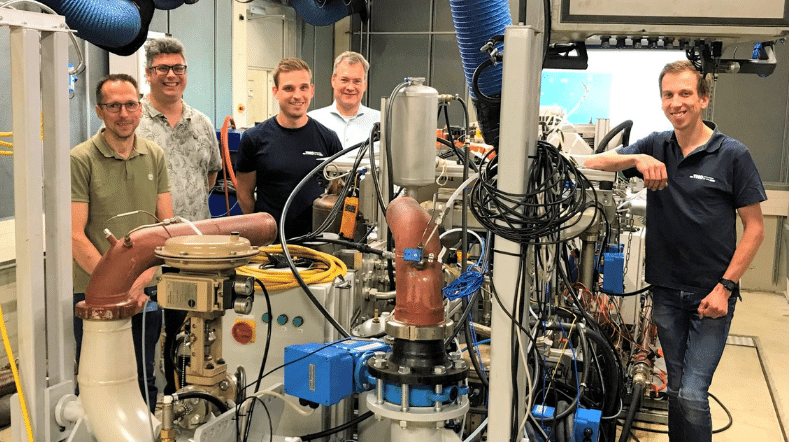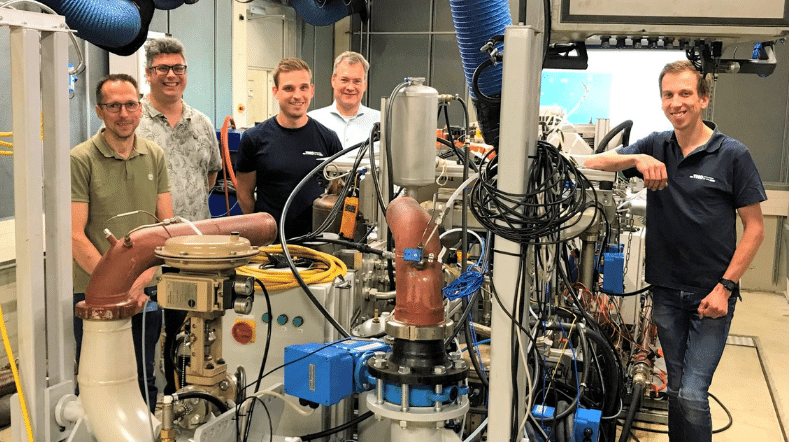 Open call for European SMES and start-ups
InterConnect launches open call for European SMES and start-ups to develop interoperable prototypes that support the digitisation of the European electricity sector.
TNO Prepares to Build Breakthrough Emissions Monitor
TNO and partners have developed the HIGS instrument to accurately monitor atmospheric gases for precise measurement of greenhouse gases and emitters.