Hydrogen internal combustion engine accelerates CO2 reduction for heavy-duty applications
The transport sector must come up with innovative solutions in order to achieve the climate objectives. The hydrogen internal combustion engine is a promising option to drastically and quickly reduce CO2 emissions of heavy-duty equipment, while still meeting the requirements for engine-out pollutant emissions. This new, clean application of trusted technology is a promising alternative for the maritime sector to accelerate the energy transition.
"With various modifications, you can, for example, make a maritime engine suitable to run partly on diesel or completely on hydrogen."
The transport sector accounts for a quarter of total CO2 emissions in Europe. More than 13.5% of this comes from maritime transportation. To tackle this problem, the sector must halve its CO2 emissions by 2050 compared to 2008. The Dutch Green Deal prescribes that inland shipping must reduce its CO2 emissions by 40 to 50% by 2030 compared to 2015. Strong ambitions that require a rapid switch to sustainable alternatives, which is complicated by the long economic life of maritime engines, as Erik Doosje, Senior Scientist at TNO knows. "Those engines last 20, sometimes 30 years; a major challenge, not only for the maritime sector. In road transport, the energy sector and construction, for example, you also have to deal with heavy equipment that lasts a long time and is also less suitable for electrification."
Hydrogen internal combustion engine: Proven technology
TNO is working on a promising alternative for all these applications: the hydrogen internal combustion engine. Xander Seykens, Senior Research Scientist at TNO: "The efficiency of a combustion engine using diesel or hydrogen is very similar. With green hydrogen from renewable sources, CO2 emissions are reduced to zero." Unlike many other sustainable alternatives, this innovation leverages reliable, proven technology and an existing value chain, which can accelerate the adoption process. The engines are sustainable, recyclable and relatively cheap to produce, especially compared to a battery or fuel cell. And production is not limited by scarce raw materials from distant countries.
But the biggest advantage of this technology is undoubtedly the retrofit option. "With various modifications, you can, for example, make a maritime engine suitable to run partly on diesel or completely on hydrogen," explains Erik Doosje. "Retrofitting is a crucial advantage, because it allows you to make heavy equipment more sustainable much faster. The dual-fuel option provides additional operational reliability if the infrastructure or availability of hydrogen is less than optimal."
Award-winning hydrogen truck
More and more stakeholders in the road transport sector believe in this technology to accelerate the reduction of CO2 emissions. Together with TNO, DAF developed the first truck with a hydrogen internal combustion engine. Erik Doosje: "Many years of experience with internal combustion engines, combined with our expertise of hydrogen technology, was an important factor for DAF to team up with TNO. On top of that, we help industries move forward by bringing technology quickly and successfully to the market with the help of our extensive network. Good for business and the Dutch economy."
The prototype, which has since been awarded the Truck Innovation Award 2022, will be further tested in practice for reliability and safety.
"For more than 150 years the internal combustion engine has contributed to our prosperity. With renewable fuels, this technology is given a second life."
Second life internal combustion engine
Before we can think of a broad application of hydrogen in internal combustion engines there are a number of challenges to address. One of them is scaling up the production of green hydrogen. That is why TNO is working on electrolysers with increased power and lifespan, at reduced costs. On top of that TNO innovates with hydrogen storage, transportation and use. Xander Seykens: "At the same time it is crucial that policymakers become aware that we need regulations that enable the use of hydrogen engines. For more than 150 years the internal combustion engine has contributed to our prosperity. With renewable fuels, this technology is given a second life, allowing us to accelerate the energy transition in industries with very few sustainable alternatives."
EARTO Innovation Award
TNO's hydrogen internal combustion engine won the second prize at EARTO Innovation Awards. This interest group for European research and technology organisations (RTOs) annually awards ground-breaking innovations of its members with the aim of bringing these to the attention of governments and the general public.
Get inspired
12 resultaten, getoond 1 t/m 5
TNO pleads for getting innovations to the road quicker
With the current state of innovation, we can move around much smarter, safer, and cleaner. Implementation is often the limiting factor. This threatens to jeopardize both economic and social goals. TNO advocates more focus on implementing innovations, including testing in a realistic, practical environment.


TNO's hydrogen internal heavy duty combustion engine wins prize at EARTO Innovation Awards
Today TNO won second prize in the category 'Impact Expected' at the 13th EARTO Innovation Awards for an innovative hydrogen combustion engine for the maritime sector. The innovation involves converting existing, heavy (diesel) engines in cargo ships to a clean, hydrogen combustion engine. The impact: almost 100% CO₂ reduction with short implementation times and costs! Due to our retrofit concept, existing engines can be retrofitted with the technology and have immediate impact without having to wait for the end-of life of the existing engines. The prize was awarded at a special ceremony in Brussels with wide political and stakeholder participation.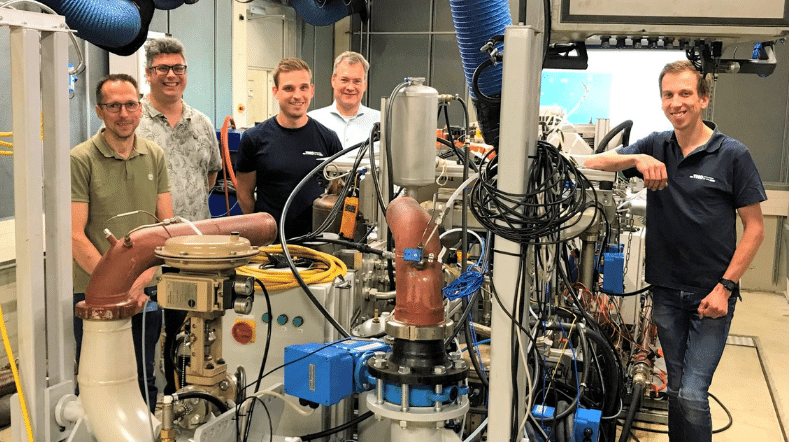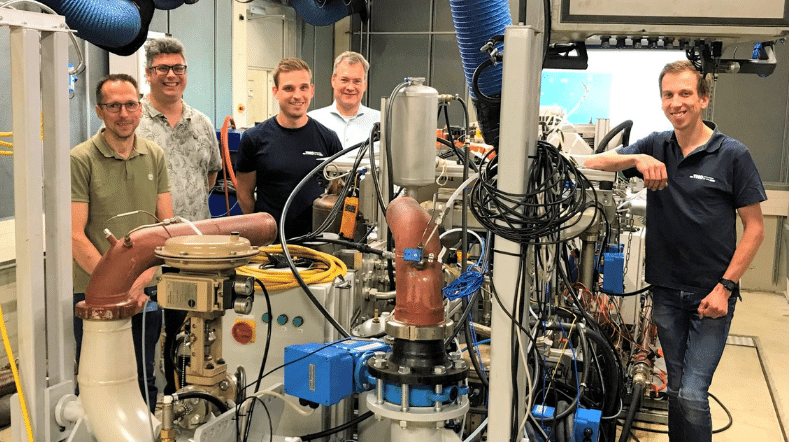 TNO Prepares to Build Breakthrough Emissions Monitor
TNO and partners have developed the HIGS instrument to accurately monitor atmospheric gases for precise measurement of greenhouse gases and emitters.
ORCA: Optimised Real-world Cost-Competitive Modular Hybrid Architecture for Heavy Duty Vehicles
As part of its commitment to significantly reduce tailpipe CO2 emissions, the European Commission is co-funding a number of projects that it believes can make a major contribution to achieving that goal. ORCA is one such project.
Safer European roads thanks to breakthrough in truck platooning
In truck platooning, trucks are linked with automated driving support systems to drive directly behind each other in small convoys. This improves traffic flow, increases road safety, saves fuel and reduces CO2 emissions. The EU co-funded ENSEMBLE project takes truck platooning to the next level. The international partners have successfully deployed multi-brand truck platooning, which will further increase safety on European roads.