Safe and sustainable living environment
Without even thinking about it, we use the infrastructure and buildings around us on a daily basis. They have been realised by the construction and engineering sector and make an indispensable contribution to our society. View the latest developments and innovations we are working on for a safe and sustainable living environment.
Pioneering sustainable concrete
Meet MIMO: our new approach to sustainable concrete with (re)use of secondary raw materials. Read what this means for the concrete sector.
Our latest developments
3 resultaten, getoond 1 t/m 3
Vote on ENVISION for the European Sustainable Energy Awards!
The ENVISION project, an H2020 project, coordinated by TNO, is one of three nominated projects for the prestigious European Sustainable Energy award from the European Commission. Of course we would like to win this award and you can help us to achieve this!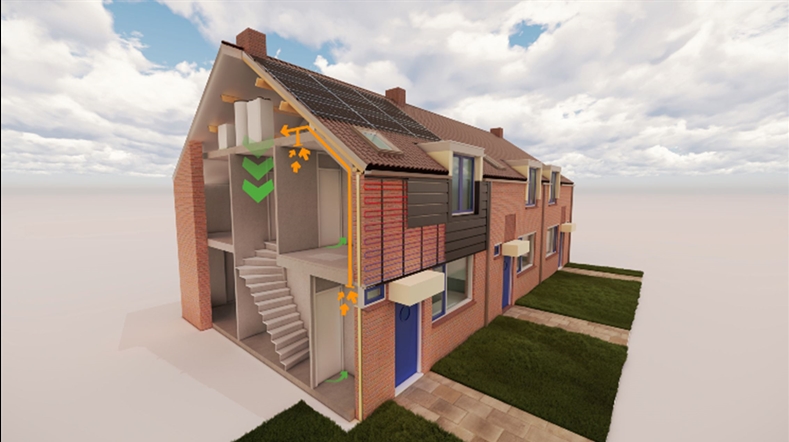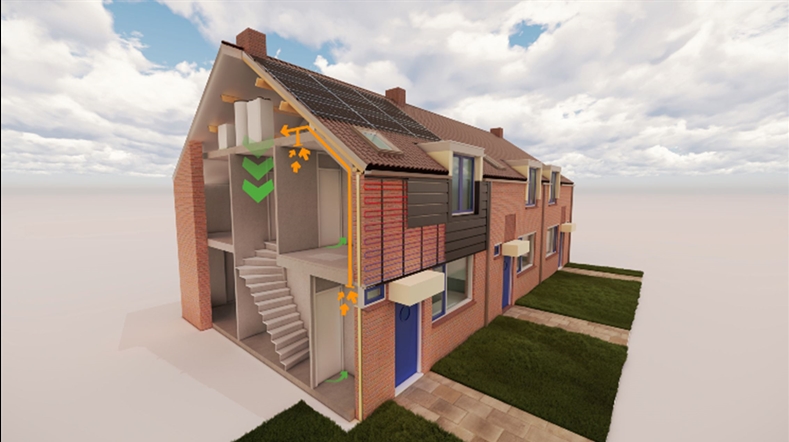 SolarICE: new off-grid cooling technology
TNO developed a simple and off-grid cooling technology to cool milk, vegetables, medicines or buildings. Help us launch this technology in developing countries.
Cementless, 100% locally made blocks for energy efficient housing
TNO, Oskam and LEVS developed Cementless Compressed Earth Blocks – a groundbreaking technology to make strong bricks without cement nor firing, using only local resources.