Monitoring werkelijke uitstoot: rapportoverzicht
Uit metingen blijkt dat er een gat is tussen de Europees vastgestelde normen voor emissies door motorvoertuigen en de daadwerkelijke uitstoot op de weg. Al jaren meten wij onder reële omstandigheden de uitstoot van schadelijke stoffen als stikstofoxiden (NOx), fijnstof en CO2 door personen-, bestel- en vrachtauto's, schepen en treinen.
Met de uitkomsten voeden we onze modellen om de luchtkwaliteit te kunnen voorspellen. Op deze manier helpen we overheden, private partijen en gebruikers om met feiten onderbouwde beslissingen te nemen over het verbeteren van de luchtkwaliteit.
Praktijkemissies precies meten
De metingen onder reële omstandigheden doen we vooral met het Portable Emission Measurement System (PEMS) en met de bij ons ontwikkelde smart variant SEMS. Daarmee monitoren we dagelijks de emissies en het rijgedrag. Met deze data beschikken we over nauwkeurige realtime gegevens over uitstoot onder alle denkbare situaties gedurende een langere periode.
De gegevens zijn nodig om te doorgronden onder welke omstandigheden schadelijke emissies en CO2-uitstoot hoog of juist laag zijn. Met die kennis kunnen we overheden adviseren hoe met bronbeleid de luchtkwaliteit te verbeteren is. Denk aan de Europese emissiewetgeving, nationale stimuleringsregelingen, lokale milieuzones en verkeersmaatregelen. Ook NGO's en milieuorganisaties maken gebruik van onze meetgegevens.
Consumenten en fabrikanten adviseren
We monitoren grote aantallen voertuigen met relatief simpele meetkastjes zoals SEMS. Eigenaren van wagenparken, zowel overheidsdiensten, als bedrijven (denk ook aan leasemaatschappijen) en burgers, kunnen onze meetapparatuur laten inbouwen in hun auto's. Daarmee verzamelen we grote hoeveelheden meetgegevens over allerlei typen personen- en bestelauto's onder uiteenlopende omstandigheden. Dat betekent een grote verrijking van onze database en onze rekenmodellen waarmee we emissievoorspellingen doen en toekomstscenario's doorrekenen.
In de toekomst kunnen we individuele consumenten precies zeggen welke auto's onder normaal gebruik daadwerkelijk schoon én zuinig zijn en welk rijgedrag hieraan bijdraagt. Voertuigfabrikanten helpen we de afstelling van het emissiereductiesysteem te optimaliseren.
Bekijk onze publicaties en rapporten
Download het rapport van 2022
Lees meer in het rapport 'Approaches for detecting high NOx emissions of aged petrol cars during the periodic technical inspection'.
Laat je verder inspireren
33 resultaten, getoond 1 t/m 5
Samenwerking IenW, RWS en TNO gevierd tijdens Netwerkfestival
Al 3 jaar werken IenW, RWS en TNO samen op het gebied van toegepast onderzoek en wisselen ze kennis uit over circulariteit en milieu, slimme en duurzame mobiliteit, infrastructuur, digitalisering en maritiem-offshore. Tijdens het Netwerkfestival lieten ze zien wat er in drie jaar is bereikt.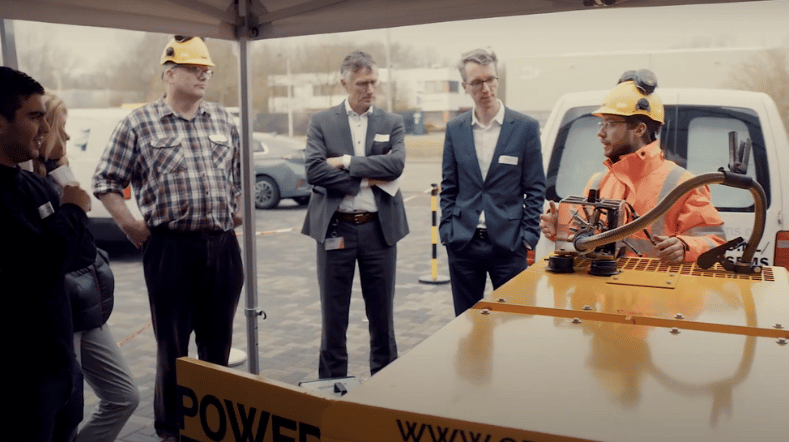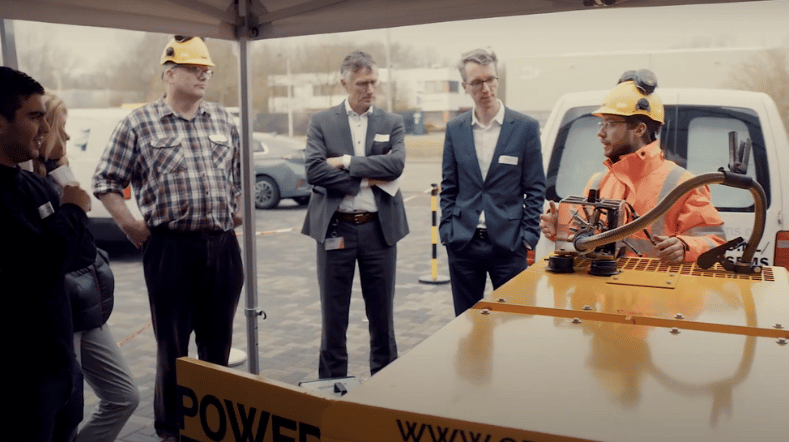 Emissiefactoren snelwegen en niet-snelwegen bij luchtkwaliteit en stikstofdepositie
Met de nieuwe release van AERIUS-model in januari 2023, om stikstofdepositie te berekenen, stelt TNO het courante overzicht van de emissiefactoren beschikbaar.
5 mythes over de thuislevereconomie
Jaarlijks plaatst een Nederlander gemiddeld 40 bestellingen online. In de politiek en media wordt regelmatig negatief gesproken over de impact van de thuislevereconomie. De overlast en de gevolgen voor de verkeersveiligheid, het milieu en de middenstand zijn veelgehoorde argumenten. Maar klopt die beeldvorming wel, of liggen de feiten genuanceerder? TNO ging op zoek naar een breder perspectief en ontkracht vijf hardnekkige mythes over ons digitale bestelgedrag.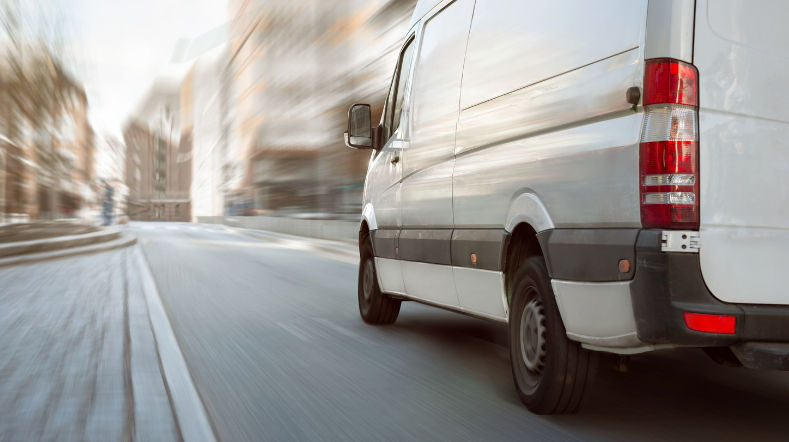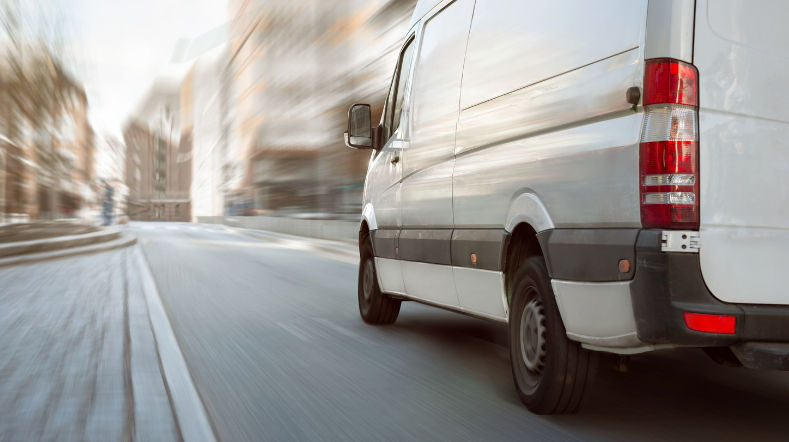 Waterstofverbrandingsmotor maakt zwaar materieel sneller CO2-neutraal
De transportsector moet met innovatieve oplossingen komen om de klimaatdoelstellingen te kunnen halen. De waterstofverbrandingsmotor is een veelbelovende optie om op korte termijn de CO2-uitstoot van zwaar materieel drastisch te reduceren, en nog steeds te voldoen aan de eisen voor schadelijke emissies. Deze nieuwe, schone toepassing van vertrouwde technologie, blijkt ook voor de maritieme sector een interessant alternatief om de energietransitie te versnellen.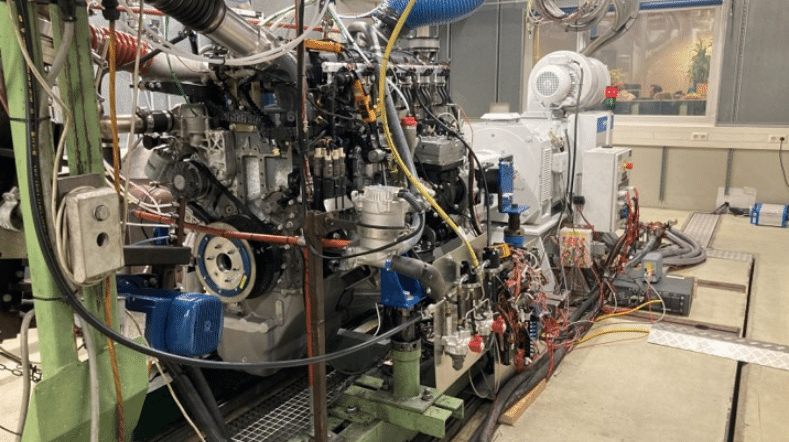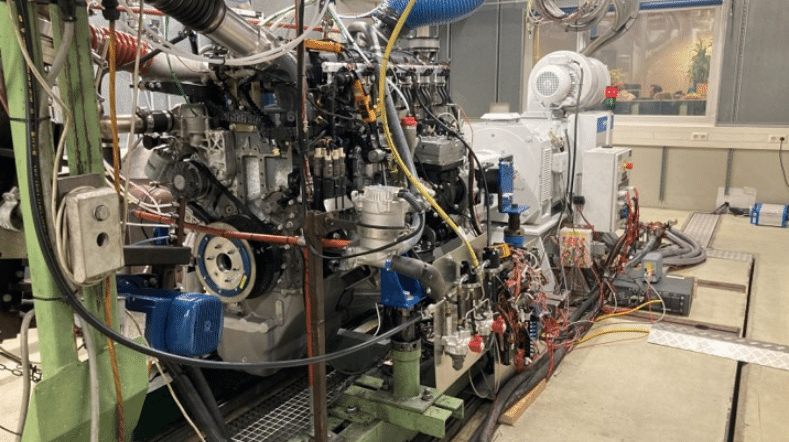 TNO's zware waterstofverbrandingsmotor wint tweede prijs EARTO Innovation Awards
TNO heeft vandaag bij de 14e EARTO Innovation Awards de tweede prijs gewonnen in de categorie 'Impact Expected' voor een innovatieve waterstofverbrandingsmotor voor de scheepvaart. De innovatie houdt in dat bestaande zware (diesel)motoren in vrachtschepen worden omgebouwd tot een schone waterstofverbrandingsmotor. De impact: bijna 100% CO₂-reductie met korte implementatietijden en tegen beperkte kosten! Dankzij ons retrofitconcept kunnen bestaande motoren worden uitgerust met de technologie, waardoor er direct effect is en er niet hoeft te worden gewacht totdat de bestaande motoren uit gebruik worden genomen. De prijs werd uitgereikt tijdens een speciale ceremonie in Brussel, in aanwezigheid van uiteenlopende betrokkenen, waaronder politici.