Cooperation North Sea countries accelerates energy transition in the North Sea
The North Sea must become the driving force behind the European energy transition and an example to the rest of the world. There are numerous opportunities for smart combinations and repurposing of offshore energy systems, such as with hydrogen production or with wind energy. Together with the British research organisation Net Zero Technology Center, TNO has taken the initiative to launch One North Sea, an international collaboration platform for the countries bordering the North Sea.
Read the whitepaper
Cross-border collaboration in the North Sea energy transition
Report and database available
The report 'Cross-border collaboration in the North Sea energy transition' shows that collaboration between energy companies in the North Sea countries leads to significant climate gains. Support, research and innovation from knowledge institutions, governments and the business community is beneficial. A sustainable energy supply is realized faster and at lower social costs, including:
Electrification of ongoing oil and gas production to reduce emissions (CO2, Methan, Ox)

CO2 transport through existing re-purposed gas pipelines and/or storage of CO2 in depleted gas reservoirs

Production of hydrogen on or around existing gas assets and transport of hydrogen through repurposed gas pipelines (including blending of hydrogen in the existing natural gas stream)
On the project website a database is available to share resources across North Sea projects with more than a hundred existing collaboration projects aimed at system integration around the North Sea.
''To take advantage of the opportunities of system integration, close cooperation between the North Sea countries is necessary. The North Sea is an important source to enable low-carbon energy for Northwest Europe and an energy-neutral system. CO2 storage, electrification of platforms and the development of blue and green hydrogen are essential in this regard."
Cross-border collaboration
One North Sea is in fact an upscaling of North Sea Energy, a public-private research programme initiated earlier by TNO. One North Sea is a collaboration between some 40 international parties active in the Dutch part of the North Sea. Since 2017, TNO has been studying the North Sea's potential contribution to creating an integrated energy system.
In One North Sea, the area will be expanded to include the entire North Sea, with the aim of having all the countries concerned – the Netherlands, the United Kingdom, Germany, Denmark, Belgium, Sweden and Norway – collaborating with one another. This requires a complex operation, bringing together cross-border collaboration, technological innovation and new legislation. For example, in the case of CO2 transport and storage, the Northern Lights project in Norway already entails cross-border collaboration, while permission was recently also granted to transport CO2 by sea for storage in empty gas fields.
According to Luca Corradi, Innovation Network Director at the Net Zero Technology Center, international cooperation is needed in the fields of oil, gas and renewable energy sources. The North Sea can play a fundamental role in accelerating the energy transition in Europe and creating new jobs.
Wind, hydrogen and CO2 storage
Central to the vision of One North Sea is the development of smart synergies between existing and new energy systems in the North Sea area. The oil and gas sector infrastructure can obviously be combined with sustainable initiatives, such as powering current platforms with wind energy, as well as initiating green hydrogen production and CO2 storage.
Existing gas pipelines can be adapted to be able to transport green hydrogen to land. If these combinations are implemented across borders, they could provide substantial added value. For example, the new North Sea OneDyas platform will be powered with green electricity from EWE's RIffgat wind farm in Germany. And in the HY3 project, TNO is working together closely with Julich and DENA in Germany on transporting hydrogen produced with offshore wind energy by sea from the Netherlands to Germany, using converted gas pipelines.
Great market potential for sustainable energy
The report shows the great potential of integrating energy systems in the North Sea. According to calculations, for Great Britain alone, the economic impact of the offshore transition could contribute around 150 billion euros and provide jobs for a quarter of a million people by 2050, based on expanding wind energy over the next 30 years to a capacity of over 200 gigawatts (GW) in the North Sea. The European Green Deal aims at 300 GW, which is 25 times the current installed offshore capacity. Previously, TNO calculated that coordinating the energy transition between the North Sea countries could save the Netherlands around 100 billion euros.
In the case of the Netherlands, TNO estimates that cross-border collaboration and integrating energy systems will generate at least as much activity and employment as traditional oil and gas extraction. The Netherlands has traditionally maintained a strong position with regard to research into offshore wind farms, as well as concerning their design, construction, installation and maintenance. There is also a great deal of knowledge in the Netherlands about the transport of both gas molecules and electrons, and about the best way in which to integrate this into the energy system. The anticipated growth of offshore wind power offers numerous opportunities for Dutch industry.
Adapting EU policy
Successful system integration in the North Sea requires legislation and regulations to be adapted. For example, hydrogen may currently not be transported using existing pipelines; however, since the planned energy islands will be far offshore, this will be necessary. Transporting generated wind energy in the form of electrons through cables is considerably more expensive and involves greater losses than when using gas molecules.
Coordination with the European Commission is required to ensure appropriate legislation at the supranational level. With regard to policy and funding, the EU can also play a supporting and facilitating role to help achieve One North Sea's ambitions.
TNO is consulting with various parties in the North Sea countries. Universities and other knowledge institutions, governments and companies are welcome to join the One North Sea initiative.
Contact us
Rene Peters

Functie:

Business Director Gas Technology
Let yourself be inspirered
13 resultaten, getoond 1 t/m 5
TNO helps study effectiveness of Black Blades with sensors, cameras and radar
TNO is using various sensors to study the conditions under which birds fly into a wind turbine with and one without a black blade and the effect the black blade has on bird behaviour.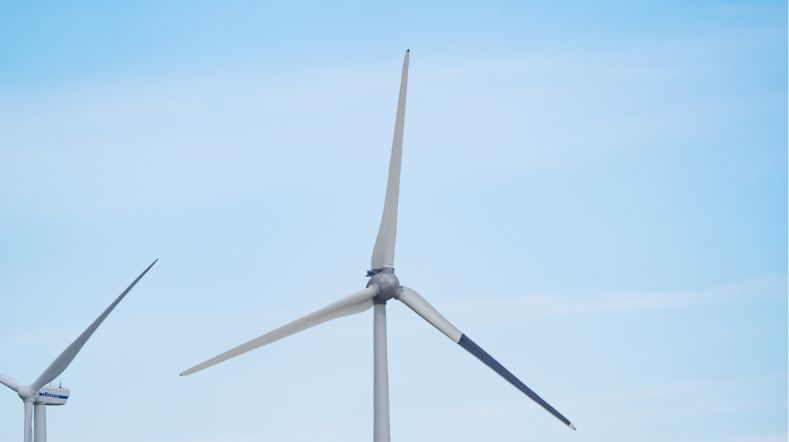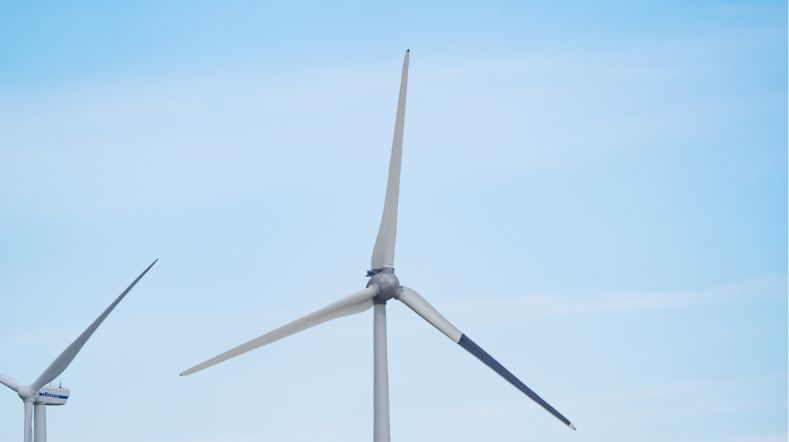 Consortium with TNO searches for Stone Age remains at the bottom of the North Sea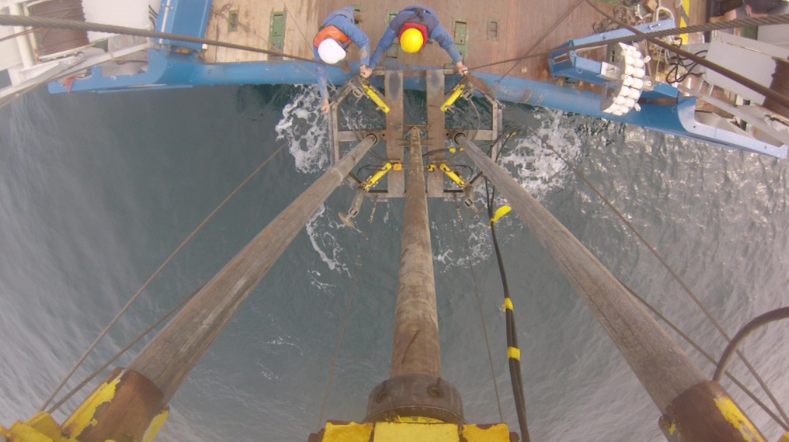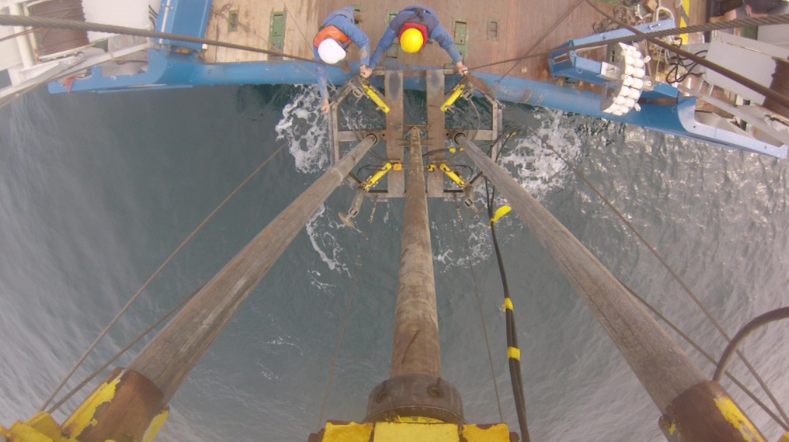 Combining offshore wind and floating solar to reduce costs of green hydrogen
Switch to the hybrid energy system
Offshore wind under pressure