Microplastics in clothing: research into reducing textile fibres
In the Netherlands, textiles are the fifth-largest source of microplastics, emitting around 100 tonnes per year. Tiny plastic particles (microplastic fibres) are released when synthetic clothes are worn, washed, and dried. These particles also reach humans through air, water, and food, and their effects on health and our environment are still largely unknown. However, plastics do not belong in the environment and measures must be taken to limit exposure to microplastics.
New measurement method maps textile microplastics
To help reduce microplastic emissions from textiles, it's therefore important to have a uniform method for measuring these tiny plastic particles, as also described in TNO's 2021 advisory report. The new measurement method for microplastic fibres is now a reality.
This new method for the quantitative measurement of microplastic fibres has been applied to various water samples. Testing was first done on reference samples, followed by water samples from industrial laundries.
The results of this study show that the method developed is suitable for properly measuring and distinguishing between the two polymer types most commonly used in clothing: polyester and nylon (polyamide). It can then determine the differences between the two materials in relation to fibre release.
The effects of detergent, fabric softener, washing temperature, and the amount of water on fibre and microfibre release can also be identified. In addition to testing material and washing parameters, the method can also be used to evaluate the effectiveness of mitigation strategies, such as the effect of a washing machine filter.
Is this an important issue for your organisation? Or are you curious as to how this model can help make your production process more sustainable? We're keen to help you think of solutions. Contact Tim Bulters.
Curious about the new measurement method for microplastics from clothing?
Read the advice inventarisation report about a uniform measurement method for microplastic fibres from textile.
Stakeholder network for reducing microplastic fibres
Since 2021, TNO has been collaborating with the Dutch Ministry of Infrastructure and Water Management, Rijkswaterstaat (Directorate-General for Public Works and Water Management), and the stakeholder network 'Iedereen draagt bij' (Everyone contributes) to further elaborate, develop, and apply this new measurement method.
This network, consisting of stakeholders from the clothing, washing machine, and detergent industries, together with knowledge institutes, water authorities, and NGOs, has the common goal of reducing the release of tiny plastic particles from clothing. The development of the new measurement method is a big step towards reducing environmental pollution from microplastics.
This will help network partners discover how to efficiently prevent microplastics from entering the environment when clothes are manufactured and washed, or during wastewater treatment. The stakeholders involved want to take these steps because they stand for quality, sustainability, circularity, and knowledge development.
Information on textile value chain key to more effective approach
Unlike car tyres, for example, textiles remain in circulation for a long time. Clothing can be washed, giving off microplastic fibres in the process, for decades after production. Moreover, plastic fibres in textiles cannot easily be replaced by other materials in all cases.
Source control of microplastic fibres through improved material selection, among other methods, is expected to be an effective approach towards reducing microplastics. However, this development will take time and cannot be applied to the clothes we already use today.
For this reason, it's desirable to look at possible measures through the entire life cycle of textiles, from production and use to water treatment.
By measuring which microplastic fibres (qualitative) are released to what extent (quantitative) at which step in the chain, we'll gain knowledge that's needed to take the next steps towards reducing microplastic fibres from textiles.
Want to know more about our research on microplastics?
Read our latest research on the biggest contributors and measures to reduce microplastics.
Contact us
Tim Bulters

Functie:

Business Developer Circular Plastics

Tim has always had a drive to contribute to a more sustainable world. During his career, Tim has specialised in the Circular Economy. His goal is to create a fair and sustainable economy with enough materials for everyone. Since starting as Business Developer at TNO, Tim's focus has been on the plastics sector. His area of expertise is Microplastics and Circular Plastics Modelling.

Elena Höppener

Functie:

Medior Scientist Integrator
Get inspired
4 resultaten, getoond 1 t/m 4
Microplastics and packaging: reduction is achievable
Plastic packaging is indispensable and simultaneously a significant source of microplastics. Discover the effective measures we are collaborating on with the industry.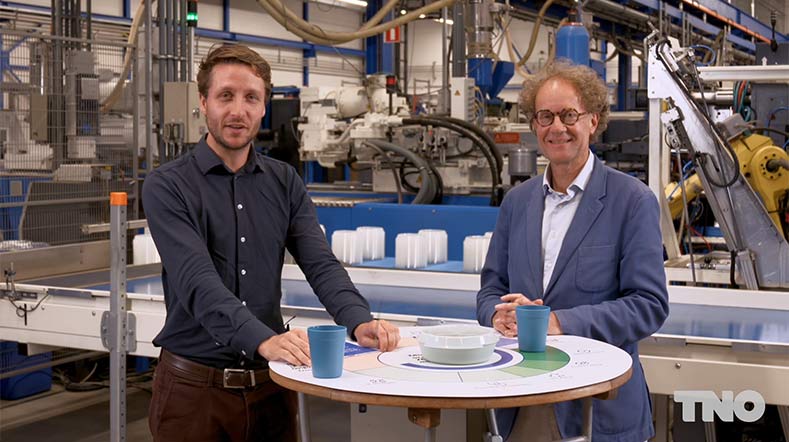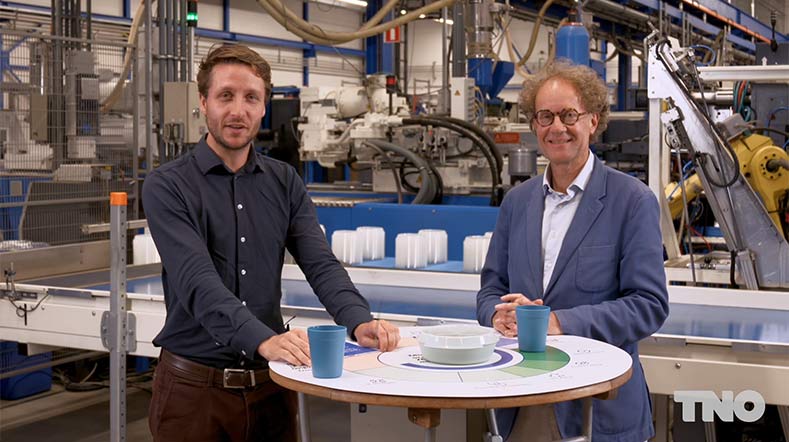 Time setters during the Ocean Race: a healthier world without microplastics
Between 11th and 15th June 2023, the Ocean Race visited The Hague. TNO was present and provided an explanation of microplastics measurements during the race.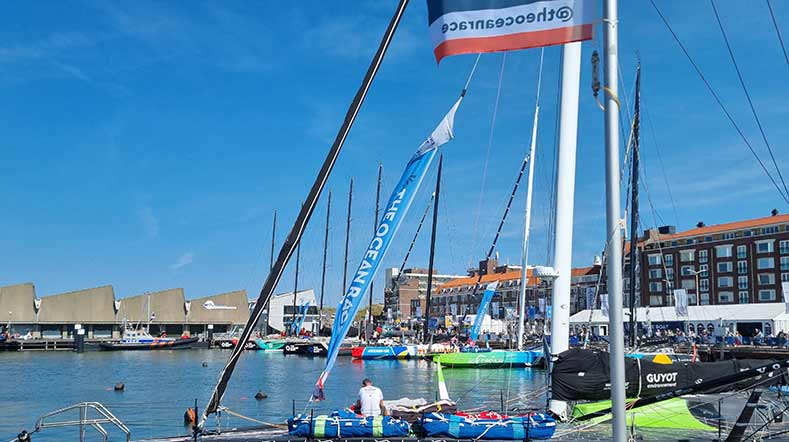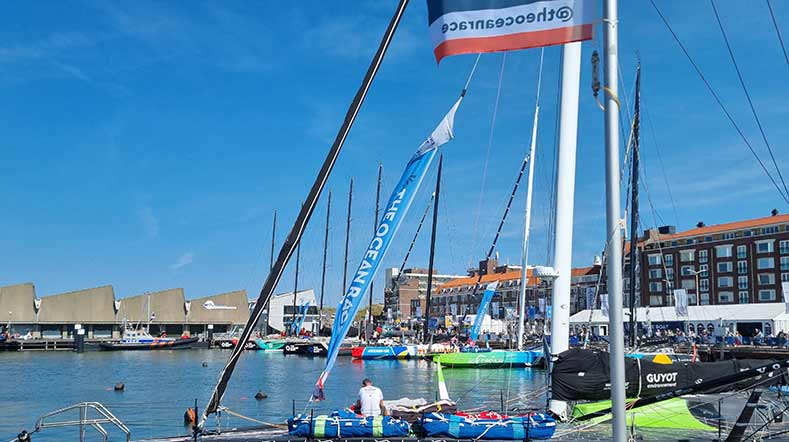 Surprisingly, in addition to packaging, car tyres and agricultural plastic biggest sources of microplastics in the Netherlands
TNO's microplastics model has identified the biggest contributors to microplastics. There is also insight for action against microplastics.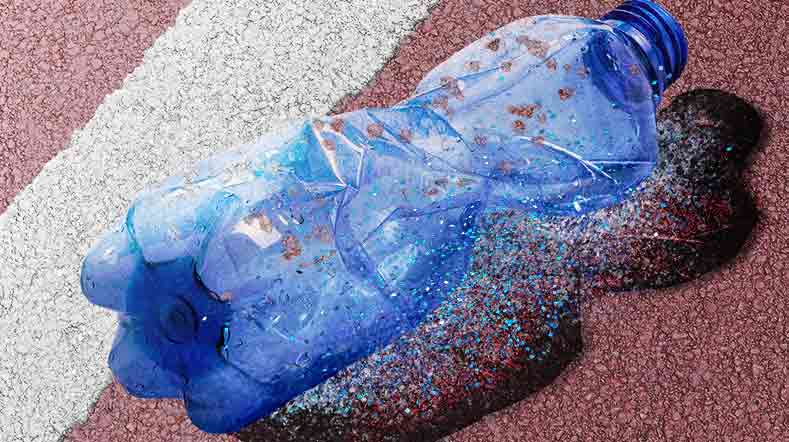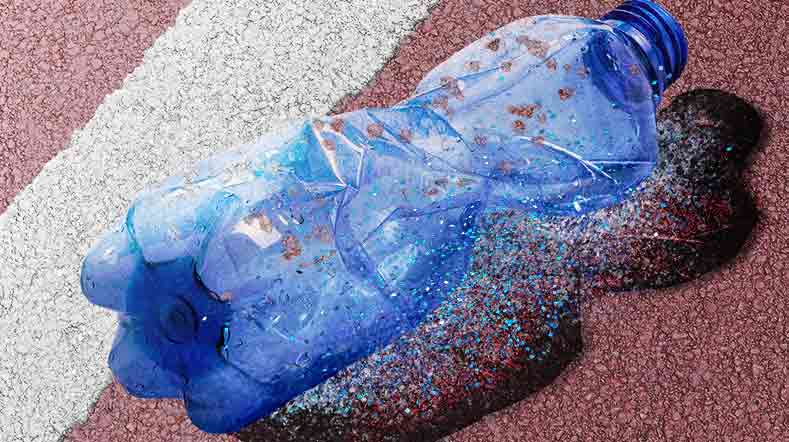 Microplastics and the unknown risks
What are microplastics and what are the effects on people and the environment? At TNO, we research the risks of and solutions to microplastics.