The healthy city: accessible, safe and vital
A healthy city is an environment in which you live and work comfortably, safely and healthily. A city that invites recreation, social interaction and business. The right measures will enable all stakeholders to shape a healthy city together. Our handy tools will give you insight into the challenges, and we'll advise you on the best solutions.
Visualising information with Urban Strategy
Urban Strategy helps with spatial planning by interactively displaying information in maps and graphs. You can then predict the impact of spatial policy choices on air quality, noise pollution, costs and health. A set of basic indicators makes it clear where policies are needed or where they're not required. In working sessions with stakeholders, you play with different solutions by making the effects on various indicators transparent. You're able to immediately see whether measures are producing the desired result.
Curious about the options for Urban Strategy in your city? Contact us without obligation to discuss the options for a work session/workshop.
Solution for complex challenges
Urban Strategy is for administrators, policy makers, planners, property developers, housing corporations, consultancies, urban planners and traffic engineers. It helps to explore new situations, evaluate existing ones and find comprehensive solutions to complex problems. In addition, it significantly reduces the project turn-around time. A process that used to take months can now be completed in a few days.
Working method Urban Strategy
Urban Strategy consists of 2 components: advanced software and expert, reliable and independent services from TNO. How does it work?
We help with entering the necessary data, such as real-time digital maps, traffic flows and demographic data.

We guide you through the variables, so that you can evaluate the consequences of a modification, for example, traffic intensity, air quality, noise pollution and external safety. An example would be a modification such as the construction or widening of a road, or the construction of an office building.

We help you to interpret the results correctly. Urban Strategy provides insight into why one alternative is better than another, and helps present plans clearly and convincingly.
Urban Strategy has already been used successfully in practice, for example in the Rotterdam port area, and in widening the A1 motorway near Muiden.
TNO helps make informed policy choices
We to help you achieve your goal of creating a healthy city. We can contribute to the following:
benchmarking on healthy urbanisation, including appropriate advice on the best approach

simulating the impact of urban measures in conjunction with other interests

supporting the decision-making process with various stakeholders

advise on the most effective measures
Partnership with AMS
With increasing urbanisation, cities are facing challenges concerning sustainability, quality of life, resources and food security. Metropolitan solutions require collaboration between knowledge institutions, businesses, cities and citizens. The Amsterdam Institute of Advanced Metropolitan Solutions (AMS) is a network of partners from various disciplines, including TNO. The core consists of TU Delft, Wageningen UR and the Massachusetts Institute of Technology. Thanks to the collaboration between the participating partners, the city can be viewed from a multidisciplinary perspective. AMS is an open platform in which parties are welcome to participate.
At AMS, engineers, designers, digital engineers and natural and social scientists jointly develop and promote interdisciplinary metropolitan solutions. Talent is also trained here. AMS focuses on applied technology in urban topics, such as water, energy, waste, food and data.
We develop modules for further research into data streams within cities. These data streams are visualised, enabling analysis and new insights. These visualisations are a powerful source of new collaboration and innovation with AMS partners. It also facilitates global collaboration between cities.
Get inspired
24 resultaten, getoond 11 t/m 15
Amsterdam: mission-driven innovation to address overall well-being challenges
In an interview with TNO, Tijs Roelofs, Head of Innovation in the Dutch capital, talks about their strategic partnership, the challenges of 'purpose-driven' innovation, and the exciting opportunities it holds for the future.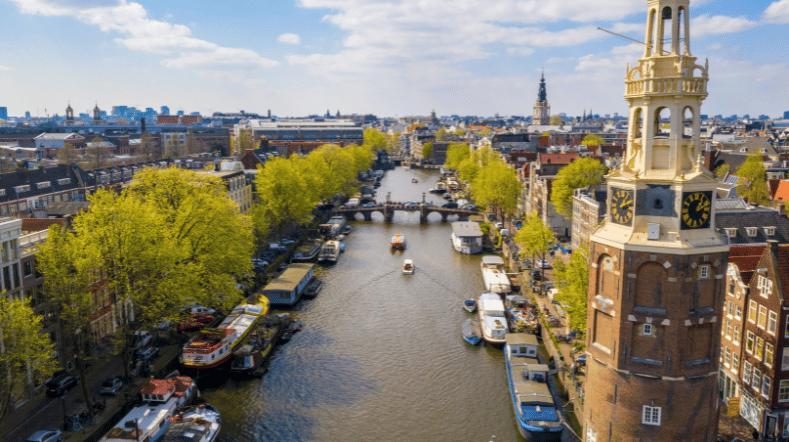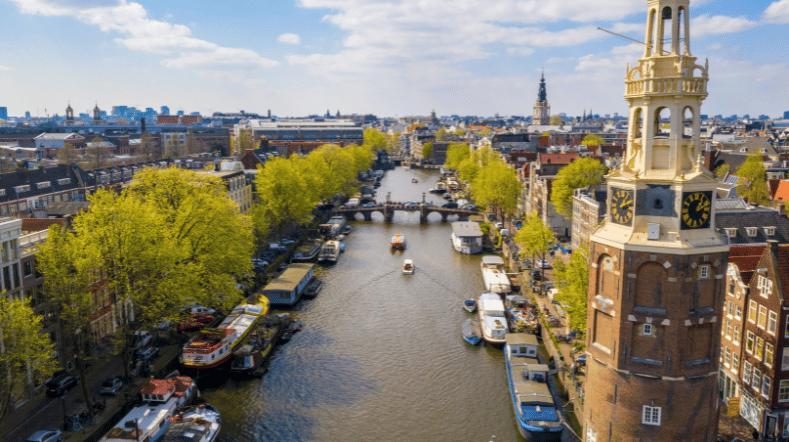 Province of North Brabant innovates with long-term vision and an open mind
As a provincial administrator, how can you use innovation in a smarter way to address complex social challenges? Onno Huiskamp of the Province of North Brabant, talks openly to TNO about innovation.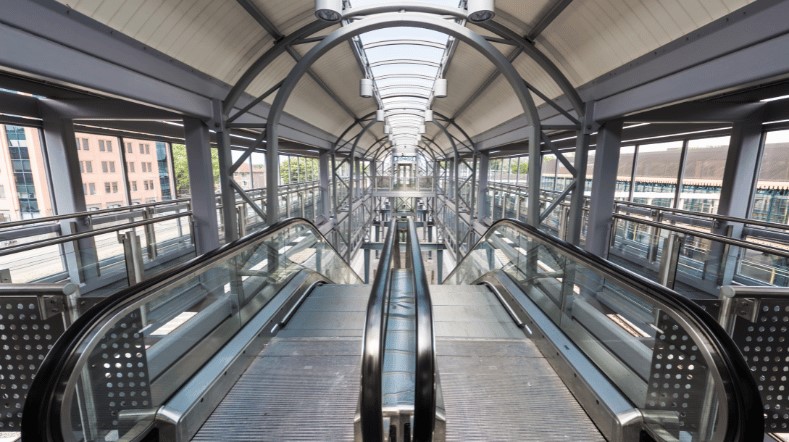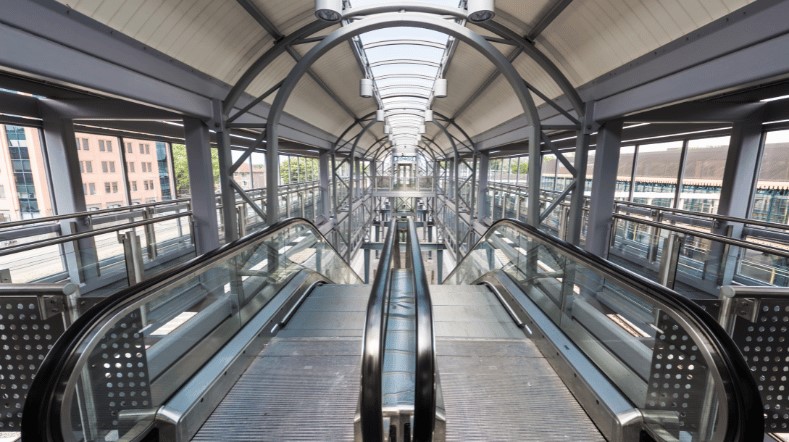 Accelerating the complex energy transition through mobility models
Authorities can only solve the complex energy-transition puzzle if they have clear insights, if there is collaboration between the fields of energy, industry, housing, and mobility, and if smart solutions are developed that can balance supply and demand.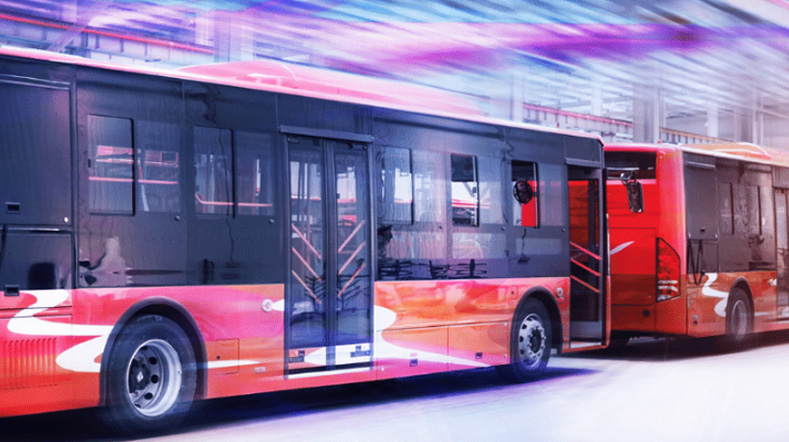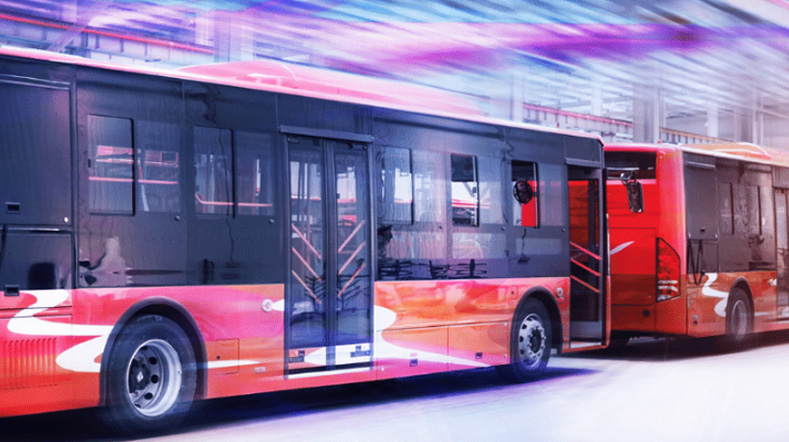 Liveable city: How do you get the platform economy to work for your city?
Without proper management, the negative social consequences of the platform economy may be considerable. TNO helps policymakers stay in control so that innovative platform services work for their city and for all citizens too.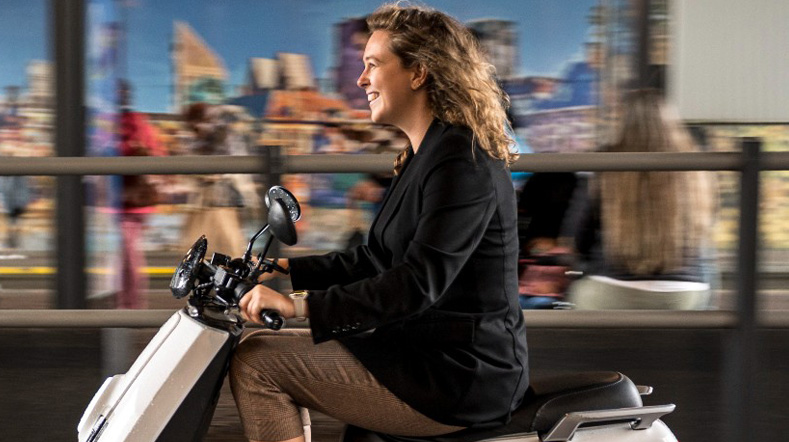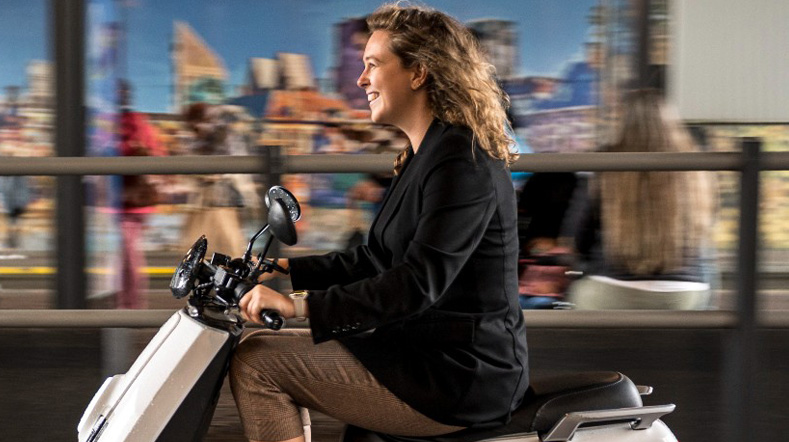 Liveable city: How do you assign the optimal space to each urban ambition?
The housing crisis, tough climate ambitions, further ageing of the population, and urbanisation are placing mobility in our cities under more pressure than ever. How do you make the best possible use of already scarce space?